The coronavirus pandemic has affected every business sector in India and the gambling industry is no different. And while Covid-19 has caused many problems to offline casinos and sportsbooks worldwide, online casino operators saw nothing but profit. 
This is yet another confirmation of the validity of Einstein's quote that "In the midst of every crisis, lies great opportunity". Basically, people are staying at home, there are no sports to bet on, and social distancing restrictions mean that even a trip to the local store has become an arduous journey.
The only way to get some entertainment in the midst of the pandemic is to visit an online casino. Internet casino providers quickly recognized this new reality and acted accordingly. 
The number of bonuses and promotions has suddenly increased and casino games are now updated. Taking a look at a list of top casino sites that we have found confirms this. Most online casinos on the list have brand new bonuses and games on offer and this is a direct result of the worldwide pandemic.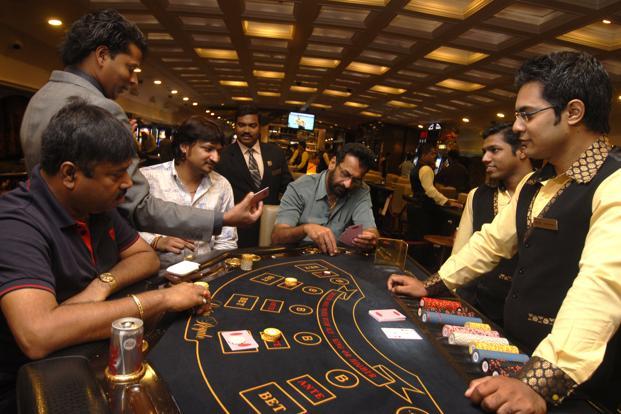 New Casino Sites Jobs
The increase in popularity of online casinos meant that more people will need to be employed in the online gambling sector. This was one of the unexpected benefits of the pandemic if there ever was one. 
Similarly to how the demand for masks is a great opportunity for Indian economy, the demand for online casino services is an excellent opportunity for lots of young Indians to get a job in the online gambling sector.
Indians never shied away from facing a crisis head on and then coming out stronger from it. This seems like that type of situation once again.
The greatest increase in employment is expected to be in the customer service departments of online casinos. These will obviously face much higher traffic now that there are more customers and will need to ramp up operations. As a result, they will have to employ lots of new help desk personnel and that's always welcome news. 
More Work for Game Developing Companies
Game developers such as NetEnt, Microgaming, and Evolution Gaming will also benefit from a situation in which there's no sport and offline casinos are closed.
These companies never stop working anyway, but in a situation in which they have to meet the demand for new games, they too will have to employ new faces.
This means that more live casino dealers, croupiers, hosts and slot game developers will find new employment opportunities too. 
Offline Casinos in a Precarious Situation
Unfortunately, when one industry is booming, another one is in great peril. The industry in danger this time is the land-based casino sector.
Offline casinos were seeing a decrease in revenue ever since online casinos first came to be. A situation such as the coronavirus pandemic made this much worse. Most land-based casinos right now are either closed or have just opened, but are working with limited operating capacity.
This is because social distancing measures are non-existent in the online casino world, but are very real in the offline one. What is more, they necessitate that land-based casinos make some serious changes in how they operate their day-to-day business.
For example, most offline casinos are introducing plexiglass shields between players. This is quite expensive and it further limits the number of customers which can enter the casino.
In addition, real world casinos probably won't work 24/7 from now on. This is because they will have to schedule four to five hours per day to disinfect all surfaces. And while this is likely to be done in the early morning hours, it will still reduce operating capacity and profits.
Finally, now that Covid-19 is such a real threat, only one coronavirus case in casino premises can close the establishment for at least half a month.
And all of this is without even mentioning the running costs for having to organize food deliveries, scheduled maintenance, and overnight accommodation in a Covid-19 reality.
As you might expect, this will lead to many people losing their jobs and will certainly result in some offline casinos completely disappearing.
In the meantime, Indians who have experience in dealing with clients online and are proficient game developers will find it easier than ever to get a job with an online casino.