As one of the biggest nations in the world when it comes to population, India looks to have a big task on its hands when it comes to its technological future. The impact of the 5G network is likely to shatter people's understanding when it comes to both network speed and capability of devices. As it's going to reach all corners of new technology and the Internet, including online casinos and roulette, it's up to India to get it right.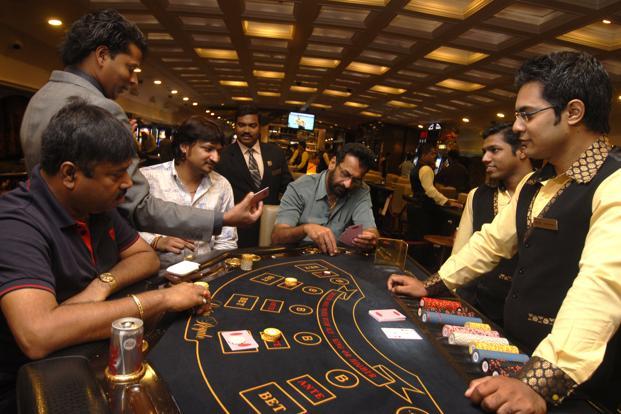 Before discussing how India needs to get it right and where they can learn from, it is integral to note where the world currently stands with regards to online casino technology. The likes of online roulette from Paddy Power have taken advantage of new technology over the last few years. In particular, they have been at the forefront of web developments such as HTML5. This gave the industry innovations that have allowed advancements to take shape and push things forward with better graphics.
5G looks to be the next big innovation that online roulette is set to take advantage of and take games to the next level, and if India can get it right, then so should the rest of the world.
The benefits of 5G to society have been well-publicized. It uses a new radio technology that delivers much higher bandwidth and lower latencies than the 3G and 4G networks that run today. The greatest tangible benefit of 5G to the modern consumer is that it offers much faster speeds than 4G, as well as 60-120 times lower latency than 4G. Such improvements can make the overall online roulette experience smoother and with speed and reliability in mind specifically.
Of course, the success of 5G's adoption across both spheres associated with online roulette and consumer technology on a wider scale is dependent upon the rollout of the new network across India. As with other nations, India is not a solely metropolitan country. For the best chances of success, high levels of coverage will need to be rolled out to rural areas. Rural areas have traditionally been a barrier to garnering full network coverage, but with any new big innovation comes technological improvements that can make the implementation a lot easier.
The likes of Huawei's RuralStar project have looked to alleviate any potential issues with the rollout of networks within, particularly remote areas. If it is to work all across India, then they can look to African nations such as Ghana as a case in point as to how to take advantage of the RuralStar project. Even though RuralStar currently is only designed for networks up to 4G, it is only a matter of time before development begins on a similar solution for the all-new 5G networks. 
As 5G is one of the biggest developments for technology in decades, it is integral that nations such as India get it right. Sectors such as online casinos provide a case in point with how early adoption of such technology can pay dividends in the long run. The future will bring further innovation that is likely to make implementation quicker and easier. For now, it is of paramount importance that nations like India harness the opportunities this technology brings