It is slowly becoming apparent that Jio wants to be India's largest tech company, and it has added yet another product to add to its already-formidable portfolio.
Jio has launched its own browser called JioPages. The browser is based on the Chromium Blink engine, and supports 8 Indian languages. JioPages bills itself as being fast and safe, and has a impressive feature set — the browser supports incognito mode, allows QR scans, and voice searches. It also has an ad blocker and a downloads manager.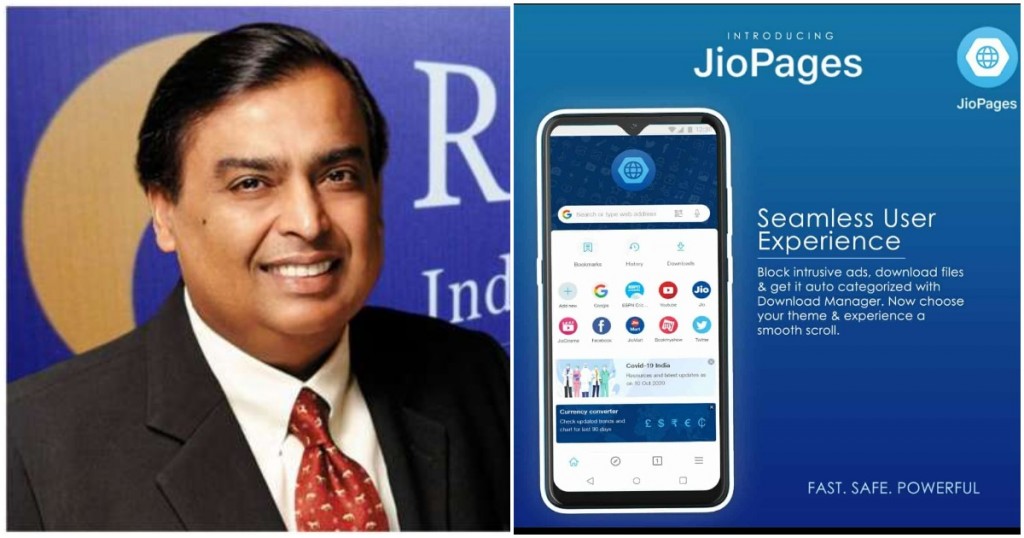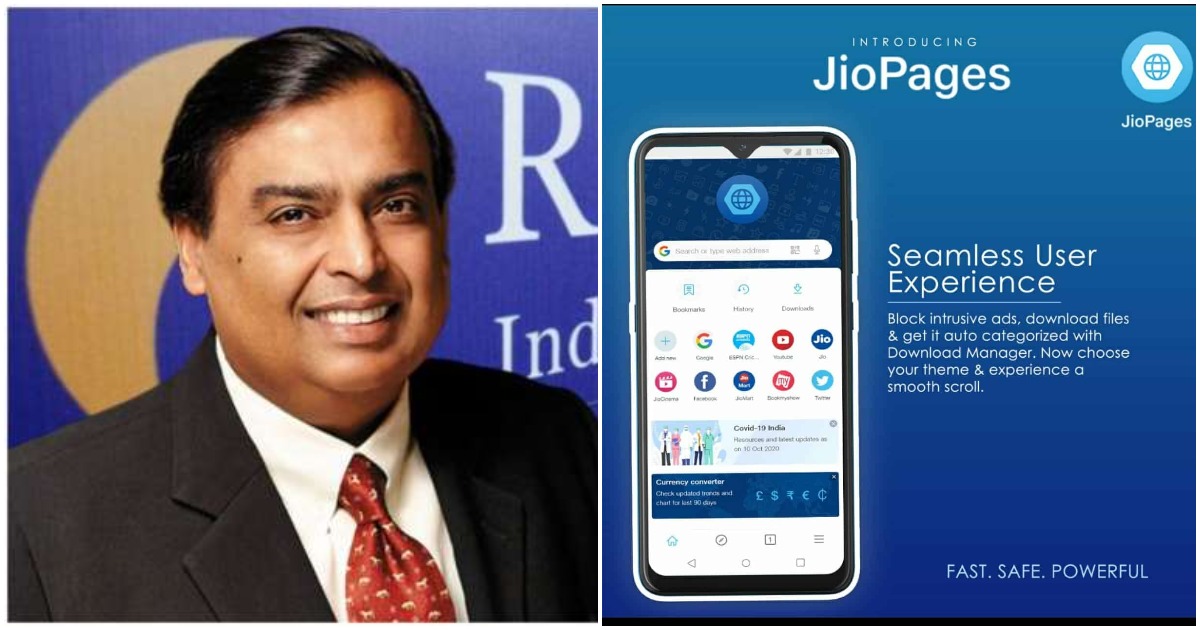 Reliance has only now formally unveiled JioPages, but the browser, earlier called JioBrowser, has been around for a while, and quietly garnering users. On the Play Store, JioPages already has 10 million plus downloads, and has a 4.2 rating after 52,000 reviews. JioPages appears to have timed its public launch as concerns have grown around Google's monopoly on the Play Store, and will likely look to bill its browser as a Made in India alternative.
JioPages is the only latest full-fledged tech product that Jio has launched. In July, Jio had unveiled JioMeet, which was a video calling solution that was its answer to Zoom. Apart form a browser and a video-calling app, Jio also has a music streaming app in Jio Saavan, a video streaming app in JioTV, a news app in JioNews, a smart-home solution in JioHome, and even a chat app in JioChat. That's a product portfolio that any tech company would be proud of, and almost seems to rival Google's hugely-popular suite of apps.
Now it's not hard to make and launch apps — particularly when you have bags of money to spend like Reliance does — but what's more crucial is getting people to download and use these apps. And that's where all the moves Jio have made thus far will come in handy. Jio is Inda's largest telecom provider, and controls the pipes through which over 400 million users access the internet. It's been pushing these apps on to its users to varying levels of success, and has managed to garner sizable userbases for quite a few apps.
But Jio could really unlock some value, and propel these apps into a wholly different orbit, if it manages to get its 5G solution live in India. Jio can then sell Jio-branded phones for the new network, which'll allow it to bundle these apps on these phones, and get even more users. That's the kind of flywheel that Android gave Google's apps the growth they enjoy, and Jio's suite of apps, if they hold up favorably to competition, could garner enormous userbases if Jio's bold plans play out. Reliance had started off selling textiles, and then became a petro-chem giant, but, as things stand, could well end up becoming India's largest tech company.