Are you considering buying a boat that doesn't have a title? Do you want to buy a boat and change its title after you've purchased it? Perhaps you simply want to add a title to your existing boat. Regardless of the reason, many people title their boats, but there are some steps you have to follow first.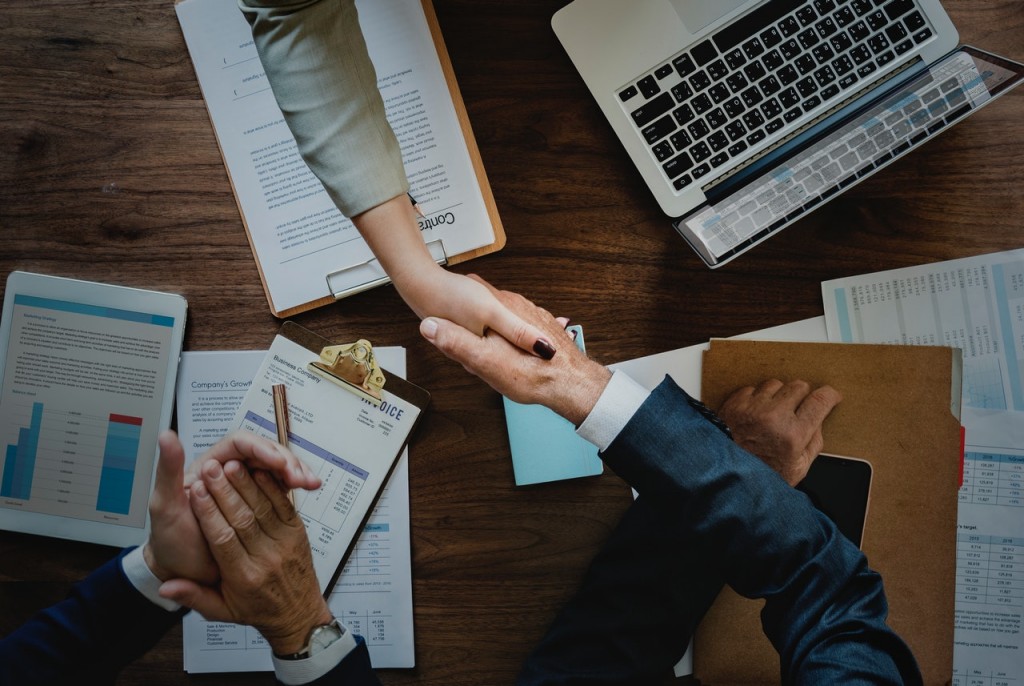 Get A Bill Of Sale
The most important aspect in ensuring you're able to title your boat is first getting a bill of sale. There are many types of bill of sale, especially surrounding the buying and selling of vehicles, but you'll specifically want a designated boat bill of sale.
The major difference between a boat bill of sale and other bills of sale is that these include the specific hull length, any type of motor the boat has, and, perhaps most crucially, the registration and HIN (Hull Identification Number).
What's In A Bill Of Sale?
A bill of sale indicates that the buyer and seller have come to an agreement, that the price of the boat has been paid, and that ownership of the property is now in the hands of the buyer. If ownership is ever disputed, a bill of sale is a legally binding document proving that you own the property.
With watercraft such as boats, bills of sale include the standard information as well as some specialized information such as the hull length and HIN as stated above. The names, addresses, and signatures and both the buyer and seller should be included in the bill of sale, as well as the date the sale occurred and how much was paid for the purchase.
Additionally, information may be included in the bill of sale, such as any additional property within the boat that is being sold as part of the transaction – examples include life jackets, interior furniture, and any vehicle cover, insurance, or warranties. Depending on the state of purchase, the bill of sale may also need to be legally notarized.
Why Do I Need A Bill Of Sale?
Bills of sale are required when titling your boat, as you'll need possession of one to apply for a legal title or to change the legal title for your boat. You should check which agency your state requires you to register with, but it will generally be your local Department of Motor Vehicles. You'll be able to use your bill of sale as proof of ownership during the registering process.
This makes it super easy to name your new boat or to rename one already in your possession. The registration fees and any additional paperwork may vary from state to state, but generally, this will be the most important legal document you need.
Why Should I Title My Boat?
Before you think about titling your boat, it's important to first know why boat titling is important. This will hopefully help you to decide whether you indeed need to, or want to, title your boat.There are a handful of main reasons and benefits to titling a boat, and here are some of them.
Establishing Clear Ownership
By adding a title to a boat you've purchased or by changing the boat's title once the purchase is complete, you show you have clear ownership of the boat. This will help deter disputes of ownership from the previous owner, or anyone else claiming ownership of the boat, even in cases where the bill of sale is called into question.
Getting A Loan
Many lenders will either refuse or put up some resistance to granting a loan for a boat without a title. Acquiring a loan or financing for a titled boat will be much easier. While you may not have control over this before you purchase the boat, once it's in your possession, you should title it to assure that you're able to sell it quickly in the future if you want to.
Securing Investments
Similar to lenders, investors are much less likely to fund a boat with no title. If you're planning on using your boat to set up a commercial business, or if you want to add it to an existing one, then having a title will increase the number of investors you get. Additionally, a titled boat makes for great marketing potential, especially if it bears your company name.
Protecting Against Theft
Titled boats are easier to trace and locate, thus deterring boat thieves. With a titled boat, even if your boat is stolen, you're much more likely to recover it than if it wasn't titled.