In today's ever-evolving work culture, the line between formal and casual attire has become increasingly blurred. With more companies embracing a relaxed dress code, the days of stuffy suits and uncomfortable heels seem to be fading away. However, navigating the world of casual office wear can be tricky for both men and women.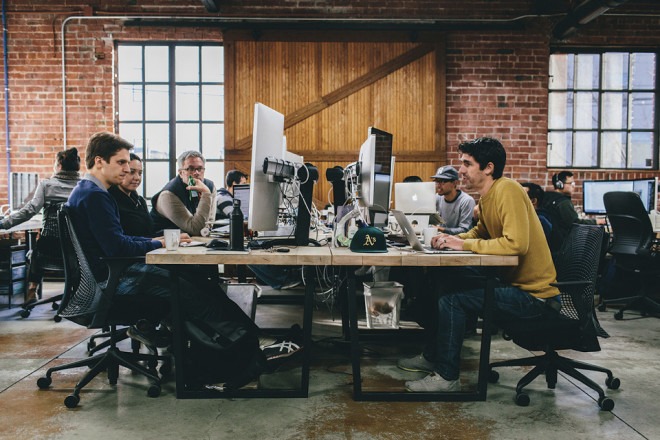 Gone are the days when professional attire strictly meant shirts, ties, and business suits. Nowadays, many workplaces encourage their employees to embrace a more relaxed dress code that promotes comfort and individual expression. This shift towards casual office wear has not only improved employee morale but also fostered a sense of creativity in work environments. Whether you're navigating the realms of business-casual or simply seeking an alternative to traditional workwear, we've got you covered with practical tips and trendy ideas for creating a stylish yet appropriate ensemble.
Casual office wear has become increasingly popular in modern workplaces, allowing individuals to express their personal style while maintaining professionalism. One staple item that both men and women can incorporate into their everyday work attire is oversize shirts. These loose-fitting tops offer comfort and versatility, making them an ideal choice for a relaxed yet stylish look.
For men, oversize shirts can be paired with tailored trousers or chinos for a smart-casual ensemble. Opting for neutral colors such as white, grey, or light blue will create a clean and polished appearance. To add a touch of sophistication, layer the shirt with a lightweight blazer or leather jacket. On the other hand, women can pair oversized shirts with fitted pants or skirts to balance the loose silhouette. A belt around the waist can help accentuate curves and define the figure while keeping the overall look professional.
The latest trend in office-wear is Streetwear Clothing. The team at Capsul, calls Streetwear the Power Dressing of the casual wear world, and if its power dressing, then it finds a place in office wear. Offices staffed with Gen Z & younger millennials have a higher quotient of in-office streetwear fashion. But due to the increasing adoption of comfortable yet fashionable wear, even offices of traditional industries are seeing employees experimenting with Streetwear and sneakers. Items like minimal logo pocket t-shirts and chinos by Carhartt WIP provide an easy way to include streetwear in office wear and boxy sweatshirts are a great way to make even the coldest office temperatures cozy. There are a lot of layering options with streetwear that help one up their office wear fashion quotient and allow men to express their personal style while still maintaining professionalism.
One key aspect of casual office wear for men is finding the right balance between comfort and style. Opting for streetwear clothing can achieve this effortlessly. Men can choose from a wide range of options such as tailored joggers or chinos paired with stylish sneakers or loafers. This combination brings together the best of both worlds – providing comfort without compromising on looking put-together at work.
Streetwear clothing offers women the perfect balance between comfort and style. It allows them to tap into their creative side by mixing and matching different pieces to create unique outfits that reflect their personality. From graphic tees and denim jackets to sporty jogger pants and chunky sneakers, these versatile pieces can be easily incorporated into any wardrobe.
In conclusion, the shift towards casual wear in the workplace has become increasingly prevalent in recent years. It offers employees a greater sense of comfort and freedom, allowing them to express their individuality and creativity. However, it is important for employers to establish clear guidelines to maintain professionalism and avoid potential distractions. By finding a balance between casual and professional attire, companies can foster a positive work environment while still maintaining a level of respectability. Ultimately, the decision to implement casual wear policies should be based on the nature of the business and the preferences of both employees and customers. So, let us embrace this evolving trend with caution and create workplaces that are not only stylish but also productive.