Traveling for work can be both exciting and demanding for corporate professionals. Amidst busy schedules, it is crucial to find a hotel that caters to their specific needs, ensuring a comfortable and productive stay. Choosing the right hotel can significantly impact the success of a business trip. This article provides essential tips for corporate professionals to consider when selecting a hotel, helping them make informed decisions and enjoy a hassle-free stay.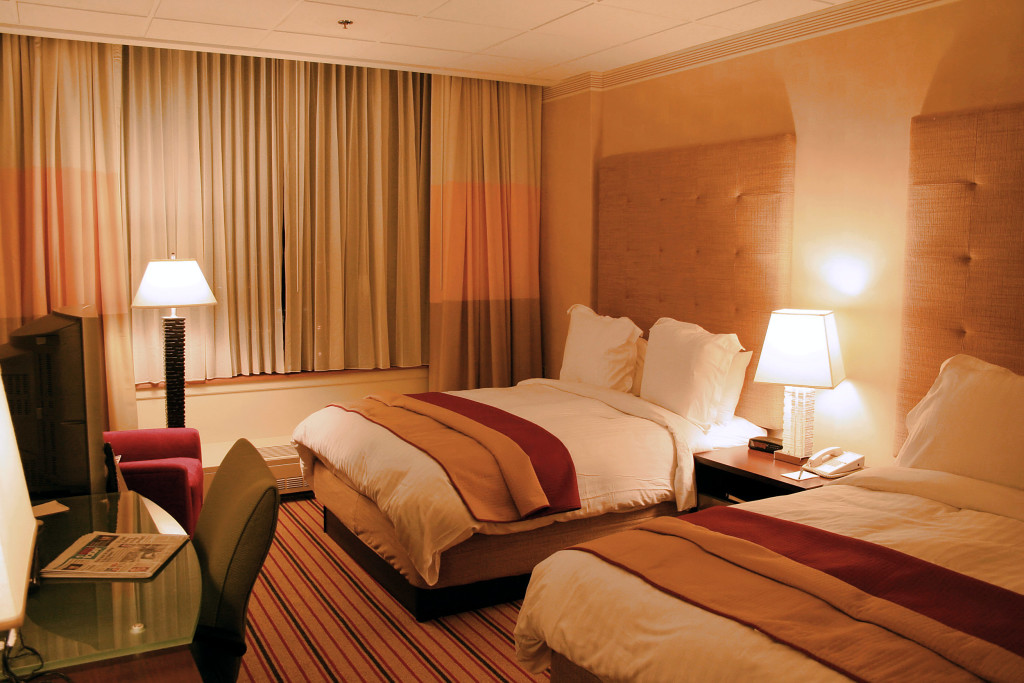 Location and Proximity: The location of the hotel plays a pivotal role in the efficiency of a business trip. Look for a hotel that is conveniently located near your meeting venues, client offices, or conference centers. For instance, if you're looking for a hotel booking in Delhi, see if your hotel is close to your place of work. Proximity to airports, train stations, and major transportation hubs is also crucial, saving valuable time and reducing commuting stress. Additionally, consider nearby amenities such as restaurants, shopping centers, and entertainment options for relaxation after work.

Accessibility and Transportation: Corporate travelers should ensure the hotel offers convenient transportation options. Check if the hotel provides shuttle services to and from the airport or other important destinations. Alternatively, confirm if there are reliable public transportation options nearby. Having easy access to transportation helps streamline the travel experience and reduces the need for additional logistical planning.

Business-Friendly Amenities: To enhance productivity during your stay, opt for hotels that offer business-friendly amenities. Look for rooms equipped with comfortable workstations, ergonomic chairs, and high-speed internet access. Access to business centers, meeting rooms, and audiovisual equipment can also be advantageous, particularly when hosting client meetings or conferences. Moreover, ensure the hotel has a reliable and efficient Wi-Fi network, as seamless connectivity is vital for business-related tasks.

Accommodation and Room Features: When selecting a hotel, consider the type of accommodation that suits your preferences and requirements. Assess factors such as room size, bed type, noise levels, and availability of non-smoking rooms. Additionally, amenities like in-room safes, mini-fridges, coffee makers, and complimentary bottled water can contribute to a comfortable and convenient stay. A well-designed and relaxing environment can help rejuvenate after a busy workday.

Dining Options: Food plays a significant role in maintaining energy levels and overall well-being. Check if the hotel provides on-site dining options, including restaurants, cafes, or room service. Having access to a diverse menu that caters to different dietary preferences and offers healthy choices can save time and enhance the dining experience. Furthermore, inquire about breakfast availability, as starting the day with a nutritious meal is crucial for a productive workday.

Health and Wellness Facilities: To combat the stresses of business travel, it is essential to prioritize self-care and well-being. Choose a hotel that provides fitness centers, swimming pools, or other recreational facilities. Access to these amenities allows corporate professionals to maintain their exercise routines, relax, and unwind after a long day. Some hotels may also offer spa services, yoga classes, or wellness programs to promote a healthy work-life balance.

Safety and Security: Ensuring personal safety is paramount while traveling, especially for corporate professionals carrying sensitive information or valuable equipment. Prioritize hotels with robust security measures such as surveillance cameras, secure access systems, and 24/7 staff availability. Research the hotel's reputation for safety and read reviews from previous guests to gain insights into their experiences regarding security concerns.

Cost and Value for Money: While it's important to stay within budget, focusing solely on price may compromise the overall quality and comfort of your stay. Consider the value for money rather than just the price tag. Compare hotel rates, amenities, and services to make an informed decision. Look for potential cost-saving options such as corporate rates, loyalty programs, or package deals that offer added benefits.
Choosing the right hotel for business travel is essential for corporate professionals to maximize productivity, ensure comfort, and maintain a healthy work-life balance. By considering factors such as location, accessibility, amenities, dining options, and safety, corporate professionals can make informed decisions that lead to successful and stress-free business trips. Prioritizing these tips will contribute to a seamless travel experience, allowing professionals to focus on their work objectives while enjoying a comfortable and productive stay away from home.