When you're running your own start-up business, one of the biggest problems you will face is convincing people that your product or service is better than those provided by another company. If one of your rivals has been around for years, they've probably already developed a loyal base of customers that will come to them whenever they need that product or service. They've also probably got a number of good reviews and photos of real-life case studies of the work they've carried out for other customers to use to convince potential customers that they're the right company to use.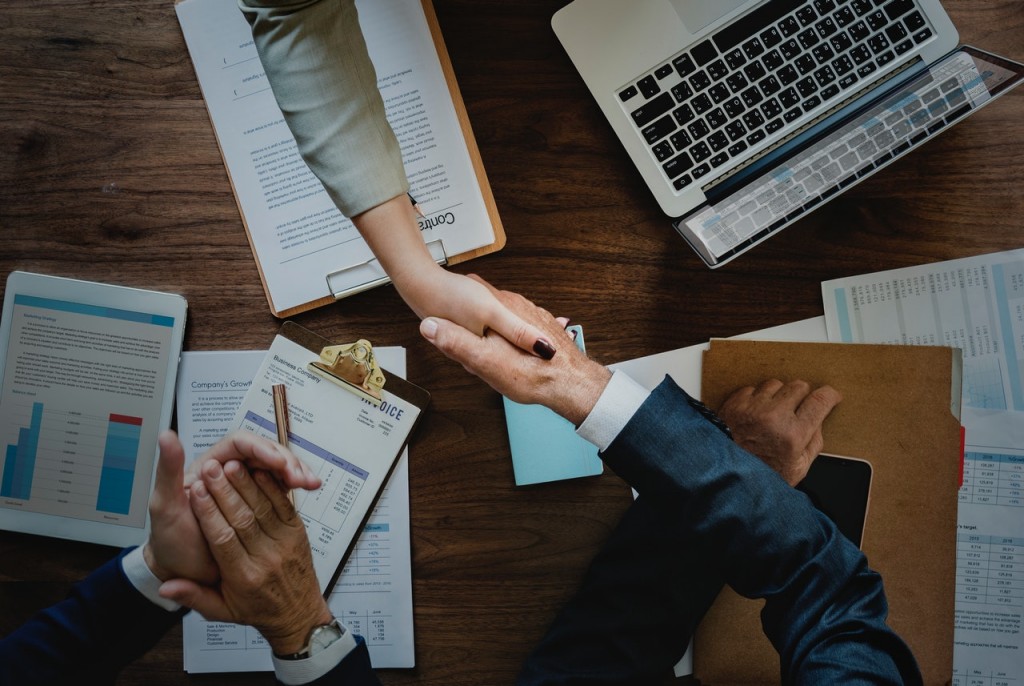 As you won't have any of this material before you have any customers, your first customers can be your hardest ones to win over. Luckily, there are a number of steps you can take to convince them to trust you with their business. Here's a look at some of the ways you can persuade people to spend money with you.
Use the best and most high-quality materials in everything
No matter what product you sell, the customer will want the best quality product or service available for their money. For example, if they buy something a simple as a piece of cookware, they want to know they can use it multiple times every week over several years without fearing that it will break or get damaged. If it's a fashion item like a bag or a jacket, they'll want to know it's made out of the most comfortable, durable, and stylish-looking materials out there on the market. If it's technology, they'll want to be sure that they're buying a device that can handle all of the required tasks it carries out, whether that means it needs a sophisticated graphics chip, processor, or another specialist device.
To persuade people to buy your products, you'll probably list that you use all of these high-quality materials in your products. Whilst it's important that you use high-quality materials in your products, it's just as important that your marketing materials also use the most high-quality materials available. For example, companies like Polymer Chemistry Innovations can not only provide you with high-quality products like adhesives, films, and coatings as well as ceramics and metals, but they can provide materials for you to be able to print your promotional materials in high-quality as well. A customer is more likely to take an interest in a brochure or a flyer if it's been professionally printed rather than simply created on a desktop PC and standard printer. 
Offer a discounted introductory price
While experience is something that a lot of people look for when they're looking to trust a brand with their money, making sure they get value for money is often just as important to some customers, if not more. One of the ways you can tackle the hurdle of persuading customers to be your very first customers is to simply offer them a discounted price. While you will, of course, not earn as much money from this transaction as you might have hoped for, you can earn a number of things that might work out even more valuable than the cash. For example, if you're a decorator, if you can persuade your customer to allow you to take photos of even videos of inside their home once you've completed the work, you could then use these photos to help persuade more people to use your company in the future. If you can also persuade them to leave a complimentary review on your website and on social media websites, it'll be a lot easier to attract new customers in the future.
Market as much as possible
Just like you're a first-time seller, there will be people out there who are first-time buyers of a particular product or service as well. These are people who probably don't have any prior knowledge of whatever industry you're working in and will simply hop online to search for someone to sell them the product or service they need. That's why it's so important to be able to be discovered by these people searching online for a product or service. Create a website that explains your product or service and the advantages of using your company over any other. Once you're happy with the website, make sure it is discoverable in search engines like Google. Also, make sure you set up social media accounts on websites like Facebook and Twitter as these are becoming increasingly popular places for people to search for businesses.