Over the past few years, online gaming has registered robust growth in India. However, as the world wakes in the middle of a global pandemic outbreak, the world has witnessed profound change and technological development. Mainly in the entertainment sector, primarily gaming, which attracts people of all ages since it is exciting. Today most enthusiast local players in India benefit from these gambling sites in terms of sponsorship.

Are you looking forward to starting an online gambling business in the country? You will face a few challenges due to legal rules governing online gaming in the country. Most of the gambling sites in India are not based here. According to Jimmy, who co-founded casinobetting.live, to start an Indian based online casino is challenging. Not because it lacks infrastructure or demand, but it is the legal challenges that are expensive for most startups in India.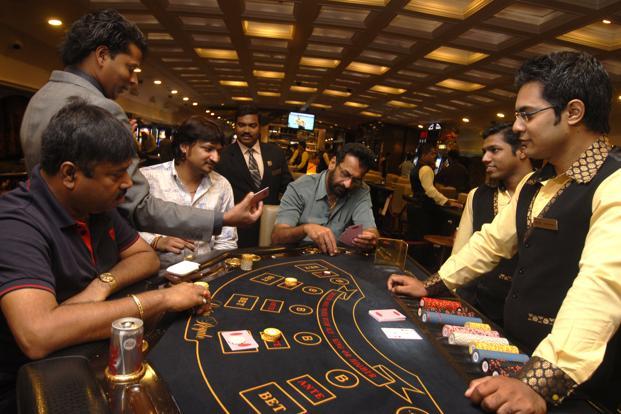 What to consider if you need to open an online gaming business in India

Choose a reliable gaming software provider
It is imperative to make a wise decision since you will be signing a long-term deal with your gaming software provider. It would be best if you take your time to evaluate the existing options and make the decision based on experience and launching of the successful products in India.
Obtain an online gambling license and fulfill the regulatory requirement of India 
It will be unfair to say online gambling is allowed or not allowed in India. Until today the law is not clear that online casinos are legal in the country. Unfortunately, Sikkim is the only state in India with an online gaming law act 2008, which you can use to obtain licenses. 

If you are a new casino operator in the country, you should look forward to purchasing a white label casino solution. It will enable you to utilize the license of your gaming provider as acquiring. Keep in mind obtaining a gambling license in Indian jurisdiction is not an easy task.

It is good to note that Indian infrastructure accommodates all online gaming operators with private cloud servers, high capacity private servers, custom dedicated servers, and hosting options. A foreigner who has obtained an international gambling license can operate and offer online casinos in India.
Choose a payment service provider
When starting your online casino, it is customary to agree with a payment system provider. A payment service provider helps all your players to make transactions quickly. The gaming operator should look for a service provider who has slots for

• Multiple payment gateways.
• Multi-currency support, the Indian government demands you to use rupees currency
• Fraud detection.
• Advanced risk management.
• Fast payment processing.

Get to know what exactly you will include in your gambling site for your customers
Before you proceed to the next step, there are a few questions you must ask yourself, such as

• Which platform will I use that will favor my players and me?
• Which are the best games I can offer them to my Indian customers?
• What about a casino module?
• Do I need to add additional features such as live chat?
Work on your website and app design
The way your app or website looks is essential. Your app or website must be attractive and easy to use since this plays a significant in attracting customers and retaining them for the most prolonged period possible. Some of the basic recommendations are

• Do not overwhelm your site with unnecessary graphics; this can lower the speed of the website and the overall experience
• Ensure both the front and the end assures seamless integration with your database.
• Do not complicate your site with resource-demanding graphics such as movies, visuals, or integrated graphics.

Keep your app look as simple as possible!
Implement a unique marketing strategy including loyalty and retention programs
Is everything set and ready to go? The next step is to focus on marketing, especially if your casino is new online. Make sure you research or hire someone to research well about your competitors. Find out more about your competitors and know which mistakes they are making so that you can avoid them and get to know the best offers you can give to your customers.

The first marketing strategy is to ensure your website and your app run on a clean and smooth interface, helping your new users experience the best interface interaction. You can also use paid ads to market your casino or use the white label casino solution, which is a perfect choice for all gaming operators focused on marketing and promotion aspects.

Conclusion
According to (public gambling act,1867), the Indian government prohibits all gambling activities. The excellent news is games requiring the users to exercise their brains are allowed. If the contest involves both skill and a substantial degree of skill to win, the law allows it.
Online games such as chess, sudoku, rummy, virtual racing, virtual sports, and quiz are licensed in India. To win these online games, players must put effort and approach higher than competitors.