The automotive industry is undergoing a profound transformation as it pivots towards sustainability and environmental responsibility. As the world grapples with the pressing issues of climate change, air pollution, and dwindling fossil fuel reserves, the demand for electric vehicles (EVs) is on the rise. At the heart of this shift lies a critical component: car batteries. These power storage units are not only driving the electrification of transportation but are also becoming a catalyst for sustainable innovation across multiple sectors.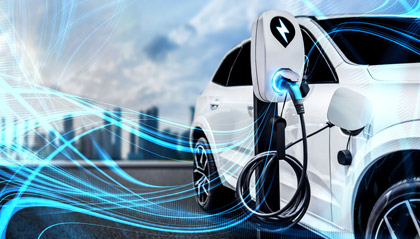 The Evolution of Car Batteries
Car batteries have come a long way from their early lead-acid predecessors. Today, lithium-ion batteries are the standard for EVs, thanks to their higher energy density, longer life span, and overall efficiency. As technology advances, we are witnessing continuous improvements in lithium-ion battery technology, resulting in increased driving ranges and shorter charging times.
The transition to lithium-ion batteries is not solely an advancement in the automotive sector; it represents a paradigm shift in energy storage as a whole. These batteries are now an integral part of the sustainable innovation ecosystem.
Driving Sustainable Transportation
Reducing Greenhouse Gas Emissions: One of the primary motivations behind the adoption of EVs is their potential to reduce greenhouse gas emissions. EVs produce zero tailpipe emissions, significantly decreasing the carbon footprint of the transportation industry. Car batteries enable electric vehicles to operate for hundreds of miles on a single charge, providing a practical alternative to conventional internal combustion engine vehicles.
Promoting Renewable Energy Integration: Car batteries can play a pivotal role in supporting the integration of renewable energy sources into the grid. EVs can serve as mobile energy storage units, storing excess energy generated from renewable sources like solar and wind during periods of low demand and feeding it back into the grid when needed. This not only reduces the strain on the grid but also helps decrease the need for non-renewable energy sources.
Efficient Energy Use: Car batteries are highly efficient in converting stored energy into motion. Unlike traditional internal combustion engines that are less than 30% efficient, electric vehicles can achieve efficiency levels of 80% or more. This efficiency translates to less energy waste, reduced resource consumption, and lower operating costs.
Economic Benefits: EVs and the battery industry are creating economic opportunities. Manufacturing and maintaining car batteries, charging infrastructure, and EVs themselves have generated jobs and investments in sustainable technology sectors. The reasonable car battery price of these electric batteries, when considered over the long term, is also leading to their greater adoption.
Fostering Sustainable Innovation Beyond Transportation
Car batteries are not limited to revolutionizing the automotive industry; their applications extend into various sectors, fostering sustainable innovation on a broader scale.
Residential Energy Storage: Many homeowners are investing in residential energy storage solutions, such as home battery systems. These systems, often based on lithium-ion technology, store excess electricity from solar panels or during off-peak hours and release it during periods of high demand. This contributes to energy grid stability and reduces electricity costs for homeowners.
Grid Stabilization: Grid operators are exploring large-scale energy storage systems to enhance grid stability and reliability. Battery systems can quickly respond to fluctuations in energy demand, preventing blackouts and reducing the need for fossil fuel backup generators.
Electric Aviation: Car batteries are inspiring innovation in electric aviation. While electric planes are still in their infancy, companies are developing electric aircraft that promise reduced noise, lower operational costs, and lower carbon emissions. These innovations rely on advancements in energy storage technology.
Electrification of Heavy Machinery: The electrification of heavy machinery in construction and mining is gaining momentum. Electric bulldozers, excavators, and trucks are becoming more common, reducing emissions and noise pollution on job sites.
Sustainable Consumer Electronics: The same battery technology used in electric vehicles is making its way into consumer electronics, providing longer-lasting and more energy-efficient portable devices.
Ecosystem Advancements: The development of car batteries has led to advancements in recyclability and sustainability. Researchers are exploring ways to improve battery recycling processes, reduce the reliance on rare materials, and extend battery lifecycles.
Challenges and Opportunities
While car batteries are driving sustainable innovation, they are not without challenges. Some of the key issues include:
Environmental Impact: The production and disposal of lithium-ion batteries can have environmental consequences, such as resource extraction, energy-intensive manufacturing, and the need for effective recycling systems.
Resource Dependency: Car batteries rely on certain raw materials like lithium, cobalt, and nickel, which can lead to supply chain challenges and price fluctuations.
Energy Storage Capacity: There is a continuous quest to improve the energy storage capacity of batteries to extend driving ranges and support larger-scale energy storage applications.
Charging Infrastructure: Widespread EV adoption necessitates a robust charging infrastructure, which remains an ongoing challenge in many regions.
In addressing these challenges, opportunities for sustainable innovation abound. Research into alternative battery chemistries, improved recycling processes, and the development of solid-state batteries are just a few examples of how the industry is evolving to overcome these obstacles.
Conclusion
Car batteries have emerged as a driving force behind sustainable innovation, extending their impact far beyond the automotive sector. These advanced energy storage systems are ushering in a new era of cleaner transportation, supporting the integration of renewable energy sources, and sparking innovation across diverse industries. While challenges persist, they are opportunities in disguise, propelling researchers, engineers, and entrepreneurs to create a more sustainable and environmentally responsible future. As the world's dependence on fossil fuels diminishes, the car battery's role in sustainable innovation will only continue to grow.