Ola Electric had been started by Ola only in 2017, but it's already more valuable than Ola's ride hailing business.
Ola Electric has raised $140 million at a valuation of $5.4 billion. The round was led by Singapore's sovereign fund Temasek, and is a part of a larger $250-300 million funding round. In January last year, Ola Electric had picked up $200 million from Tekne Private Ventures, Alpine Opportunity Fund, Edelweiss among others at a $5 billion valuation.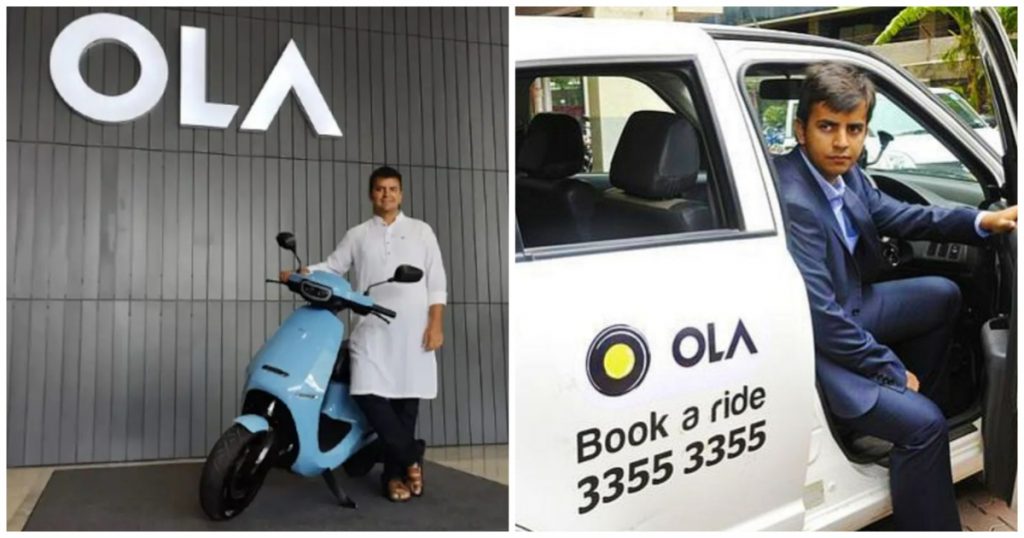 Interestingly, Ola Electric is now worth more than Ola Cabs, which was Ola's first business. Ola Cabs had last raised funds at a valuation of $7.4 billion, but had seen its valuation slashed to just $3.5 billion last month by its investor Vanguard. As such, Ola Electric is now worth 54% more than Ola's original ride-hailing business. Ola Cabs had been founded all the way back in 2010, while Ola Electric had been founded only in 2017.
But Ola's ride hailing business has been seen to plateau over the last few years. The business had ground to a halt during the Covid lockdowns, and found it hard to recover even when they were lifted as most employees continued to work from home. Also, newer entrants have entered the fray and are chipping away at Ola's ride-hailing markets — companies like Rapido are providing fierce competition in the autos and bike sharing space, while EV startups like BluSmart are eating away at its airport ride sharing segment.
In contrast, Ola's electric business is creating a lot more buzz. Ola had been a rather late entrant into the EV space, but in a few short years has emerged as India's top two-wheeled EV manufacturer. Ola Electric has gone all-in on the EV play — it has set up the world's largest electric 2W factory in Tamil Nadu, and aims to replace all existing ICE vehicles with its EV alternatives.
And it's perhaps this ambition that's allowing Ola Electric to command a higher valuation than its cabs business. Ola's cabs business is close to breaking even, but its growth has plateaued and newer entrants are chipping away at its market; on the other hand, Ola Electric is currently mired in losses, but could conceivably grow manifold in the coming years. And it's perhaps the promise of this growth that's made investors prescribe a higher valuation to Ola Electric than to its older, more sedate parent company.