Automation has already infiltrated both our professional and personal lives. Although you may not have realized it, this technology caters to your comfort day by day. Furthermore, you may be using it without even realizing it. What has changed with regard to automation? What are the most recent updates in the automated world?
Many people have already made efficient use of goods, space, and available resources a top priority. They redesign their homes, making the most of every centimetre and transforming ordinary furniture into multifunctional items.
A desire to have it all within a limited space led to the creation of convertible pieces of furniture. As a result, one can now find many functional items for his interior, ranging from a desk converter to a hidden TV lift cabinet in Canada.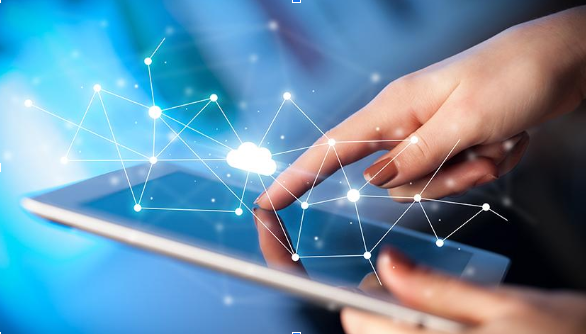 Home Automation Updates
If you enjoy automating your home with extraordinary smart devices, then you have come to the right place. In the near future, the market will expand with an array of unique solutions, allowing you to improve comfort in your home even more.
Breadwinner: Al Device For Home Bakers
Breadwinner is an intelligent device that will assist home bakers in creating the perfect sourdough for bread. It employs a standard 16-ounce Mason can (amounting to approximately 470 ml), the cover of which includes infrared and air quality sensors.
They monitor how the pre-dough rises and its temperature, assisting in determining when it is time to feed the starter and when it is ready to knead the dough. The built-in Wi-Fi chip sends data on the temperature and growth of the starter to a smartphone app, notifying the baker about the process.
Echo Show 10 Smart Display (By Amazon)
It is Amazon's interactive Echo display. According to the company, its device is "a complete upgrade of Alexa" and "has been improved in all respects."
The device has a 10-inch HD display. It can turn without making noise so that the user can always see the screen and stay in the frame when making video calls, even when moving around the room.
High-frequency speakers and a woofer are located on the front panel and rotate with the screen, providing the sound of excellent quality. Because of the rotation feature, the device can "inspect" the room and detect the user even when the Alexa Guard is set to the "Away" mode.
Flic 2: "Push-Button" Home Control
Flic 2 is a set of stand-alone buttons for home automation. Each button can be programmed to perform specific actions by various devices.
You can specify three different actions for each of them: one-time, double-click, and hold. The buttons are compatible with over 1000 devices and services, including IFTTT, Apple HomeKit, and Philips Hue.
Weber Genesis Smart Grill
This device adds intelligence to the barbecue preparation process. The proprietary technology uses temperature sensors and Wi-Fi or Bluetooth connectivity. It indicates when it is time to turn the meat over and when it is ready.
As can be seen, the automated world is actively developing and penetrating our lives. The modern technology market provides numerous solutions, ranging from systems ensuring safety to devices spraying harmless smoke when robbers enter a house.