Reliance had disrupted India's telecom industry in 2016 with Jio; it could disrupt three whole new industries with JioGigaFiber. 
JioGigaFiber, Reliance's high-speed internet service, will bundle high-speed internet, TV and landline phone services for just Rs. 600, a Mint report has said. Currently, several users pay about this much just for a broadband connection, and can pay as much as Rs. 500 for TV services. With Reliance bundling both together for the price of one, and throwing in an unlimited landline connection to boot, it could end up significantly disrupting both India's broadband internet and TV markets.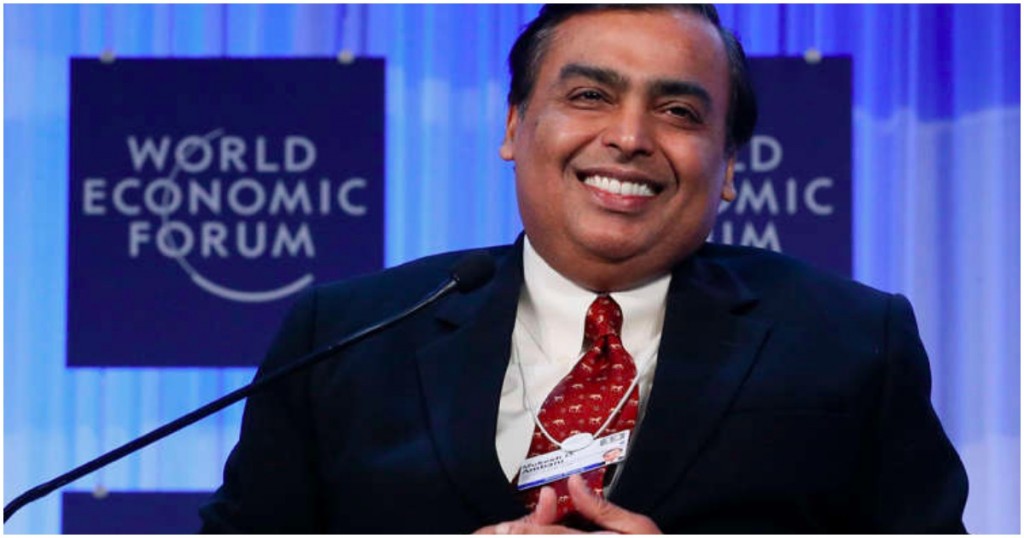 Reliance is reportedly testing out its GigaFiber in places like New Delhi, Mumbai and Ahmedabad, and providing 100 GB of 100 Mbps data. The data is currently free, apart from a one-time security deposit of Rs. 4,500 for the router. Reliance will soon add TV and telephone services to this mix, and these services will remain free for around a year, after which the services will be commercially rolled out. While the internet, TV and landline combo will cost Rs. 600, for Rs. 1000 customers can get a smart home system with 40-45 devices connected including mobile phones, smart TVs, laptops, tablets, and even features like gaming and CCTVs.
Like with Jio, Reliance is thinking big with JioGigaFiber. It had earlier said that it would launch the service in 1,100 cities in India, but in its latest earnings call has revised this number to 1,600 cities across the country. Reliance's plan of connecting India through a fiber optic cable is in stark contrast to Airtel's strategy, which involves focussing on premium users and providing high-speed broadband in the 100 biggest cities.
Reliance has already laid out the groundwork for its ambitious plans. Last year, it had acquired both Hathway and Den Networks, two of the biggest cable operators in the country. These companies have a presence in major cities, and will help Reliance get its last-mile connectivity in place for JioGigaFiber. And as Reliance has shown with Jio, with has deep pockets — it's possible it continues with its Rs. 600 price point until it's pulled away customers both from broadband providers like Airtel and ACT, and DTH companies like Tata Sky and Dish TV. And if JioGigaFiber can be anywhere as successful as Jio has been — less than three years after its launch, Jio has 300 million subscribers — Reliance might just be on the cusp of disrupting whole new industries yet again.