Reliance had disrupted the mobile data market with the launch of Jio in 2016, causing prices to crash, data speeds to improve, and leading to the creation of a whole new internet-based ecosystem. There are indications that it's set for an encore this year, but in the broadband space.
Reliance's JioGigaFiber could be priced at 50% lower than competitors when it rolls out later this year, ET reports. Reliance had announced JioGigaFiber last  month, and had said it would connect 1,100 cities across India with its high-speed fiber broadband. In addition to providing internet, Reliance would also provide TV services, and also sell a slew of smart-home products which would connect to it, such as security systems and video calling tools.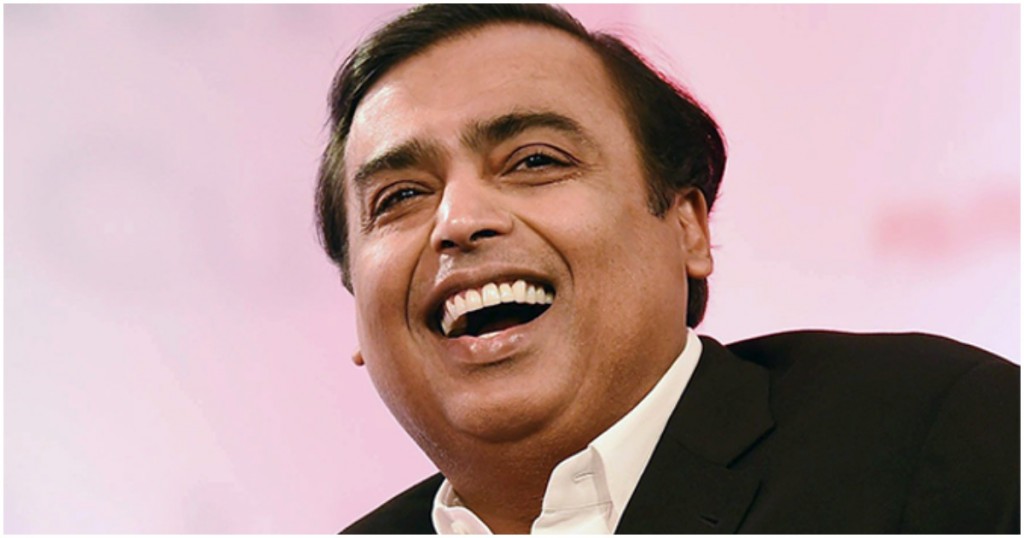 And Reliance will likely use a similar pricing tactics with JioGigaFiber as it had used for Jio. During the launch of Jio, Reliance had given away free data for months on end, and then priced itself at a fraction of the prices prevailing at the time. Reports now say that the cheapest JioGigaFiber plans will cost around only Rs. 500 a month. This will include a Gbps internet connection, and bundled TV services. Existing cable operators typically charge between Rs. 600-800 for a 100 Mbps connection, and an additional Rs. 250-300 for TV. Jio's bundled internet and TV packs could thus be half the price of the competition.
India's broadband players are already suffering ahead of JioGigaFiber's official launch. The day after JioGigaFiber had been announced, Hathway's stock had fallen 25%, and DEN Networks had fallen 20%. The pressure has been sustained since the announcement — DEN Networks now trades even lower than it had done after its 20% fall. As JioGigaFiber nears its launch date, these stocks could come under further pressure. 
While JioGigaFiber's launch is imminent, there still isn't clarity on when exactly JioGigaFiber will start providing connections to people's homes. The registrations will start on 15th August on Jio's site, and Reliance will prioritize laying out connections in areas where there is the most demand. Jio is reportedly planning a commercial rollout by Diwali, which will begin first in the metros and around 80 Tier 1 and Tier 2 markets.
And Reliance's JioGigaFiber could upturn India's broadband market, much like Jio had upturned telecom. Apart from likely leading to price wars, JioGigaFiber could also spur other sectors will be benefit from faster and cheaper home internet services. Streaming services like Netflix and Amazon Prime will likely become even more affordable, as will video streaming on YouTube. Connected homes can also create a whole new market in smart home products, such as smart lighting devices, security systems, and videoconferencing equipment.
Reliance is poised to partake in some of these gains. It's already launched a production house which will take on Amazon Prime and Netflix, and has announced that it will be launching its own smart home devices. But while Reliance will likely win big if JioGigaFiber can replicate the success of Jio, it'll also open up many opportunities for India's tech entrepreneurs. Vastly faster and cheaper internet in homes can create whole new industries, and smart companies will move quickly to capitalize on the changes that are just around the corner.