Looking to take your career to the next level? For those that are driven and motivated, there will inevitably come a time in your role when you feel that you have achieved all that you can and you will be ready for the next step. Taking your career to the next level allows you to climb the ladder, take on new responsibilities, grow as a person and, of course, earn more money. So, how can you go about taking your career to the next level? There are both big and small steps, like signing up for an online MBA Michigan, you can accomplish that will hopefully help you to achieve your goals and find career success.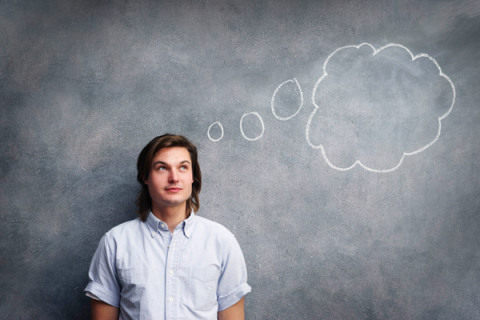 Determine What the Next Step Is
Once you have reached the point in your role where you feel that you have achieved all that you can, you then need to spend some time thinking about what the next step in your career is. Often, there is a logical progression that you can follow on an established career path, but this is also a good time to reflect and consider a deviation if you want a new challenge. In today's day and age, many people switch industries and try new areas, so you should always consider all of your options and think about what would be best for you even if it involves taking some time to make a decision. Once you have established what the next step is, you can then begin to plan what steps need to be taken.
Improve Your Daily Performance
Many people want to take the next step in their career, but this will not be enough – you need to make sure that you are excelling in your role. You cannot expect to earn a promotion within the company you work for without being a valuable member of the team and someone that performs to a high standard each and every day. Ensure that you are putting in the effort and finding ways to stand out for the right reasons and it will greatly improve your chances of finding success and reaching the next level.
Ask for Additional Responsibilities/Show Initiative
Leading on from this, you should also ask for additional responsibilities before you start asking for promotions or looking around. Taking on additional responsibilities is a good way to test if you are ready for a step up while also showing that you are hardworking, passionate and driven. On top of this, you should also try to show initiative where possible – this is always something that employers look out for and demonstrates leadership potential. A good way of showing initiative is offering support and guidance to colleagues, particularly less-experienced employees that might need some help and support in their career.
Develop New Skills
Once you have determined what the next step in your career is, you can then start to develop any new skills that might be required in this role. It will depend entirely on your field, but taking the next step usually involves developing a combination of technical and soft skills so that you are able to excel and take on new responsibilities. Often, there are courses and qualifications that you can earn for new skills, but for soft skills, you can improve these with research and practice.
Work On Your Weaknesses
At this point, it's also a good idea to reflect on your current performance and identify if you have any weaknesses and then try to improve on these and even turn them into strengths if possible. It is also a smart idea to ask for feedback as sometimes it can be hard to analyze your own performance and a boss or colleague might have ideas for areas that you could improve on. Identifying and working on weaknesses is one of the most challenging things that you can do, but it is also one of the most effective ways to improve and also shows that you are committed to self-improvement and willing to step outside of your comfort zone.
Earn an Online MBA Michigan Qualification
For those looking to enter leadership and management positions, an online MBA Michigan program is a smart step to take. An online MBA Michigan program will develop the key skills needed for business success as an entrepreneur, executive or manager. The business and interpersonal skills developed on an online MBA Michigan qualification are sought after by employers all around the world, plus an online MBA Michigan qualification is a great way to show your commitment and drive to succeed. Finally, an online MBA Michigan qualification allows you to take an accelerated path so you can complete the course or a part-time path that allows you to fit study into a busy schedule. 
Chart Your Career Development
When you start looking at new roles either within your current company or elsewhere, you need to be able to clearly show your career development to date. At this stage, you do not want to be racking your brains trying to recall the things that you have done over the years, so it is always worthwhile spending some time going back through your career and charting your development. This should include achievements that you are proud of, areas that you have improved, steps taken to improve your abilities such as an online MBA Michigan program and what you have learned along the way. This will allow you to clearly show a potential employer the development of your career to date and give them a greater idea of your background, experience, skillset and potential.
Speak to Your Boss
At this stage, you should be well-prepared to take the next step and you can begin making enquiries. The first place to start is by speaking with your boss – you should sit down with them and make your desire to move up be known and you can then work out together how this can be done within the company and if there are any steps that you need to take. Crucially, this will also put the idea in their mind that if you do not move up in the short-term, then you will begin to start looking elsewhere. If you are a valued member of the team, this should set alarm bells off and it is likely that they will try to find a way for you to progress within the company.
Reach Out to Your Professional Network
You should not limit yourself, though, which is why it is also worth reaching out to your professional network and let it be known that you are seeking new opportunities. It is for reasons like this why you have a professional network, so you should not shy away from asking for help and you might be surprised at what opportunities present themselves when you put yourself out there. Of course, it is helpful if you have a large professional network, so you should always be building and maintaining this network and it could also come in useful later down the line. Networking both online and in-person is worthwhile and you must also be willing to help out those in your network when you can (this is the whole idea of having a professional network).
Look for New Opportunities
It is also worthwhile at this stage to start looking around for new job opportunities. Sometimes in order to progress your career and reach the next level, you will need to move to a new business and this can be daunting. It can also be exciting though and the beginning of a new chapter, so do not shy away from this especially if a good opportunity presents itself. Keep in mind that remote work is on the rise, which means that you might be able to look further afield than you would normally.
Use a Recruitment Agency
You should also register with a recruitment agency as they can do a lot of the legwork for you and often are able to identify suitable positions that might have been hard to find otherwise. Often, there are recruitment agencies for specific industries and areas, so try to find a suitable recruitment agency and register your interest with them to find new opportunities and to take the next step.
Tailor Every Job Application
When it comes to approaching companies about positions, you should always use a targeted approach as opposed to a scattergun approach where you send off the same resume and cover letter to many different companies. Instead, take your time with each application and tailor it to the position and business as this will allow you to address their needs, stand out from the crowd and put your best foot forward. It might take longer than a scattergun approach, but the scattergun approach has a lower success rate and will put off potential employers as minimal effort has been put in.
Practice Interviews
The interview stage is the key stage in the job application process and one that can cause people a great deal of stress and anxiety, especially if they have not had an interview for a long time. It is important to note that stress and anxiety are perfectly natural in these situations and even to be expected, but often you can greatly reduce anxiety and improve your chances with preparation and practice beforehand and there is a lot of good information online for interview prep. If you have an unsuccessful interview, always ask for feedback – it is difficult to receive, but it will help you to find the best ways to improve and mistakes to avoid the next time around.
Take Pride in Your Appearance
While moving forward often comprises taking big steps like earning an online MBA Michigan program, there are also much smaller steps to take like taking pride in your appearance. The saying "dress for the job that you want, not the one you have" is always worth keeping in mind and you will be surprised at the positive impact that dressing well, prioritizing personal hygiene and taking pride in your appearance has on how you are perceived by others. Not only this, but dressing well and looking good can also have a huge impact on how you feel about yourself and could help you to feel much more confident and this will always help you to get ahead. 
Remain Positive
When trying to take the next step in your career, it is rarely simple and there are sure to be a few setbacks along the way. This is why it is important that you are able to stay positive, to not dwell on any setbacks and learn along the way. You need to stay motivated and remember why you are trying to reach the next level and to give yourself a break if you are struggling to make progress (particularly in a time when many people are looking for work).
Look After Your Mental Health
Leading on from this, you also need to make sure that you are not neglecting your mental health during this time. It can be incredibly stressful when you are trying to excel in your role, taking an online MBA Michigan program, considering moving to a different company and possibly lining up multiple interviews. You need to make sure that you are still making time for yourself and finding ways to relax, de-stress and lead a healthy lifestyle. This is important so that you can make progress but also so that you can avoid burnout, see this as a positive process and lead an enjoyable lifestyle.
This post should come in helpful for anyone looking to take the next step in their career. There comes a time where you have achieved everything that you can within a role and you will be ready for a new challenge, but how you go about finding this new challenge is not always straightforward. Additionally, it can require a lot of hard work, such as an online MBA Michigan program or working on weaknesses that you have, but there are also many smaller steps to take to give yourself the best chance of taking the next step in your career.