One of the factors that govern whether or not you are doing well in life is the choice of career you make. When you choose the right path for your career, you are on your way to an overall satisfactory life. When you are choosing a career for yourself, two factors play an important role in helping you decide- your interest in the field and how well the job would pay you. When you find a career path that justifies both these factors for you, you can always pursue needed courses to develop skills. Here's a list of top 10 career options that you can choose out of, in India.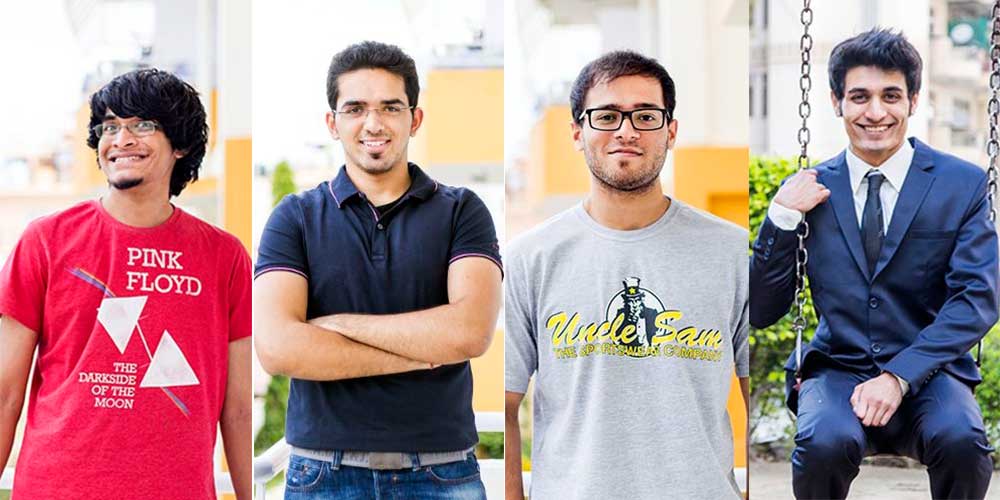 One of the professions that pay well is being a doctor. As we know, people have become more vulnerable and because of a hectic and careless lifestyle, people easily fall sick. Doctors are always in demand no matter what. Becoming a doctor means clearing entrance exam and completing MBBS. For more specific roles, like surgery, people study further. While becoming a doctor involves a lot of hard work, once you acquire all the skills you need, you can expect a good salary.
Chartered accountants maintain a track of financial affairs. Most big companies hire in-house chartered accountants for tasks related to accounts and also to perform audits. While you would mostly see commerce students pursuing chartered accountancy, even students with a different background, like science can choose chartered accountancy as their career option.
Practicing law is one of the highest paying jobs when you complete your education in the field and are competent enough. Again, lawyers never go out of demand. There are different branches of law as well. Some of them are- criminal lawyer, corporate lawyer, litigation, etc. When you are sure you would want to become a lawyer, you need to carefully choose one of the branches of law.
While engineering has become one of the most common fields, having a degree from a renowned college/university can get you a well-paid job and growth in career. Some common branches are- mechanical, chemical, civil, industrial, IT, etc. There are a number of newly emerging sub-fields within engineering as well. Make sure you take the entrance exams to get into best institutes seriously. Once you graduate, you would be able to land an amazing job, whether Government or a Private Job.
Since India is continuously growing and becoming urbanized, there is and will be an increased demand for skilled architects. If you have technical skills and the ability to be creative at the job, you would find yourself slowly climbing up the ladder of success.
We all browse internet on a daily basis. Since people use social media platforms for information, shopping, and so many other reasons, content plays an important role. If a website wants to do better than other websites, it needs high-quality content. This is where a content writer plays an important role. If you are good at a language that you are required to write in, you know you can find content writing jobs. Moreover, since content is the backbone of websites and search engines, content writers get paid quite well and have a good scope of career growth.
Pretty much like engineering, having a degree in management courses, especially MBA in various fields from renowned institutes, like IIM can get you exceptionally well-paid jobs. So many multi-national companies look for skilled management employees. You can work at a managerial or administrative role depending on your sub-field.
If you like teaching, becoming a lecturer can be a good career choice for you. While many people believe teachers are underpaid, lecturers who work in colleges and universities are paid well. Furthermore, if you work in a government institution, you get added benefits for being a government employee. This post usually requires holding a PhD. And for lecturers and professors who work in private colleges, there is a good increment on a timely basis and incentives for writing research papers.
Journalism and mass communication professional
Mass communication is a broad field that offers much scope for individuals who are insightful about media/entertainment, and basically what people would want to see. Having good communication skills, ability to fact check and bring something gripping to the table makes a good professional in the field of mass communication, media, and journalism.
A number of Government Jobs, like IRS, IAS, IPS, and so many more are highly paid jobs. Furthermore, you get added benefits of being a government employee, like pension once you retire. However, being able to get a Government Jobs requires candidates to pass civil services exams, which is not a cakewalk. You need a lot of dedication and hard work to be able to crack the Exams.
These are some of the best career options for students who aspire to get a job in India. While pursuing these career options would make sense if you are interested, knowing where exactly your interest lies is equally important. if you wish to be successful as well as happy, do what excites you; something you are passionate about. it could even be something outside this list, as long as it interests you.