Technology has revolutionized and continues to revolutionize how we conduct business, especially in 2020. Whether it's a gadget to show you the top sites to find online casinos and other platforms, to gadgets that will help your business grow.
Growing your business to an enviable status should top your list of must-dos this year. This article gives you a list of the top 5 business accessories that will help you to achieve this goal.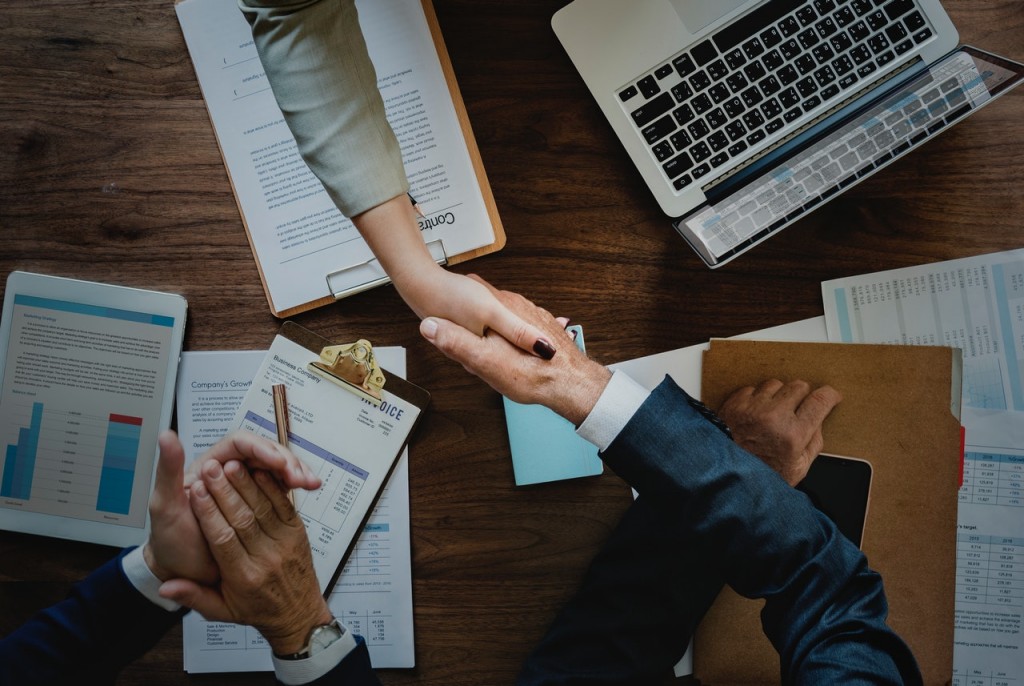 1.  RAVPower GaN Wall Chargers: 65W and 90W
If you are using some devices such as power banks, laptops, and a host of others, this charger that comes in two power varieties is ideal for such charging.
The Gallium Nitride chargers are faster than their silicon-powered counterparts and are more efficient and petite.
With the 65W RavPower PD, you can conveniently charge a 15-inch MacBook Pro fully in just two hours instead of the regular four hours. Its two ports also enable it to charge multiple devices at once.
The 90W PD Pioneer 2-Port adapter is stronger than the 65W model, thanks to its massive battery capacity. For instance, it takes less than 2 hours to charge the same MacBook model from 0 to 100%.
These chargers also don't short-circuit or overheat, and that's another advantage over silicon chargers. This eliminates the fear of overheating when charging devices for long.
Both models are affordable at $39.99 and $54.99 for the 65W and 90W models respectively.
2.  Eggtronic Sirius 65W Laptop Charger
In the past, it was customary to pack different chargers when going on a trip. That's in the past. With the Eggtronic Laptop Charger, you can charge a wide range of USB-C devices, from smartphones to laptops, cameras to tablets, and more.
The small charger is exceptionally efficient and small with its 69 * 50.5 * 19.5mm dimension and weighing less than 100g. The device is resistant to oil and water too, thanks to its anti-fingerprint coating. Thus, you don't have to worry about losing its attractiveness to such substances.
It comes in with a current detection system it uses to detect its compatibility with USB-C devices up to 3.25 amperes and 20 volts. Its bundled cable is made of durable material. It is 1.8m long and that ensures you can use the cable repeatedly without the fear of snapping or fraying.
The USB-c devices' cable tips can be bought on the Eggtronic website to enhance the device's ability to charge non-compatible devices. It is noteworthy that the charged devices won't heat up while charging and thus don't stand the risk of overheating that may damage the device.
Note, however, that the device is a bit more expensive than its competitors at $68.99. On the side, though, the adapter's compatibility is limited to US wall sockets. Hence, customers in the UK or EU may require an additional converter to use the device.
3. BenQ InstaShow S WDC20
Presentation is a lot easier with BenQ InstaShow S WDC20. This latest device from BenQ requires no software and is simply plug-and-play, no connection needed. Presentation in large conference rooms is a lot easier because it is compatible with almost any devices. Thus, you can use it on Mac, Window-powered notebooks, and Chrome devices.
Its support for 4k resolution makes it ideal for flat panel displays and projectors. Videos can easily be transmitted at 60fps, eliminating screen lag or tear. More so, the device can simultaneously mirror four screens to enable multiple presenters to make their contributions at once.
To boost its security, the device doesn't depend on any network for operation. This boosts its security and minimizes attacks. Its 128-bit encrypted link also guarantees the security of data transmitted via the device.  
However, the InstaShow Buttons don't have a USB-C connector. Thus, the presenter's device will use an HDMI and a USB 3.0 cable. There may be a problem though.
In some cases, USB ports and HDMI sports are on different sides of the laptop, creating a problem for the user. The good news is that BenQ has promised to introduce USB-C to the transmitters before the year runs out.
The device is pricy at $1,499 at present.
4. Skyroam Solis 4G LTE
The Skyroam Solis is a SIM-free and palm-sized hotspot. It is pretty easy to use and set up and can connect up to five devices at once. Thus, irrespective of where you are, you pay a flat cost per GB, $9 per GB. However, if you subscribe to bigger packages, you won't be offered any discounts.
Through its virtual SIM technology, the device can connect to Wi-Fi and it's over 300 partner network providers across the globe. If you live in Europe, it provides a reliable alternative to the unsafe public Wi-Fi connections that may expose you to security risks and huge data bills.
Its two batteries provide 6Ah of power that can power the device for upwards of 16 hours, and can charge other devices as well.
Through the device's "Smart Button" option, you can send email or emergency SMS to your friends, tweet your current location, or use Google sheets to track your location.
The rental option goes for $8.99 per day while you can purchase it for $150 outright. You can also go for the upgraded option, the Solis X. It supports 10 devices with some extra features such as smart assistant, Bluetooth connectivity, a remote camera, a speaker, and a microphone, although it is $30 more expensive.
5. ZeroLemon Extreme Charge Station
This multipurpose charger can power a wide range of devices, including wired or wireless devices. Its four USB ports enable it to deliver 135W. Through its 87W charging point, it takes it just two hours to charge a 15-inch Apple MacBook Pro laptop without using an external power supply unit.
Its features include overcurrent, overvoltage, and overcharge protection as well as temperature control management. It is still a compact device regardless of its list of features. With just a power cable, the device is ready to be used.
The device is currently available for $59 only, if backed on kickstarter. However, you should know that kickstarter projects are risky and challenging. Hence, you are not purchasing the device but backing with kickstarter.