The global casino industry is on rapid growth in the past couple of years and this opens up many new opportunities for people that want to pursue a casino career.
Nowadays, the casino industry is massive, as you can check here, and holds many different branches. From casino resorts to online casinos, you can basically find any type of career in this industry. Dealers, programmers, social media advertisers, and many more job opportunities are now available in the casino industry for you to choose from.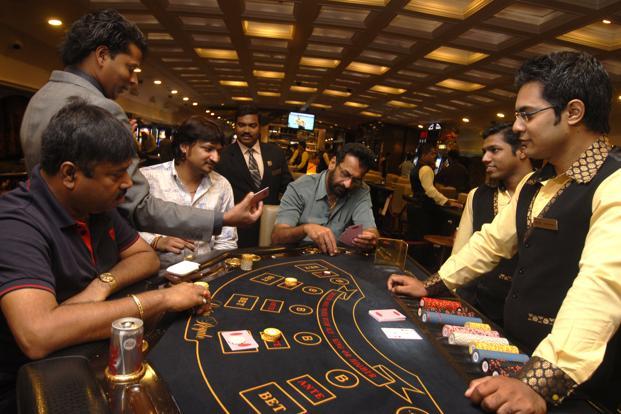 Most people interested in working at a casino do so because they see it as an opportunity to earn a great tip, interact with customers, and advance their careers. 
You may be interested in learning about different casino job opportunities if you are searching for a fast-paced career in an exciting industry. We will examine some of the casino jobs in this article, discuss some of their primary duties, and share how much each job pays.
Best Careers in the Casino Industry
Casino Floor Runner
As well as providing customers with betting opportunities, casino floor runners may assist dealers in operating bingo, keno, craps, and blackjack machines. For instance, they might act as random number generators or call out numbers.
Customers' wagers are also received, verified, and recorded by casino floor runners. Winning tickets are scanned and processed before winnings are paid out.
The average salary for a casino floor runner is around $25,000 per year.
Casino Cage Cashier
If you are interested in finances and you are comfortable handling money, then a casino cage cashier might be a good job opportunity for you.
During a casino's cash management operations, cage cashiers assist customers with exchanging money for tokens or chips.
Cashiers at casino cages can also distribute winnings and process payments. In order to recognize forged bills or fake tokens, casino cage cashiers must be observant and pay close attention to details. At the end of their shift, they may balance books and cash drawers or summarize daily transactions.
The average national salary for this position is around $30,000 per year.
Casino Dealer
On behalf of a casino, a dealer shuffles, deals, and plays games against customers. They oversee all table game functions.
Casino dealers assist customers, explain odds and methods of play, and monitor patrons to make sure they comply with the rules. They may specialize in blackjack, poker, or roulette.
With that said, you need to be good with your hands, train how to handle hands, and be prepared to encounter many different personalities.
The average salary for a casino dealer is around $38,000 per year, but most of them make more due to tips.
Gaming Manager
The gaming manager oversees day-to-day operations at a casino, including monitoring the gaming area, implementing policies, and guaranteeing regulatory compliance. 
A casino manager may also be responsible for hiring and training staff, creating work schedules, and processing payroll. They may discuss casino operating rules with surveillance officers and communicate with security officers.
In order to get this job, you'll need previous casino experience. The average salary for this position is around $60,000 per year.
Casino Game Developers
Overall, the tech industry remains a hotbed of career opportunities. That's why many skilled software developers and programmers don't have any difficulty securing jobs.
There is an increasing demand for the latest and most innovative online casino games, which is why companies like NetEnt and Microgaming are investing in expanding their talent pools.
Since this is an important job for the casino, game developers get higher salaries. The national salary for casino game developers ranges from $88,000 to $132,000 per year.
Casino Website Developers
As the casino industry is going digital, there is more demand for website developers by casino companies.
Casino operators have to be concerned about more than just the games; the platform itself must also meet industry standards.
It takes a lot of effort and time to build an online casino site, including games, payment portals, user databases, and everything else involved.
For this reason, the top operators in the world hire a lot of web developers to create websites that are designed to keep users on the site for an extended period of time.
The average salary for website developers in the casino industry falls in the same range as casino game developers.