Workers' compensation is something that you very easily could have to deal with in your career at some point, and it's something business owners need to be well-versed on as well.
Even so, it's often misunderstood.
The modern workers' compensation system is meant to protect people who are hurt on the job. However, some don't consider it truly fair because it doesn't provide you with the Constitutional right to have a jury trial, which is different from third-party accident claims. 
If you're an injured employee, you can't sue anyone considered under the umbrella of the employer.
Four states have government-run workers' compensation systems. Eighteen have a combination state-funded program. The rest of the states have programs operated by insurance companies privately.
Every state but Texas does require companies to have workers' compensation insurance either through a private insurer or the state. Businesses can also opt to be self-insured.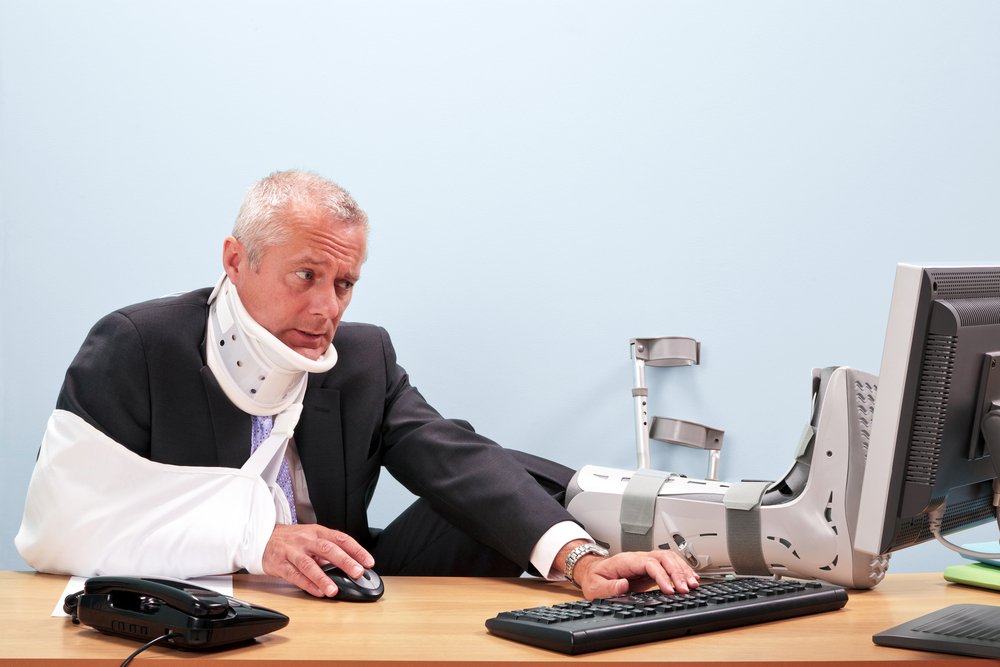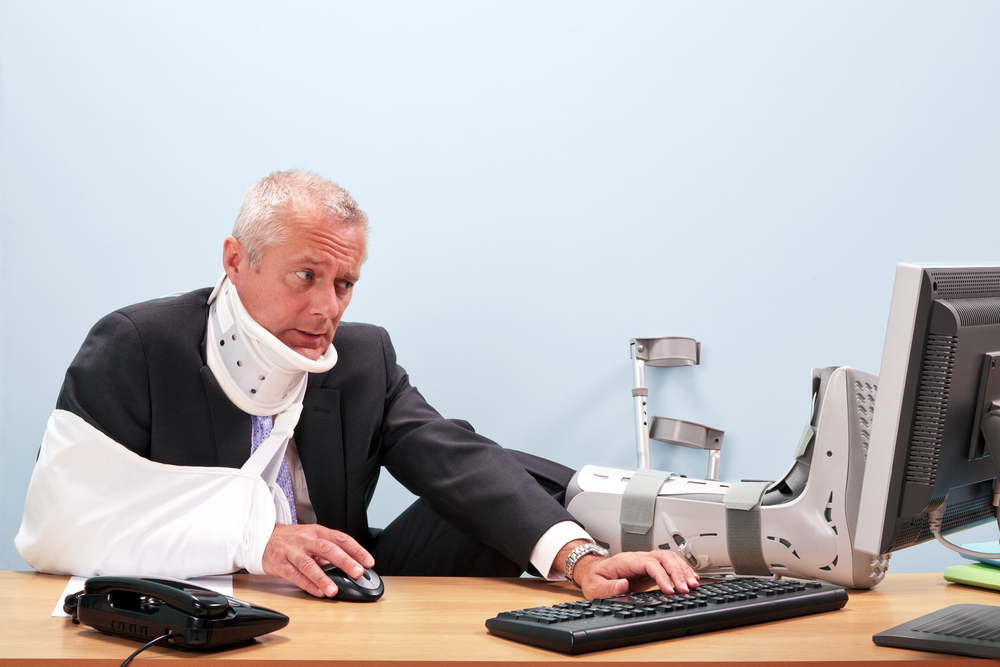 What's Covered By Workman's Comp?
Workers' compensation insurance offers benefits to employees who become sick or injured because of something related to work. It includes disability, wage replacement, and death benefits as well.
If you're an employer, it helps reduce your liability if someone who works for you gets sick or hurt.
These benefits aren't available if someone gets hurt or sick outside of their workplace. The benefits might not cover someone who intentionally hurts themselves or who is under the influence of drugs or alcohol when they get hurt.
If you're hurt or sick because of something at your work, one of the main coverage areas is for medical expenses. These expenses might include ER visits, prescriptions and surgeries.
Missed wages can cover lost income for someone who needs time off work for an injury or illness that's work-related.
If an injury or illness is especially severe so that it requires ongoing care, then the costs of that could be covered by workers' compensation, as can funeral costs in the event that someone dies because of a work-related accident.
Different factors play a role in what employees are covered by workers' compensation. For example, most states require coverage for full-time employees. There may also be laws, depending on the state, regarding contractor workers, temporary workers, and interns.
How Does the Claim Process Work?
If you're injured on the job, you have a limited window of time within which to file your paperwork to receive benefits.
Your claim can be denied if you don't start the process fast enough.
When you're injured, your employer is required to give you the necessary paperwork and guidance to go through the claim process. The employer has the responsibility of filing a claim with the insurer and for complying with state laws that come with reporting injuries that happen at work.
As an employee, you're responsible for notifying your employer about the details of your accident and filing a formal claim.
The specifics of the process vary depending on the state.
To file a claim, a set of criteria have to be true.
First, the employer has to have a workers' compensation policy. The hurt worker has to be an employee of the business in most cases, and the employee has to have become injured at work.
Some of the things not covered include self-inflicted injuries, injuries that happen during a commute, or injuries that happen while you're violating a company policy.
Reporting Your Injury to Your Employer
As was touched on, the first step in the claims process is that you report your injury to your employer.
You need to provide written notice to your employer, and you need to do it as soon as you can.
Approval or Denial
An employer usually submits the paperwork to their insurance carrier, and a doctor will also need to mail a medical report.
Then, once a claim is filed, the insurer makes a determination.
If your claim is approved, then the insurance provider contacts the employee and gives payment details.
A claim can also be denied.
If you're the employee and your claim is approved, you can accept the offer, or you might negotiate something like a lump-say payout or structured settlement.
If the claim is denied, you can ask for a review of the decision or appeal.
Common Elements Across States
While state laws do govern workers' compensation, and they can vary, some of the commonalities you'll usually see include:
Benefits are provided for accidental injuries related to the course of employment
The law defines covered employees
Fault isn't usually a factor
As an employee, you give up the right to sue your employer for injuries covered by workers' compensation
A state agency administers the system
There are some myths that are often floated around about workers' compensation.
One is that once workers' compensation is paid, an employer doesn't have any more responsibility in the situation.
It's important, however, for employers to stay in contact with their employees. This reduces the risk of fraud and can reduce the number of days lost to an injury or an illness. Many employers have defined return-to-work protocols and programs to manage these situations.
Another myth is that only larger employers have to have workers' compensation insurance.
In most cases, you only need one employee to meet the threshold to be required to carry this coverage.
Finally, another myth is that you can't get worker's compensation benefits if you weren't at work when you were injured.
If you're an employee, you're usually covered if you are injured within the scope of your duties, even if this isn't at work. If you're injured doing something that is part of your job requirements, you may have a viable workers' compensation claim.
As an employer, the most important thing to keep in mind is that you should take steps to minimize the potential for injuries and create a safe environment. As an employee, you should know what your rights are for workers' compensation. If you are ever hurt, let your employer know as soon as possible.