Right now, every office is facing an unprecedented moment. It's possible that for the first time ever, all of your team members are working remotely  due to the coronavirus pandemic. Learning how to still work effectively while being apart can be complicated and a little chaotic at times. Business can be tough enough even in the best of times, but now you can't even turn to your coworker next to you to talk about the silly email that the same client sent you for the 100th time.
And here comes one of the more complicated parts for office businesses during the coronavirus – how do you keep your team members' spirits high and help them feel interconnected even when everyone is far apart?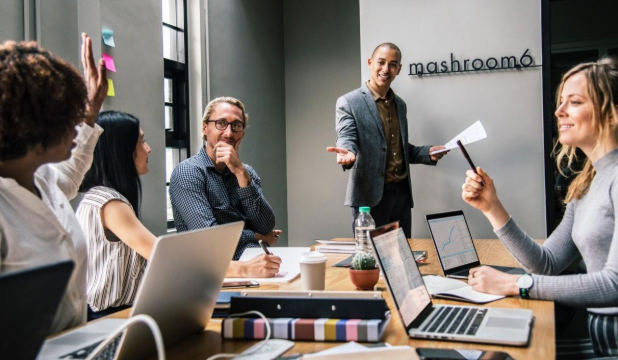 Team Building For Remote Teams
Finding ways to work on team building while your team is remote is no easy feat. You may have some people on the team who are more comfortable with technology than others. You might also have coworkers who are better at conveying tone over text while others sound monotone. To help your remote team to connect during these times, follow some of the tips below.
Set Up A Weekly Game Meeting
One of the great things about technology at the moment is the ability for games to be played with one another across multiple devices. Consider buying some JackBox games for the office and then having one part of your team play these each week. This will break up some of the monotony of working from home constantly, and it will give your coworkers something to talk about other than work. 
Pro-tip: With most of the JackBox games, you can only have 8 people playing at one time and then the other team members have to watch in the "audience." Have people from your company play at different time periods, so there are never more than 8 people in a meeting. It's not super fun for people to have to sit on the sidelines.
Ask People To Opt In For Sharing Recipes
Another great way for people to connect and team build while remote is through sharing recipes. With restaurants being closed all across the country at the moment, most people are cooking constantly. For a lot of Americans, the dishes they're making is getting old rather quickly. 
If team members share some of their recipes, this can help inspire new ideas for everyone. Encourage your employees to also share a short story about why they chose their specific recipe. This will help each employee to gain greater insight into one another's lives. 
Share Positive Moments
With everyone being separated at the moment, it can be difficult for people to show appreciation when little things take place. Encourage your employees and coworkers to share one positive thing that happened to them at the end of each week. This can either be something that a client can said or it could encompass something that another coworker helped someone with. This small activity can help employees feel a positive note before signing off for the weekend.
Follow some of these tips and work on your team building during Covid-19!