Google has just begun construction on its India headquarters in Hyderabad, which will be its second largest office anywhere in the world, but it's also simultaneously opened another office in India.
Google has set up an office in GIFT City in Gujarat. The company has entered into a 10-year lease for an entire floor in the 'Fintech One' tower. Google will set up its global fintech center in this office.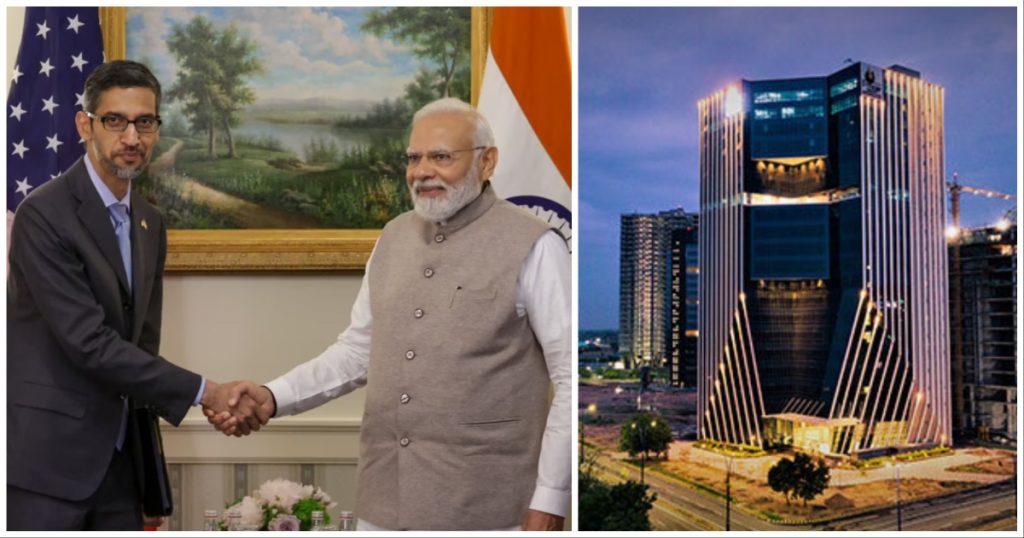 PM Modi welcomed Google's plans to open its GIFT City office during an interaction with Google CEO Sundar Pichai yesterday. During the meeting, Pichai had informed PM Modi regarding Google's plans to improve financial inclusion in India by leveraging the strength and reach of GPay and UPI. He had also emphasized Google's commitment to contribute to the development trajectory of India.
GIFT City is a project that had been announced all the way back in 2007, when Modi was the Chief Minister of Gujarat. GIFT City, which stood for Gujarat International Finance Tec-City, wan ambitious plan to develop a world-class financial and business district in Gujarat. The first phase of the city was inaugurated in 2012. In 2013, the area was declared a Special Economic Zone (SEZ), which allowed companies operating within the zone to enjoy tax and other benefits.
As of today, several international companies like JPMorgan Chase, Deutsche Bank and Mitsubishi UFJ Financial Group have opened new offices at the International Financial Services Centre. Singapore Exchange's futures trading operation "Nifty", and India's first international bullion exchange also now operate within GIFT City.
But the addition of Google's global Fintech headquarters will be a major addition to GIFT City's growing portfolio. It's perhaps fitting that Google is setting up its global fintech center in India — Google is already heavily involved in Indian fintech, with Google Pay having emerged as India's second largest UPI app. Google has also said that it's using GPay's progress as a template for its global fintech efforts not only in South East Asia, but also across the world. Google, too, will enjoy favourable tax and regulation policies at GIFT City, and will likely be able to build its GIFT City office as major global outpost. It remains to be seen how GIFT City shapes up over the coming years, but the building blocks seem to slowly be falling into place into having a global financial center emerge on Indian shores.