India's incumbent grocery delivery firms have been arguing about the merits of 10-minute deliveries, but a startup founded by two 19-year-olds has gone ahead and raised some serious money on the premise.
Zepto, which bills itself as a 10-minute grocery delivery service, has raised $60 million from Glade Brook Capital. Nexus and Y Combinator, as well as angel investors Lachy Groom, Neeraj Arora, and Manik Gupta also participated in the round. The round values the startup, which was launched just 6 months ago, at $225 million (Rs. 1,650 crore).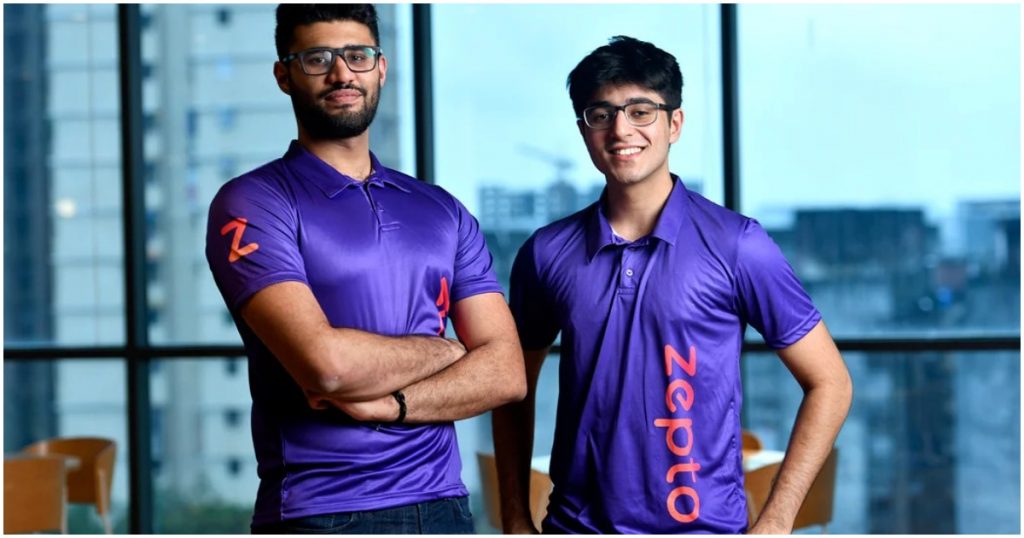 Not only is Zepto's valuation breathtaking, but its founders are even more remarkable — Zepto is founded by Aadit Palicha and Kaivalya Vohra, who're both all of 19 years old. The duo were pursuing degrees in Computer Science at Stanford, and dropped out to found Zepto. They say that the idea came to them when they were locked indoors during the pandemic last year. "We just had been exposed to the entrepreneurial and tech startup world in a very deep way. Now we were in Mumbai and the biggest problem for the two of us bachelors was securing grocery and essentials," Aadit Palicha told Techcrunch. "We felt that the online play of the Indian grocery delivery space, which is one of the world's largest, was grappling with some gross execution errors," he added.
The duo then set out to fix the problem on their own, and founded Zepto, which claims to deliver groceries in 10 minutes. Zepto achieves this by running its own dark stores, which are optimized for quick deliveries. Zepto now delivers in select neighbourhoods in Delhi, Gurgaon, Chennai, Bangalore and Mumbai.
And Zepto claims to be making good on its 10-minute delivery promise so far. "Our median delivery time is 8 mins 47 seconds. The magic of the model is how we pack and dispatch goods in under 60 seconds. The last mile is like any other delivery model," said Palicha. Speed might well be in the company's DNA — Zepto is named after the shortest unit of measurable time in physics.
Over the last few months, there has been much debate around 10-minute grocery deliveries in India. Swiggy had first announced 15-30 minute deliveries, following which Grofers had said it would deliver in 10 minutes, with CEO Albinder Dhindsa calling an order delivered in 13 minutes "three minutes too late". Dunzo, for its part, says it delivers groceries in 19 minutes. All this while, there had been criticism from some quarters that 10-minute grocery deliveries weren't really needed, and startups could better spend their energies than chasing them.
Zepto though is going all-in on the 10 minute delivery promise. "10-minute delivery sounds crazy, which is why we believe in breaking existing mental models and creating radically new ideas. Our team includes India's top talent in ops, engineering, marketing and we pride ourselves in first principles thinking," the company says. It remains to be seen whether Zepto can maintain its 10-minute delivery promise as it scales, and whether the deliveries make economic sense in the long run, but for now, the 10-minute grocery delivery wars seem to have a fresh young entrant.