Zomato is currently the toast of India's startup ecosystem. It's become the first startup unicorn to go public, and its listing has been a smashing success — Zomato's stock rose 80% over its IPO price, giving the company a Rs. 1 lakh crore valuation. The IPO has also vaulted Zomato into the list of India's 50 most valuable companies. As Zomato now competes with the big boys of India Inc, here are 11 photos from its incredible journey.
2008

Zomato is founded by Deepinder Goyal and Pankaj Chaddah
Zomato was founded in 2008 after two colleagues at Bain and Company in Gurgaon had trouble ordering from restaurants at work. They decided to bring restaurant menus online, which would make it easier for order from offices. They quit their jobs to work on their venture. This picture from December 2008 shows Pankaj Chaddah (left) and Deepinder Goyal (right) working on building Foodie Bay, as the company was then called.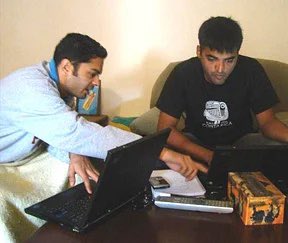 2010

Interview on Young Turks
Success soon came calling. In 2010, Zomato CEO Deepinder Goyal was interviewed by Shereen Bhan in CNBC's iconic show Young Turks. The video shows a somewhat cherubic Goyal dressing up in a formal shirt for the occasion.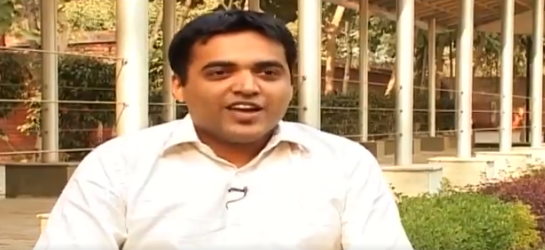 2012

Magazine photoshoots
As Zomato's prominence grew, the magazine photoshoots began. We're not exactly sure what Deepinder Goyal was trying to do here, but this photo was a part of Business Today's coverage of the company from 2012.
2015

More photoshoots
Goyal was an up-and-coming entrepreneur, and the food-based photoshoots kept coming. Zomato sounds similar to tomato, and Fortune photographed him holding up a half-eaten tomato in 2015.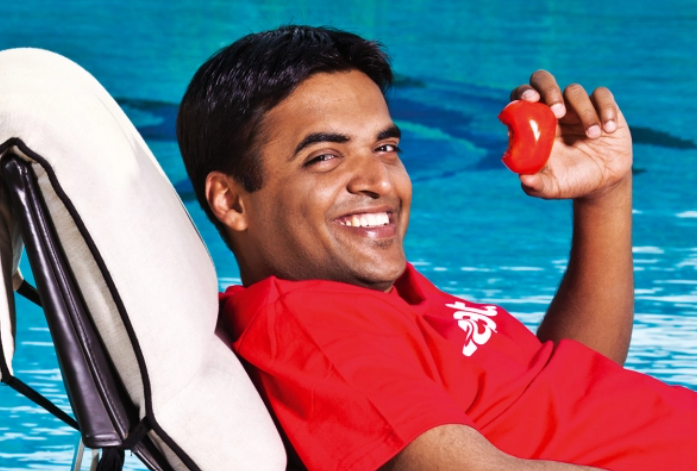 And Forbes went with him juggling a tomato.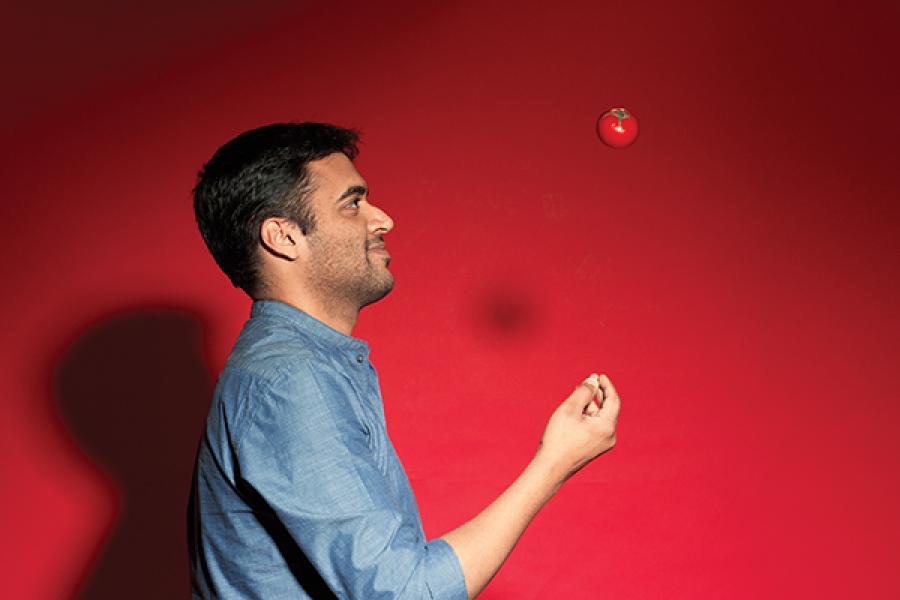 And in an indication that journalists were running out of ideas, another photo showed Deepinder Goyal holding up a fork in his mouth.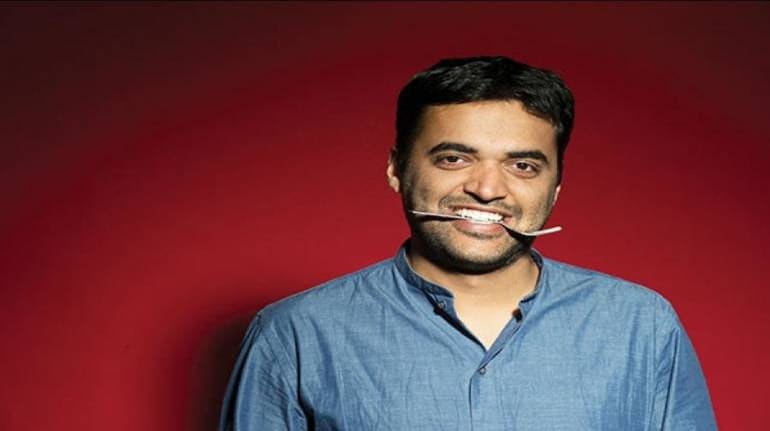 2015

Trolling
But it wasn't all smooth sailing. There were questions raised about Zomato's business model, and Rahul Yadav, the then-CEO of Housing.com, had trolled Deepinder Goyal, hinting he was little more than a glorified restaurant menu scanner.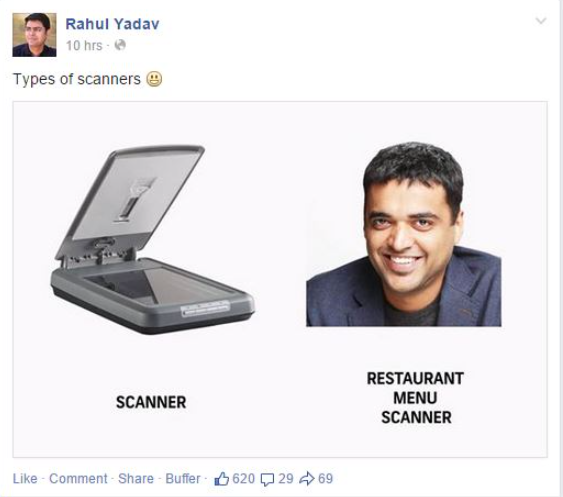 2018

The scandals
As Zomato's stature grew, so did the controversies. In 2018, a Zomato delivery partner was caught on video opening up a food packet, taking a few bites, and then closing the pack again. As the video went massively viral, Zomato was forced to react, bringing in tamper proof packaging to prevent such incidents from happening again.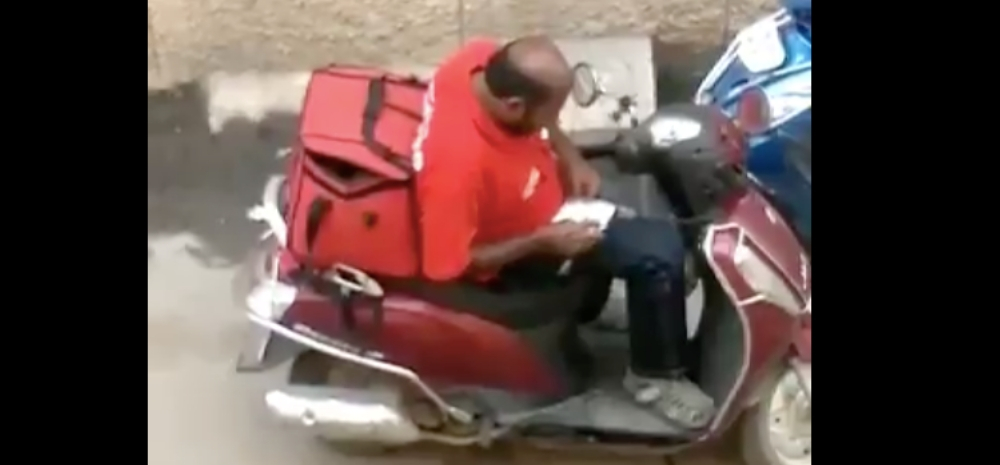 2019

Strikes
And having a large workforce — tens of thousands of delivery partners at this point worked for Zomato — brought with it its own set of challenges. In 2019, delivery partners in Kolkata had gone on strike, with Hindu delivery partners refusing to deliver beef, and Muslim delivery partners refusing to deliver pork.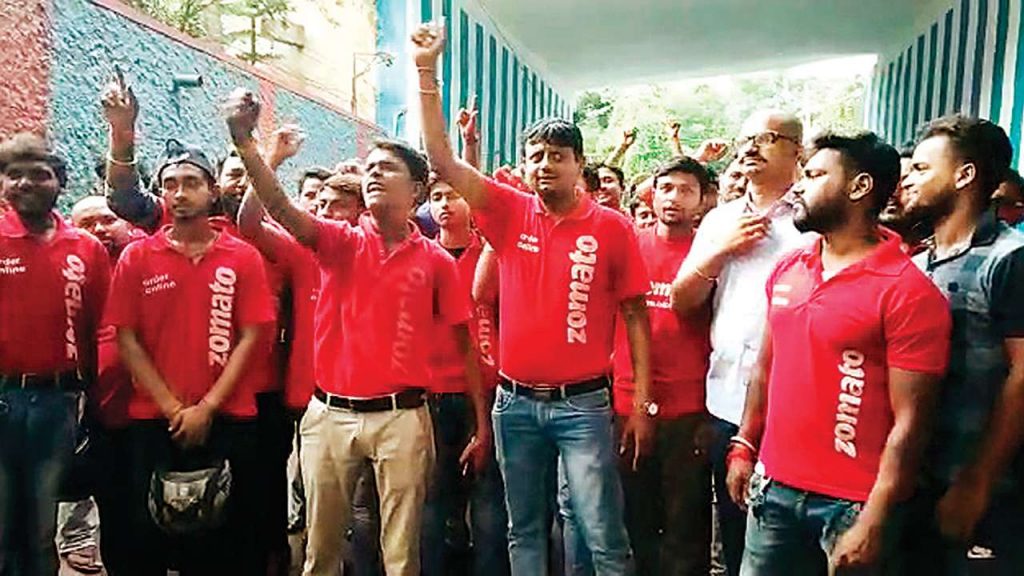 2021

Bleeding customer goes viral
Zomato found itself embroiled in another controversy after a customer, bleeding from a nose, uploaded a video claiming a Zomato delivery partner had hit her. As the outrage machine began, the delivery partner's version came out as well, and he claimed that the woman had refused to pay for her order, and hit herself on the nose with her ring. Public opinion quickly shifted in favour of the delivery partner, and Zomato was lauded for not taking sides in the issue and helping the police uncover the truth.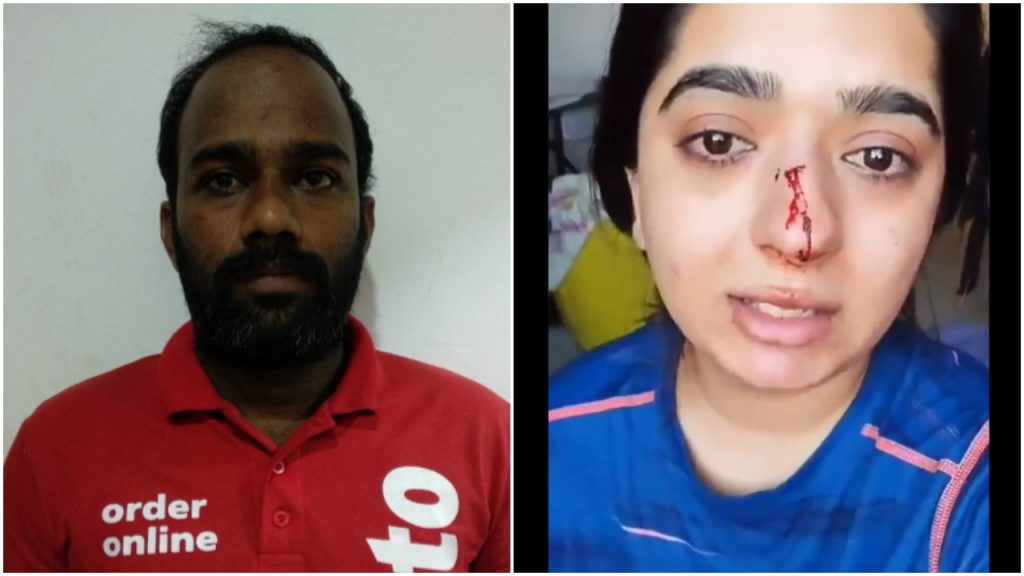 2021

Zomato goes public
But Zomato didn't seem particularly affected by any of the controversies. On 23rd July 2021, Zomato made history, becoming the first Indian startup unicorn to go public. The celebrations were muted because of Covid protocols, but Deepinder Goyal counted down as Zomato began trading on the stock exchanges. The BSE bell might've signified that Zomato had gone public, but it might prove to be a resounding endorsement of India's startup ecosystem has a whole.