India had produced a record 43 unicorns in 2021, but one of the biggest voices in the Indian tech ecosystem says that most of them will struggle to maintain their high valuations.
Flipkart CEO Kalyan Krishnamurthy has said that Indian startups will go through a lot of turmoil and volatility over the next 12-18 months, thanks to a funding crunch that's likely to affect new-age tech companies by the early part of next year. He added that companies should focus on surviving this period.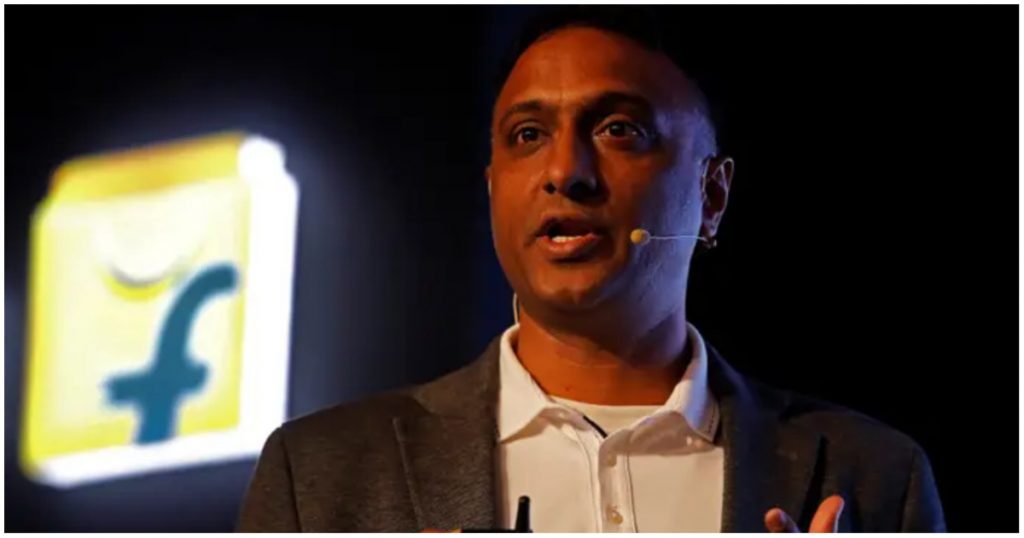 "It is going to be tough next year… I think a lot of people will hit the market (for fundraising) between April and June next year. That's probably the moment of truth for all of us in the ecosystem," Krishnamurthy said at an Economic Times event.
"We anticipated [the downturn]," he said. "In 2021, companies saw a spike in valuation of two times to six times with some underlying assumptions for the next two to three years. I think very quickly it was clear that those assumptions are not going to play out, whether it is on growth or profitability," he added.
Krishnamurthy said that six to eight months into 2021, it was clear that there was going to be a reversal of all of the assumptions made while raising capital at high valuations. He, however, said that while companies managed to raise enough money last year, they would need to grow into those valuations. "While 95% of these will not be able to grow into the rich valuations, I think there will be a couple of situations where it can happen," he said.
These are dire predictions — if 95% of startups which had raised money at high valuations last year are unable to raise follow-on rounds at similar or higher valuations, many newly-minted billion-dollar startups could risk losing their unicorn status. Also, if companies are unable to raise follow on funds and reluctant to accept lowered valuations, they would need to lay off large numbers of employees to cut costs.
There are already signs that a startup slowdown is coming. Compared to the 43 unicorns created last year, India has managed to produce just 21 unicorns in the first 11 months of 2022. Companies which had raised large sums of money in the last couple of years, including Byju's, Unacademy, and Vedantu, have already fired thousands of employees.
Kalyan Krishnamurthy isn't the only voice that has predicted a startup downturn. In May this year, prominent international investors Y Combinator and Sequoia Capital had predicted that tough times were ahead for startups, and told their portfolio companies to prepare. And with Indian executives too painting a bleak picture for the the country's ecosystem's prospects for 2023, it's likely that Indian startups could have to navigate some choppy waters in the months to come.