It's not just hotshot startups that are building e-commerce solutions for buying and selling construction materials — one of India's oldest business houses is eyeing the space too.
Aditya Birla Group subsidiary Grasim Industries has approved a foray into B2B e-commerce in the building materials segment. The company will invest Rs 2,000 crore in the venture over the next five years. The Aditya Birla Group owns India's largest cement company, and produces 120 million tonnes of cement per year.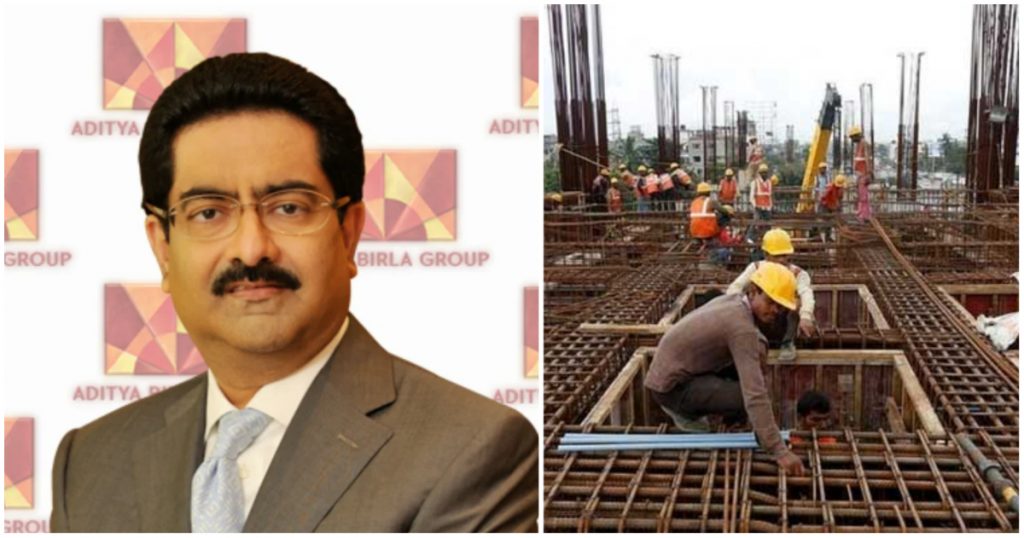 "The building materials segment presents a huge scalable business opportunity with a proven path to profitability," said Aditya Birla Group Chairman Kumar Mangalam Birla. "With this foray, Grasim would be able to leverage the large B2B ecosystem within the Aditya Birla Group," he added. Birla said that the B2B e-commerce foray was yet another strategic portfolio choice, and it crystallised the group's intent to invest in the new-age, high-growth digital space.
Grasim's new platform will primarily focus on medium and small-sized companies in the building materials segment, with the potential to further extend to other relevant categories. The key value proposition would be an integrated procurement solution, including on-time delivery and a superior product range at competitive pricing. The platform would be operated by a newly recruited leadership team from the digital ecosystem.
The Aditya Birla Group clearly feels this is a sector with a lot of potential — it says that the overall building materials procurement segment in India has grown at an annual rate of 14 per cent in the last 3 years. The industry is now worth $100 billion, but its digital penetration is just 2 percent. With an e-commerce play, it has the opportunity to grab market share in a segment which clearly has plenty of headroom to grow.
This is an idea that several other startups seem to have already had. Infra.Market was founded in 2016, and aimed to help construction and real estate companies procure materials and handle logistics for their projects. OfBusiness was founded in 2015, and is a platform for sourcing raw material for businesses in the manufacturing and infrastructure sectors. Zetwerk was founded in 2018, and takes complete responsibility for manufacturing programs, from purchase orders, to manufacturing, to quality inspection and to shipment, and delivers tools straight to companies' doors. All these digital-first startups have found traction, and the blessing of VCs — all three had entered the unicorn club last year.
But the Aditya Birla Group can dwarf these companies through sheer scale alone — apart from being India's largest cement manufacturer, it is also involved in the chemical, mining and metal industries, which could give it significant opportunities to vertically-integrate its operations with its new e-commerce arm. The Group can not only sell many of its own raw materials on the digital platform, but immediately find customers for its new venture among its many businesses. The group also has deep pockets, and can afford to burn plenty of cash as it looks to eat into these startups' market share.
The group, however, has previously stumbled in trying to enter the digital space. The Aditya Birla Group is one of India's largest textile manufacturers with brands including Allen Solly, Louis Phillipe, and Peter England, but its e-commerce play, named abof, never really managed to shake the hegemony of dedicated players like Myntra or Amazon, and fell by the wayside. It remains to be seen how the Aditya Birla Group's latest digital venture will fare, but India's newly-minted infrastructure-tech unicorns will be warily keeping an eye on the entry of a behemoth into their space.