Alibaba's betting on India, and it's betting big.
The very same day it emerged that it had put $200 million into Zomato, Alibaba has also invested another $196 million (Rs. 1,250 crore) into grocery delivery startup BigBasket. BigBasket was reportedly valued at $800 million after the investment. Alibaba will emerge as one of BigBasket's biggest investors after the deal.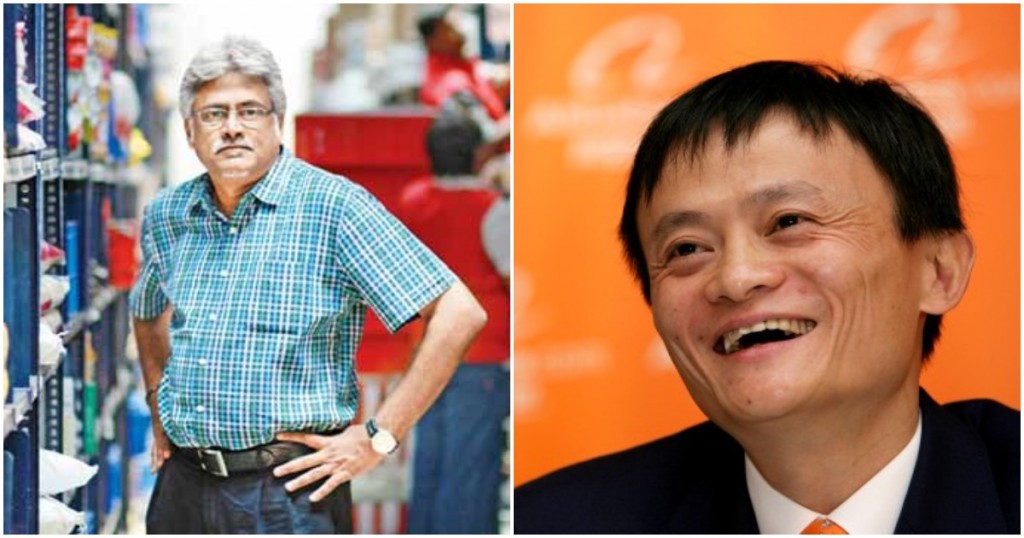 BigBasket had been founded in 2011 by entrepreneurs who'd been pioneers in the internet space in India — CEO Hari Menon had been one of the founders of one of India's earliest e-commerce sites, FabMall, all the way back in 1999. Over the coming decade, Grocery delivery would prove to be a tough nut to crack for many Indian companies — specialists companies like PepperTap had shut down after raising large amounts of money, and Flipkart and Ola had paused their initiatives into the space, months after starting them.
But BigBasket had been one of the early movers in the space, and seven years after being founded, has continued to flourish. It's already raised $585 million from investors, and now competes with only a few players — there's Amazon's own grocery delivery service, called Amazon Fresh, and Softbank-funded Grofers. Grocery delivery is shaping up to be an interesting powerplay between large multinational corporations in India — BigBasket is now backed by Alibaba, and Grofers is backed by Softbank, which in turn is among the early investors in Alibaba. Amazon, on the other hand, is fierce rivals with both Alibaba and Softbank — Softbank has backed Flipkart and Paytm, two companies with which it competes in India.
But Alibaba's latest deal shows the Chinese company's increasing focus on India. Alibaba is already one of the biggest investors in Paytm, and just last week, had announced a Rs. 200 crore investment into logistics startup XpressBees. Now, in a flash, Alibaba also is among the largest investors in Zomato and BigBasket. With the Chinese e-commerce giant backing some of India's largest startups, it will aim to throw its weight around in one of the world's fastest growing consumer markets.