When they'd started out, e-commerce companies in India had competed to provide the best shopping experience online. The action then shifted offline, with Amazon acquiring a stake in Shoppers Stop, Flipkart acquiring a phone repair retail company, and Paytm Mall trying to sell their goods through physical stores. The next frontier, if the indications are to be believed, seems to be finance.
Amazon India wants to start by selling life, health and general insurance according to its filings with the Registrar of Companies, Bloomberg Quint reported. While Amazon is reportedly yet to get an approval from India's Insurance Regulatory and Development Authority, it will soon get these formalities in place. A spokesperson for Amazon confirmed that Amazon was looking to soon "serve the needs of customers around insurance." "Stay tuned in," they added.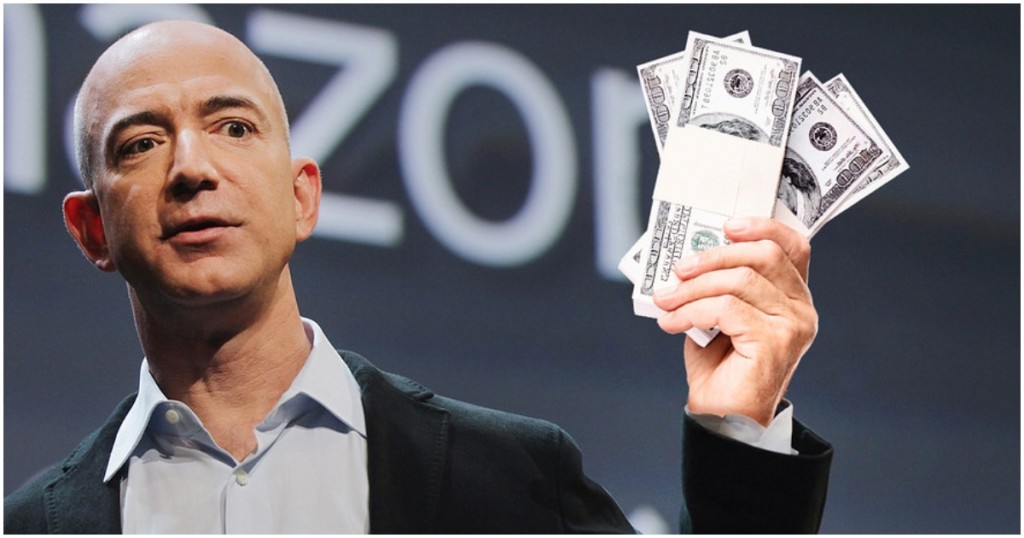 Selling insurance is a far cry from the mission of dominating the e-commerce market with which Amazon that entered India in 2013, but over the years it has slowly been making steps in the direction. Just this year, it had led a $12-million investment in digital insurance startup Acko. Its competitors are making moves towards insurance too —  Flipkart has sought approval from the regulators to sell life and general insurance, and Paytm already has a corporate agency licence.
The lending boom
Insurance isn't the only financial product which has caught the fancy of e-commerce firms. Just today, Amazon said that it was going to provide EMI services for customers without credit cards. "Our aim is to target the next 70 million customers who are deprived of credit options while shopping on Amazon, they will be significantly benefitted by these easy EMI options," said Vikas Bansal, Director of Emerging Payments at Amazon Pay. The move come right after Flipkart launched a similar scheme of its own — over the last month, Flipkart has been aggressively marketing its own EMI offers, which allow customers without credit cards to pay in installments. Google, meanwhile, has gone a step further — it recently tied up with 4 Indian banks to provide full fledged loans through Google Pay.
All these companies jumping headlong into lending doesn't seem to be a spur of the moment decision — the groundwork for these moves seems have being laid out for a while. All the way back in 2015, Amazon had led a $60 million funding round into BankBazaar, an Indian startup that helped people find the best loans and credit cards.  This year, it led a $22 million funding round digital lending firm Capital Float. In 2016, Flipkart had acquired PhonePe to build its payments arm.
It's all about the distribution
It's not surprising that all these digital firms are making a beeline towards financial products. Traditionally, most financial instruments were sold by networks of distributors — insurance agents went door to door, trying to convince people to buy insurance plans. Now apps like Amazon and Flipkart are used by millions of people on a daily basis, and can serve as an initial contact point to sell financial products. They can help cut out the middleman, and enable companies to approach customers cheaply and at scale.
More crucially, companies like Flipkart and Amazon have access to your entire purchase histories on their sites, helping them build models around whether you're likely to repay your loans or pay your EMIs on time. If you've been ordering iPhones and Bose headphones from their sites for the last few years, you're probably reasonably well off, and can pay for your next purchase; if you've only ordered Micromax phones in the past and suddenly you want to buy an iPhone on an EMI, maybe you aren't as likely to honor your payments. These purchase histories, combined with where users live, what they order, and how they pay, can help tech firms build powerful models around who should be given a loan or not.
And such models are thriving. Apart from both Amazon and Flipkart now letting customers buy items on EMIs without a credit card, Google's giving full-fledged loans, and Paytm has begun letting people buy mutual funds through Paytm Money. Until a few years ago, technology firms were thought to be disrupting traditional retail — turns out, they want to disrupt finance as well.