India's food delivery space is fairly crowded at the moment — Zomato, Swiggy, UberEats and Foodpanda are all aggressively looking to undercut each other, and hoping to grow their own market shares. But soon soon might have a new — and massive — player to contend with.
Amazon is looking to venture into the food delivery business in India, ET reports. Amazon has reportedly held preliminary talks with Ola-owned Foodpanda for a potential partnership, which could be extended into an acquisition, and also with Uber-owned Uber Eats. Amazon is looking to launch the service next year, though the timeline hasn't been decided yet.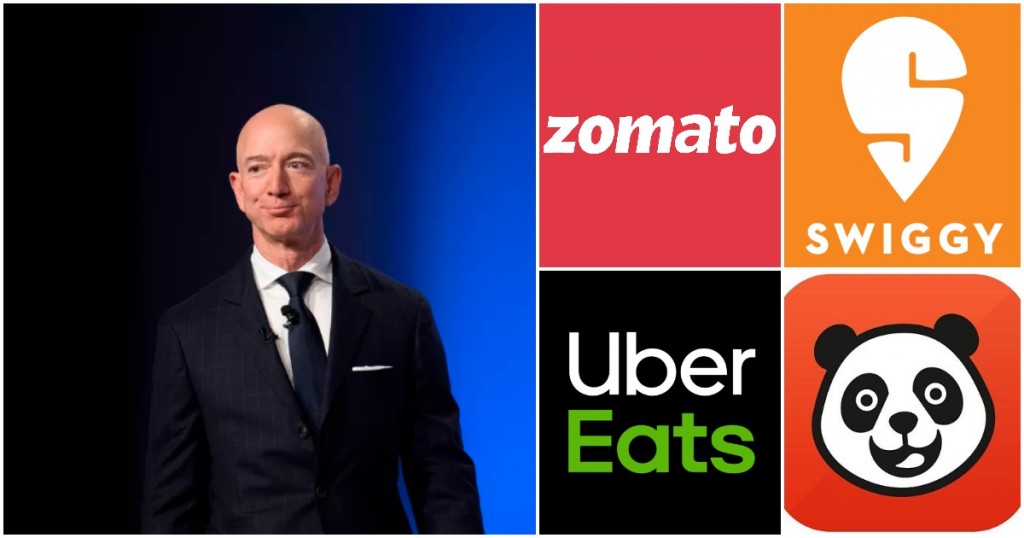 Amazon's move into food delivery doesn't appear to be only because it finds the space lucrative — it seems that it's interested because a food delivery business will complement its existing grocery delivery business. Prime Now, which is Amazon's two-hour delivery platform, is likely to be the launchpad for its food delivery operations in India. Prime Now already performs grocery deliveries, and its fleet can be better utilized if it performs food deliveries as well. "Amazon has spent some time debating whether to build food delivery from scratch or go for partnership and investments. They seem to have opted for the latter. They have held talks with both Uber and Ola for it. Prime Now cannot be sustained just on the grocery delivery as the logistics team has questioned inefficient utilisation of delivery fleet for the express delivery platform," a source said.
While it's unclear if Amazon will acquire either of these two companies, there have been rumours around the sale of both Uber Eats and Ola. Ola's Foodpanda had shuttered most of its service earlier this year and now chiefly sells food from its own cloud kitchens, while Uber Eats was in talks with Swiggy for an acquisition until discussions fell through.
India's food delivery space, though, is in some turmoil at the moment. Restaurants are revolting because they claim that deep discounts are unsustainable, and government bodies are now looking into the pricing that food delivery companies offer. At the same time, none of the food delivery companies are making any money — while they're rapidly expanding into Tier 2 and Tier 3 India, they're still making losses. As such, Amazon's arrival might hasten yet another round of discounts and offers, and more pain for the existing players. But Indian customers won't be complaining — as long as new players keep entering the food delivery space, they'll be happy to have their cake and eat it too.