Zomato's acquisition of Blinkit was thought to unlock synergies between the two companies' delivery fleets, but it appears that the companies will also integrate in a different way — backend warehousing.
Blinkit is shutting down most of its backend fulfilment warehouses to integrate its operations with Zomato, ET reports. Blinkit will merge these warehouses with Zomato's Hyperpure warehouses. Hyperpure is Zomato's delivery arm, through which it supplies raw material and ingredients to restaurants.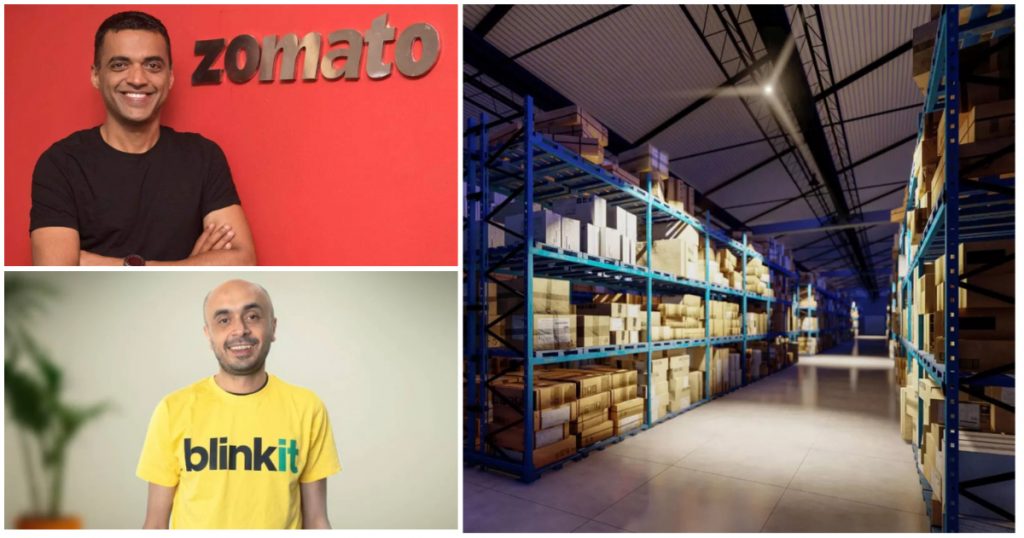 The integration process is already underway, and a number of Blinkit employees are being transferred to Zomato Hyperpure. This integration appears to have been planned well in advance — Blinkit had already started its integration with Hyperpure in Bangalore and Chennai all the way back in January The integration of Blinkit's backend warehouses with Hyperpure is also underway or complete in Mumbai, Jaipur, Hyderabad, Pune, Ahmedabad and Kolkata. "This helps reduce costs significantly for Blinkit as the joint entity can not only bring down the procurement costs due to economies of scale but also share resources like backend fleet and manpower," a source said.
These backend warehouses form the fulcrum of Blinkit's delivery operations. Each city usually one central backend warehouse, from where Blinkit transfers goods to its many dark stores dotted around cities. As goods are sold from dark stores, they are periodically refreshed with supplies from the backend warehouse. Blinkit will now use Hyperpure's warehouses to supply fresh fruits and vegetables to its dark stores, and also use these stores for dairy products going forward. Blinkit will continue to procure packaged goods separately as they aren't supplied by Hyperpure.
Zomato and Blinkit also appear to be integrating in other ways. Blinkit's app already appears to be using some of Zomato's code — Blinkit's app now has the same fun facts about grocery on loading pages as Zomato's does. Zomato and Blinkit are also likely to move together into a new office, with Zomato having leased 300,000 sq ft of office space at Emaar India's Downtown Capital tower in Gurgaon in one of the largest such deals in the country.
This should come as some good news for Zomato investors. Zomato's shares had plummeted more than 10% when the company announced its intention to acquire Blinkit, with the stock markets not being impressed with an already-loss making business tying up with a business that made even more losses. But if Zomato and Blinkit can derive some economies of scale through their combined operations, whether by sharing delivery fleets or backend warehouses, they can possibly justify their decision to join forces in the bruising world of hyperlocal deliveries.