The ed-tech winter had already affected several unicorn startups — both Vedantu and Unacademy have fired hundreds of employees in recent weeks — but now it's reached India's most valuable startup as well.
Byju's has fired 2,500 employees across its business divisions, Moneycontrol reports. These layoffs affected the parent Byju's company, and recently-acquired startups including WhiteHat Jr and Toppr. At Toppr and WhiteHat Jr, Byju's laid off both contractual and full-time employees, while it laid off employees across sales and marketing, operations, content and design teams in its core business.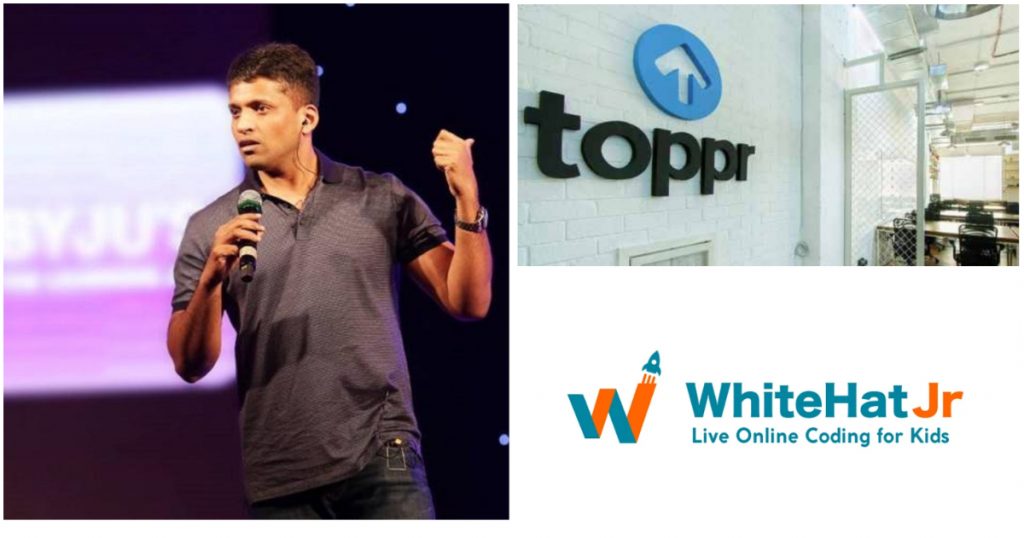 At Toppr, Byju's has reportedly fired 1,200 employees. Of these, 300-350 were permanent employees, while another 300 employees were asked to tender their resignations, or told that they wouldn't get salaries for about 1-1.5 months. Moreover, another 600 contractual employees were laid off, whose tenures were scheduled to end around October or November. Toppr now only has a 100 employees left. At WhiteHat Jr, Byju's has fired 300 employees.
Byju's, for its part, disputes these claim, claiming the layoffs impacted only about 500 employees overall. The "entire exercise involves less than 500 employees across Byju's group companies," Byju's said. However Byju's employees claimed that the number of laid off employees was at least 1,000. "I am part of the Chemistry subject matter expert. My entire team has been laid off. Toppr has promised 1 month's salary for those who resign and no salary for those who don't. Around 1,100 people have been laid off at Toppr," a Toppr employee, who did not wish to be named, told PTI.
While the real number of layoffs might be disputed, it's clear that Byju's has performed a major downsizing across its business divisions. Byju's had acquired test preparation startup Toppr in July 2021, while it had acquired controversial startup WhiteHat Jr, which taught coding to kids, in August 2020.
But things have changed since Byju's acquired these companies — both startups had been acquired during the coronavirus pandmic, which had caused a spike in usage for all ed-tech players. With students confined to their homes, many had opted to study online through the many ed-tech companies that had mushroomed. Companies too, had grown their teams, hoping that the new users would stick around for a while.
The coronavirus pandemic, however, is now ebbing away, and ed-tech companies are finding that there aren't as many takers for their products as there once were. Ed-tech unicorn Unacademy has fired more than 1,000 employees over the last few months, while fellow ed-tech unicorn Vedantu has fired 424. Some ed-tech companies, like Lido Learning, have shut down entirely.
Now Byju's — which at a valuation of $22 billion is India's most valuable startup — has gone ahead and laid off large numbers of employees. This would ring alarm bells for India's ed-tech space — if the largest ed-tech player is having to lay off employees, smaller ed-tech companies must be finding it even harder to cope. But Byju's is also India's most valuable startup, it laying off thousands of employees indicates the kind of stress that India's startup space is currently labouring under.