There's been a change in the pecking order at the top of India's startup pile.
Ed-tech company Byju's has displaced Paytm to become India's most valuable startup. Byju's has announced a new $350 million investment from UBS Group, Zoom founder Eric Yuan, Blackstone and others, which values the company at $16.5 billion. This helps it pip Paytm to the top spot, which was last raised funds at a $16 billion valuation in 2019.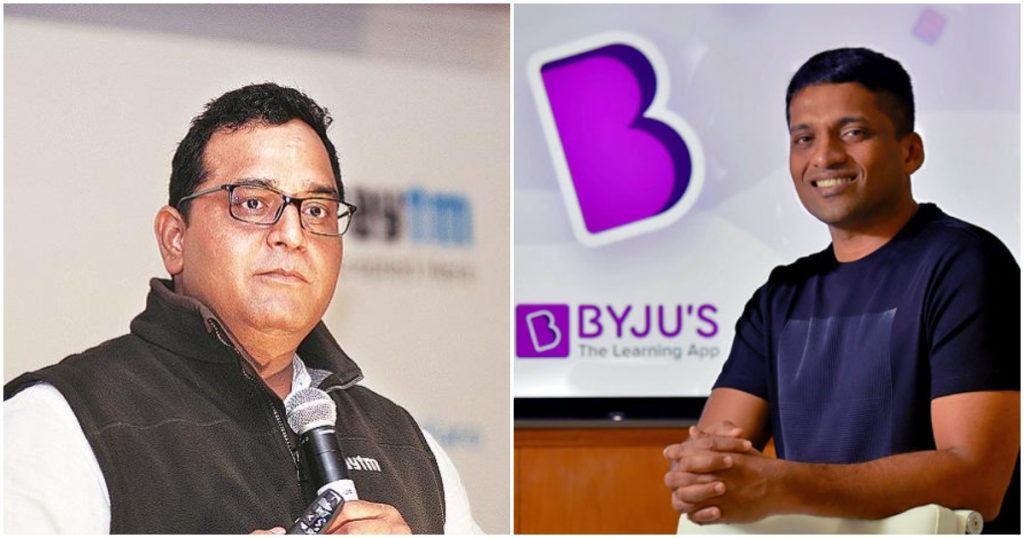 Flipkart had been India's most valuable startup till May 2018, when it had been acquired by Walmart at a valuation of $21 billion. Since then, Paytm had been India's most valuable startup. In November 2019, Paytm had touched a valuation of $16 billion.
But Byju's has been on a tear over the last few years. The startup had become a unicorn with a valuation of $1 billion in 2018, and has managed to grow its valuation nearly 16 times in the next three years. Along the way, the company has become profitable, and acquired several startups, including the controversial WhiteHat Jr, and coaching institute Akash. The coronavirus pandemic has helped too, giving the entire online education sector a fillip that it could've scarcely have had otherwise. Today Byju's straddles the entire education space, and has become the pre-eminent ed-tech startup in India.
Paytm, on the other hand, has seen its growth slow over the last few years. When the demonetization exercise had happened in 2016, Paytm had capitalized, and its wallet had become the premier choice for online transactions in India. The introduction of UPI took some sheen off Paytm's payment services, and companies like Google and PhonePe were quickly able to build payments services of their own on the platform. The pandemic had been a positive for Byju's, but hasn't quite had the same impact for Paytm, with some of its services, such as movie ticketing, being adversely impacted by the lockdowns.
But Paytm's valuation could zoom by Diwali — the company plans an ambitious $3 billion IPO that will value it at an astonishing $30 billion. It remains to be seen if Paytm will manage a $30 billion valuation in its IPO, but its IPO, if it does happen, will mean that it will no longer remain a startup, and the crown of India's most valuable startup will automatically pass to Byju's. With the third-placed startup, Oyo Rooms, a long way away at a valuation of $11 billion, and being currently battered by the second wave of the pandemic, it's likely that Byju's will keep the tag of India's most valuable startup for the foreseeable future.