The days of the no-conditions, no-questions-asked one plus one on food and two plus two on drinks might be numbered.
Zomato Gold, which is perhaps India's most popular restaurant loyalty program, could see some changes in its terms and conditions after restaurants in Gurgaon pulled out of it, Zomato CEO Deepinder Goyal has hinted. "We are committed to work with the industry and make modifications to Zomato Gold which will result in a win win situation for restaurants and consumers. Just like last year, when we changed some rules around Gold after hearing about the concerns of the restaurant community," Goyal tweeted. The tweet was in response to 300 restaurants in Gurgaon pulling out of Zomato Gold, claiming that its offers were financially unsustainable.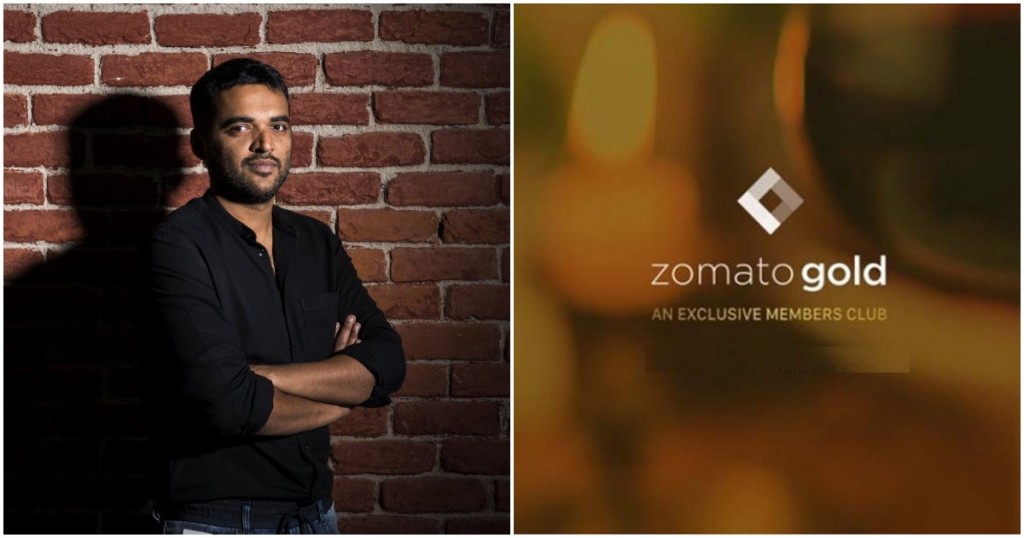 Zomato Gold had been launched in 2017, and had revolutionized eating out in India — by offering one free dish with one free dish and two free drinks with two free drinks for a nominal annual fee, it had incentived Indians to eat out more than ever before. Zomato Gold now has over 10 lakh subscribers, who're regularly availing of discounts while eating out. But while the offers have led to increased footfalls at restaurants, Zomato says they have also attracted people who might not be good for the long-term sustainability of the platform.
"We understand that bargain hunters have also joined Zomato Gold and they are hurting some segments of the restaurant industry very badly," Goyal said. It was unclear what Goyal meant by "bargain hunters" — anyone who pays money upfront to subscribe to a loyalty program that offers discounts is, by definition, a bargain hunter, but Zomato believes that some segment of people are somehow misusing Zomato Gold. "Somewhere, we have made mistakes and things haven't gone as planned. This is a wake up call that we need to do 100x more for our restaurant partners than we have done before," Goyal said, responding to the concerns of the restaurant community.
But he didn't lay all the blame on customers — he hinted that restaurant prices in India left room for enough margins to be offering discounts. "I would also want to urge the restaurant industry to proactively look for ways to reduce operating costs, so that eating out becomes more affordable for consumers – our only objective here is to drive the growth of the restaurant industry. Take a look at this data – the avg price of a delivery order in India is just about the same as that of China. However, per capita income in China is 4.5x as that of India. It's important we bring down prices to find sustainable growth in the food sector in our country," he added.
The Gurgaon strike, though, appears to have made Zomato sit up and take notice. "I am sad that young entrepreneurs (much like me) in the restaurant industry are feeling the pressure to such an extent that they had to launch such a campaign. In the interest of consumers, we request restaurant owners, to stop the logout campaign, and have a collaborative discussion with internet aggregators for finding a sustainable way forward," he said. It's unclear when an agreement will be reached, but from the indications given by its CEO, Zomato Gold might becomes less attractive for its million-plus subscribers in the days to come.