Curefit's many customers may or may not be feeling fitter after joining one of the company's many health programs, but its own balance sheet is currently suffused with a healthy glow.
CureFit has raised an additional $120 million (Rs. 800 crore) in its Series C funding. The latest round was led by IDG Ventures, Accel Partners and Kalaari Capital, and saw participation from Chirate Ventures and OakTreee Capital. The latest funding round brings up CureFit's overall fundraise to $170 million (Rs. 1,150 crore).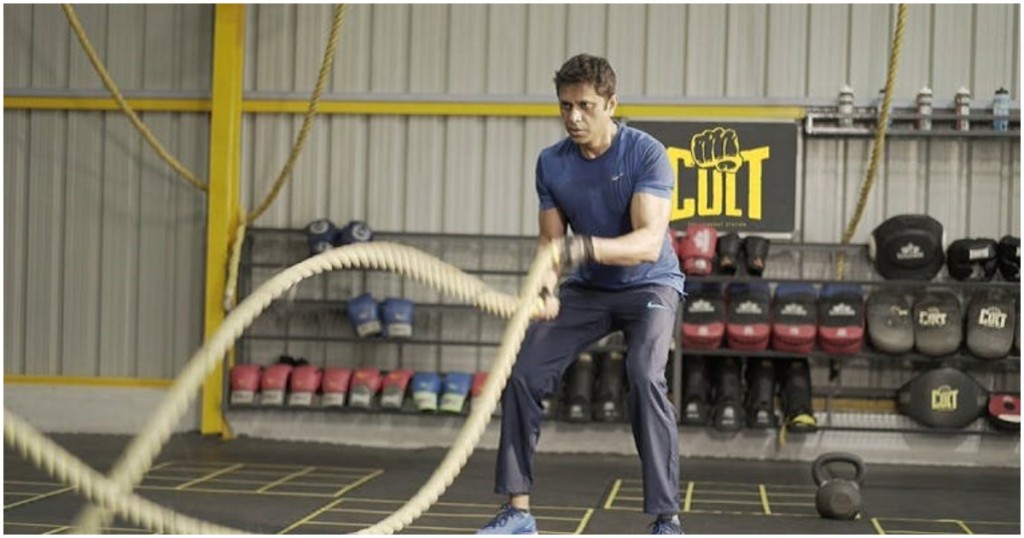 If you're clued in to India's startup ecosystem, and especially if you're living in Bangalore, it would hard to have not heard of CureFit. The company has been aggressively promoting its many offerings since it was launched in 2016, and now offers products under 4 distinct health and fitness brands — Cult.Fit, which runs gyms, Eat.Fit, which provides healthy subscription meals, Mind.Fit, which runs yoga and meditation sessions, and its primary care arm, Care.Fit. 
CureFit's moved fast since its launch in Bangalore. In 2017, it acquired three startups: The Tribe Fitness club, which offered trainings in CrossFit, Zumba, and yoga; Kristy's Kitchen, a food-delivery startup that specialized in premium meals; and yoga startup a1000Yoga which had been running since 2011. This year, it's acquired Fitness First India, a chain of health clubs. These acquisitions have not only allowed CureFit to quickly jump-start its operations across several different health verticals, but allowed it to bring disparate health services under a single umbrella brand. Cure.fit now has over 75 Cult and Mind centers, and Eat.Fit is reportedly serving 10,000 meals a day.
The company has brought along some star power for its promotions as well — Hrithik Roshan is both a brand ambassador and an investor in CureFit, having inked a Rs. 100 crore deal with the company last year. Eat.fit, its healthy food brand, even offers a diet plan that's customized by Roshan. Other celebrities, including Milind Soman and Tiger Shroff, are also associated with the company for fitness projects. With its aggressive marketing, and its star-studded promotional lineup, CureFit is looking to quickly become the healthy brand of choice for urban Indians.
CureFit can afford to think big. Its founders are Ankit Nagori and Mukesh Bansal, who'd both quit Flipkart in unison in 2016 to start the company. Nagori was Flipkart's Chief Business Officer when he'd quit, and Mukesh Bansal had joined Flipkart after his startup, Myntra, was acquired by the company. As such, both founders already have successful startup experience under their belts, and have thus been able to raise large amounts of funding to build their company. 
"Health is over $100 billion category in India and is ready for new tech driven approach for much better consumer experience," Mukesh Bansal said about CureFit's latest funding. "With very high health awareness and rapid technology adoption among consumers, Cure.fit has a unique opportunity to become the go-to 
destination for all health needs for India," he added. CureFit says it will use the fresh funds to venture into technology by providing "AI-driven health planning", and even create its own fitness devices. Not just content with Indian metros, the company says it'll expand to newer metros like South East Asia in the next 12-15 months. It also plans to open its own Eat.Fit stores in Bangalore over the next few months.
CureFit is expanding quickly, but it is also burning money in the process. In 2016-2017, CureFit had annual revenues of Rs. 3 crore, while expenses were Rs. 21 crore, meaning the company lost six times the money it earned. But Ankit Nagori says the company's looking to scale profitably from here on. "With NPS of 65, we are among the highest rated consumer offerings in India. We have cracked the model to scale profitably with our robust unit economics," he said.