In the fast, hurried metropolis of Bangalore, time can be the most precious resource one has.  This cafe has literally set the store by it. At the Dialogues cafe in Koramangla, Bangalore, you don't pay for the food you eat – you just pay for the time you spend there.
On a busy workday, against the cloudy skies, we decided to give it a try and instead of ordering the lunch from the myriad food startups around, walked up to the cafe.
Located amidst the hustle bustle of the 100 feet road Koramangla, the Dialogues Cafe is perched atop a newly constructed building. Once inside, the spacious cafe runs across 2 floors and is decorated as well as any other new-age cafe worth its weight in cappuccino, complete with bean bags, cane furniture and tons of greenery. There is a glass walled room, with a wall lined up with books, and a bay window to lend it the 'quaint reading corner' feel. Elsewhere, there are many different seating arrangements. A board room is thrown in for good measure. The little kitchen has a bar-like setting, where the chalkboard announces the menu for the day.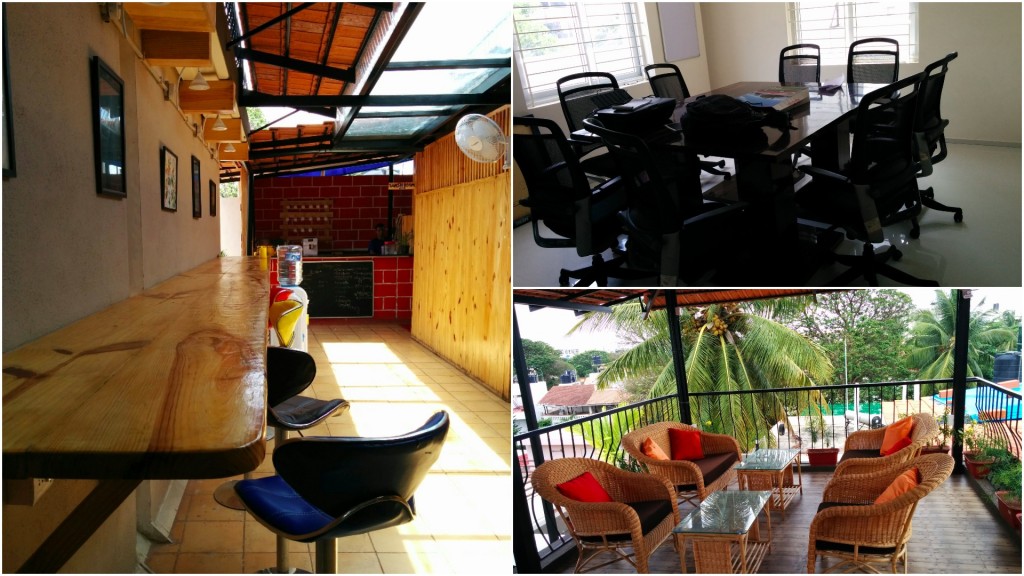 "Dialogues is a social space in Koramangala with the innovative model where we unite the dreamers, entrepreneurs, artists, book lovers, cultured people at a pricing concept rarely heard before. Customers just pay for the time and they consume everything for free. The free offerings at Dialogues include high speed wifi, large spread of beverages and snacks.", describe the founders.
Even though the cafe is relatively new, it's already seeing a lot of curious people, thronging the place for a quick bite, a report, or just to work on their laptops or curl up with a book in a quiet corner. The convenient location flanked by shops, offices, and above all, many startups helps. Offices of startups like Zipgo, Travelyaari, Ola, Instamojo, Grabhouse, Razorpay, Lookup and many more are located within a couple of kilometres away. Uber already has conducted an informal meetup here.
"We had been on the lookout for a space for sometime, but finally zeroed in on this one. When we told about the concept to the owner of the place, he was sold immediately.", says Ankit, one of the founders.
Being located in the heart of the Startup Hub in Koramangla, Dialogues is looking poised to double up as a co-working space with its reasonable weekly and monthly passes. For Rs. 3400 for a week, and Rs. 6900 for a month, subscribers can use the place for as long, and avail themselves to the Wifi and the food, at no extra charge.
"That's a way better deal than the 10k we pay for our boring co-working space", my companion remarks on being shown the brochure for subscriptions.
Conceptualised and started by 29 year old engineers, Ankit Gupta and Saurabh Priya who have worked in companies like Cisco and BHP Billton, Dialogues is perhaps one of the rare cafes whose founders possess no known experience in the hospitality and food sector. So, it's fair that they decided to start a cafe, which works on a unique concept, rather than food alone.
The Dialogues menu offers a basic cafe fare like coffee, chai, some non alcoholic beverages, and sandwiches and burgers as of now. The food options get changed twice in a day, for breakfast and then for dinner.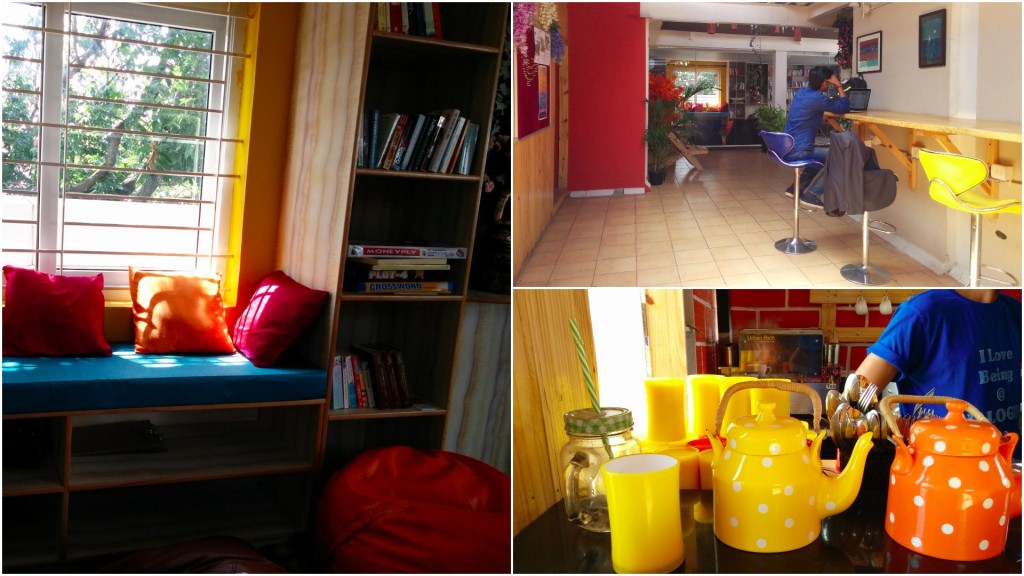 The founders are also opening up the space as a potential venue for performances, music gigs, and office events. In a heartening move, they recently had a bunch of underprivileged children from a nearby school, visit and spend time at the cafe. "The place is always open for them, and for free", says Ankit.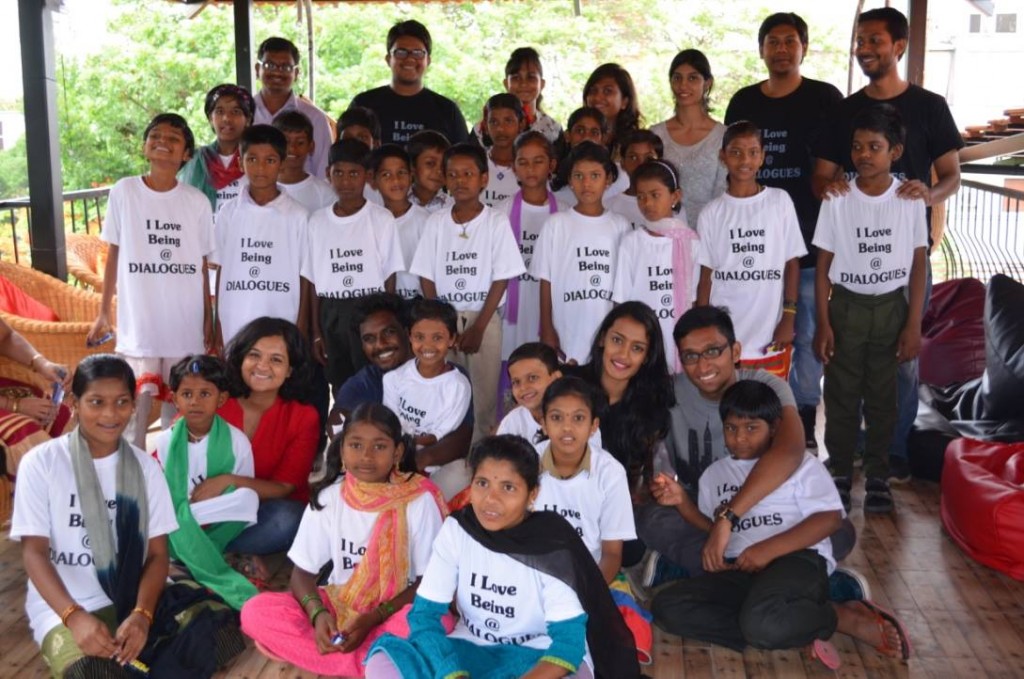 In a city that's rightfully called the startup capital of India, and in an area that's called the Silicon Valley of Bangalore, Dialogues cafe, with its unique approach, and its brilliant setting, just may be another success story in India's thriving startup scene.