The coronavirus pandemic has been particularly hard on travel firms, and as the second wave of the virus has hit, a venerable old name in the space has bowed out.
Flipkart has announced that it has acquired 100% of travel portal Cleartrip. While this hasn't been confirmed by either company, the deal is estimated to be at a value of $40 million (Rs. 300 crore) in a mixture of cash and equity. Cleartrip was founded all the way back in 2006, and will continue to operate as a separate brand after the acquisition.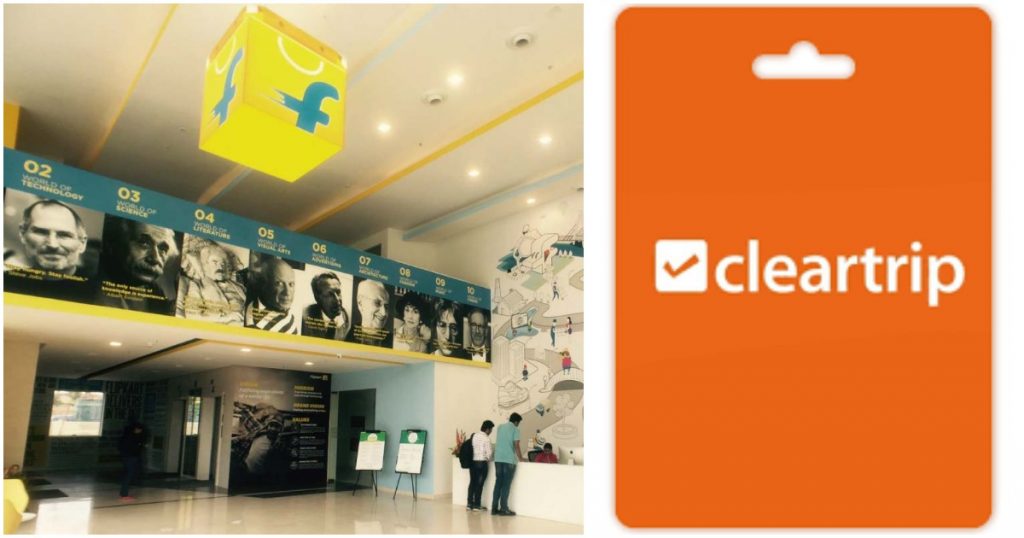 "The Flipkart Group is committed to transforming customer experiences through digital commerce," said Flipkart Group CEO Kalyan Krishnamurthy. "Cleartrip is synonymous with travel for many customers, and as we diversify and look at new areas of growth, this investment will help strengthen our wide range of offerings for customers. We welcome the Cleartrip team with their deep industry knowledge and technology capabilities to the Flipkart Group and look forward to providing deeper value and travel experiences for customers together," he added.
Cleartrip CEO and co-founder Stuart Crighton said that their team was delighted to be a part of the Flipkart family. "Cleartrip has been a pioneer in capitalising on technology to simplify the travel experience for our customers. This product-driven focus has enabled us to become the preferred travel partner of choice for consumers in a wide range of markets in the region. We are delighted to be part of the Flipkart family and are excited about the positive impact this collaboration can have for our customers and the travel industry in general," he said.
This isn't quite the outcome that Cleartrip would've hoped for. Through its lifetime, it had raised $70 million, so an acquisition at around $40 million would have meant a haircut for most of its investors. The $40 million acquisition price is also a fraction of the $300 million valuation that Cleartip had last raised funds at in 2016.
Cleartrip had been one of the pioneers of the online travel bookings vertical in India. It had always been known for its clean and slick user interface, and was popular among the startup and tech community for its ease-of-use. But it had had to contend with newer players in the market, including EaseMyTrip, and the consolidation of older players, such as the merger of MakeMyTrip and GoIbibo. It appears that the coronavirus pandemic was the final blow, and made the firm join hands with Flipkart in a distress sale.
Flipkart will likely use Cleartrip to build on its own travel vertical. Since 2018, Flipkart has been offering air tickets on its platform, but doesn't seem to have seen much traction. By acquiring a dedicated travel player, Flipkart will likely be able to grow and develop its own offerings. Other e-commerce players are already in the fray — Amazon has already been offering flight bookings on its platform since 2019. And having two large US-based behemoths in the e-commerce space in Walmart and Amazon means that small vertical-specific local brands like Cleartrip will find it more useful to simply join hands than slug it out and compete.