In 2015, Flipkart had dazzled the world with a spanking new office. It was a symbol that the fledgling startup had finally arrived. Flipkart's office was world class – it was housed in a shiny black building, had stunning interiors, and even boasted of a large, interactive map that showed where sales were happening in real time. It was a time when money was in easy supply, and Flipkart, fresh off its $15 billion valuation, was riding high.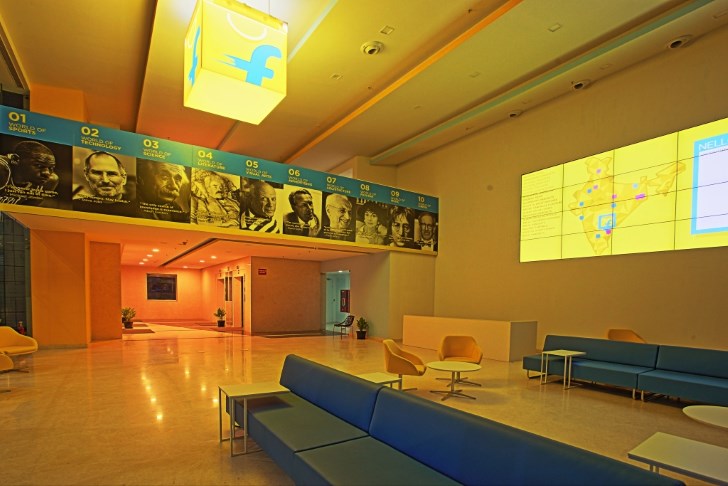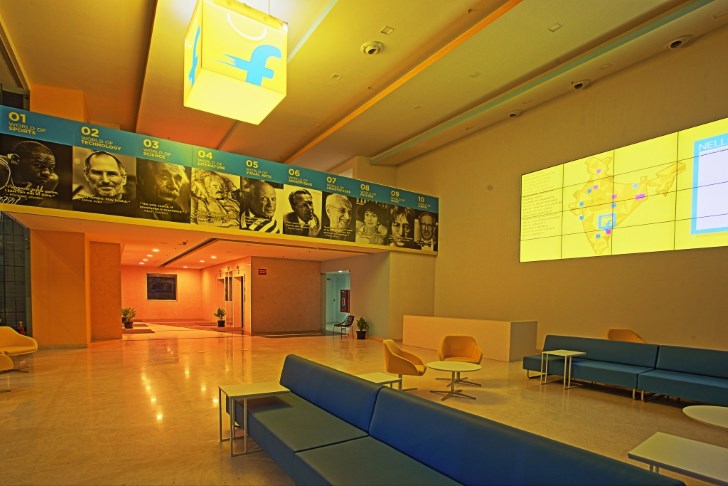 Cut to 2016, and things are starkly different. Flipkart's cut back on its growth plans, and has decided not to take up 40% of the office space in its new campus in Embassy tech village in Bangalore. The company, which is undergoing a restructuring drive, will now take 1.2 million sq ft office space in the new campus as opposed to the earlier plan of occupying 2 million sq ft in two phases.
And it'll also rationalize the spending on office space it does take up. "Flipkart does not want to spend too much on real estate now. The company has reduced the fitout cost to Rs 1,500 per sq ft from Rs 2,400 per sq ft," a source told Economic Times.
The decision to cut back on office space probably ties in with Flipkart's moves in trimming in workforce. In September this year, Flipkart had let go of as many as 1000 people citing performing reasons. It had also delayed the joining dates of its new graduates from premier colleges, leading to much consternation among the student community.  
Flipkart's focus on greater efficiency has probably been necessitated by the moves made by Amazon, which seems to have an almost limitless supply of money to burn, and is fast eating into Flipkart's marketshare. Flipkart growth projections in 2014 had probably not factored in Amazon's quick rise. Amazon has forced Flipkart to continue providing discounts, and has prevented it from becoming the sole market leader in Indian e-commerce. Had Flipkart been the market leader by now, it could've had greater flexibility over price, and could've tried to start making profits, but Amazon's presence has ensured that the bruising period of acquiring consumers has dragged on for longer than Flipkart would've liked.
Saving money by rationalizing on office space, thus, does seem to be the smart way to go about things. Things aren't quite the same as in 2015 – most investors agree that Flipkart is not worth the $15 billion it was then, and Amazon's a much bigger force than before. Flipkart's doing well to respond to the circumstances. When things are hard, it's often smarter to lie low and live to fight another day.