Even after it has ceased to be a startup, Flipkart seems to be still enjoying startup-like growth.
Flipkart has raised $3.6 billion at an astonishing valuation of $37.6 billion (Rs. 2.77 lakh crore). The funding was led by GIC, Canada Pension Plan Investment Board (CPP Investments), SoftBank Vision Fund 2 and Walmart, along with investments from sovereign funds including, Tencent, Tiger Global and others. The fundraise has smashed several records — $3.6 billion is the highest ever fundraise in India's startup ecosystem, and a $37.6 valuation is also the highest attained by any single company.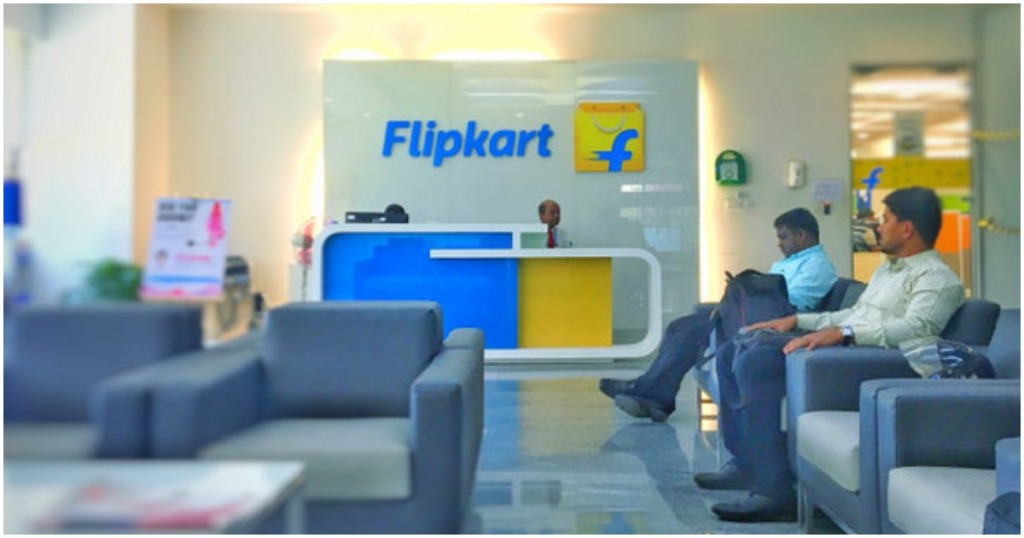 "At Flipkart, we are committed to transforming the consumer internet ecosystem in India and providing consumers access and value. This investment by leading global investors reflects the promise of digital commerce in India and their belief in Flipkart's capabilities to maximise this potential for all stakeholders," said Kalyan Krishnamurthy, Chief Executive Officer at Flipkart Group, in a statement. "As we serve our consumers, we will focus on accelerating growth for millions of small and medium Indian businesses, including kiranas. We will continue to invest in new categories and leverage made-in-India technology to transform consumer experiences and develop a world-class supply chain."
The latest fundraise shows how Flipkart has maintained its growth trajectory, even after being acquired by a global giant. In May 2018, Flipkart had been acquired by Walmart at a valuation of $21 billion. But Flipkart's valuation has zoomed since then — in July 2020, two years after the acquisition, Flipkart had been valued at $24.2 billion. A year later, Flipkart is valued at $37.6 billion, which means that its valuation has risen by 79 percent since being acquired by Walmart.
In fact Flipkart is now so big it's among the 15 most valuable companies in India. Among listed companies, Flipkart's $37.6 billion valuation would put it at the number 14 spot. The top spot is held by Reliance which has a valuation of $187 billion, followed by TCS at $158 billion and HDFC Bank at $135 billion. Flipkart is now valued more than companies like HCL, ITC, and Maruti Suzuki.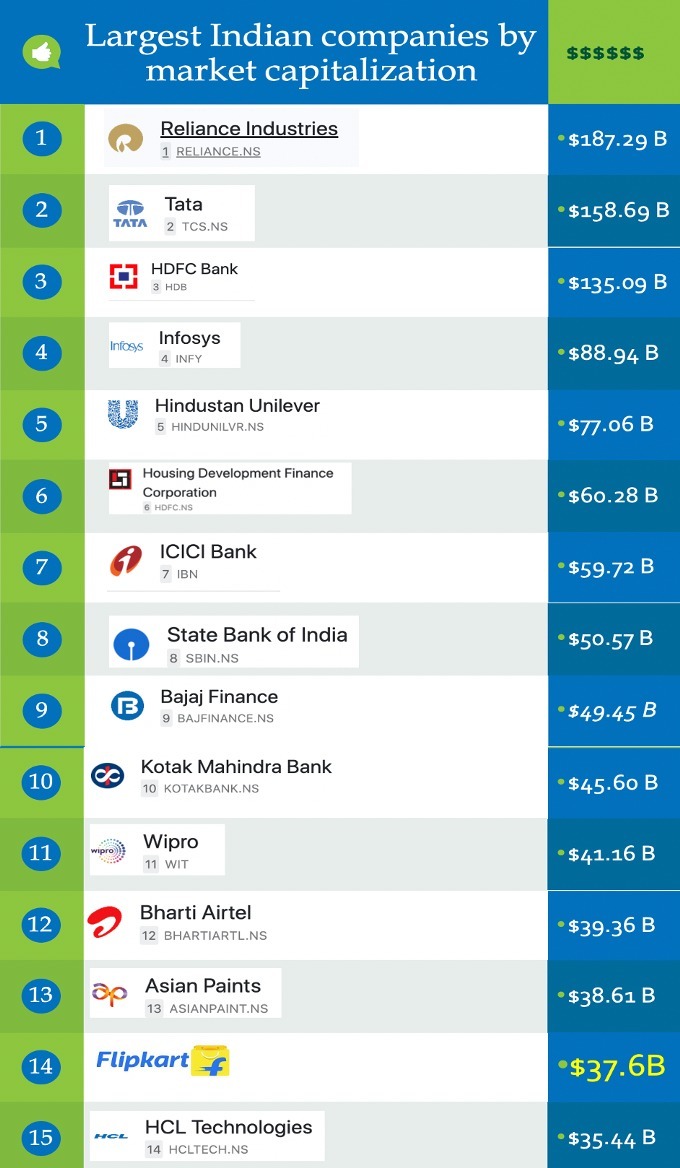 Flipkart's record $37.6 billion valuation is probably a sign of the times — all manner of Indian startups have seen their valuations zoom this year, and as many as 16 new startups have touched the $1 billion valuation mark. But a $37.6 billion valuation for Flipkart will probably send ripples not only through India's startup ecosystem, but through the IPO markets as well — with peers like Paytm and Zomato set to go public, Flipkart's record valuation could possibly raise valuations of these IPO hopefuls as well.