Flipkart might soon take the biggest step in its much-publicized online-to-offline strategy.
Flipkart is in talks to acquire Bangalore-based grocery chain Namdhari's Fresh, CNBC TV 18 has reported. Namdhari's Fresh was founded in 2000, and operates 30 stores in Bangalore. Apart from its retail business, the company also exports agricultural produce to Europe, Asia and the Middle East, and handles more than a thousand tons of fruits and vegetables per year.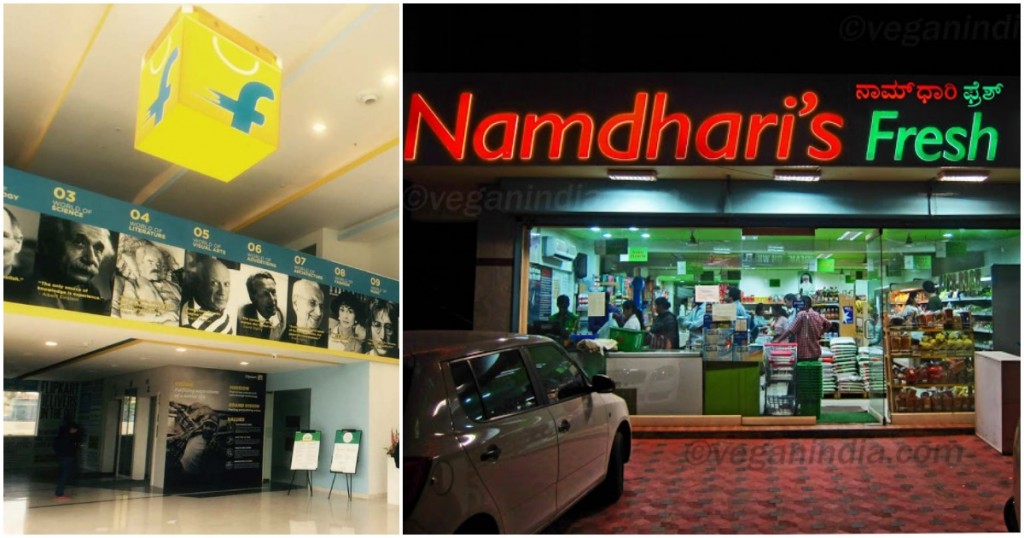 The acquisition of Namdhari's Fresh will give a boost to Flipkart's long-cherished aim of running a successful grocery delivery business. In 2015, Flipkart had launched Nearby, its online grocery delivery service, but had soon discontinued it as it failed to generate significant market share, or make much money.  In 2017, Flipkart had taken another stab at the space, this time launching Flipkart Supermart in Bangalore, and promoting its service with generous offers and discounts. If the acquisition of Namdhari's Fresh goes through, Flipkart would control a sizable offline grocery retail operation, it will help its online grocery delivery efforts as well, both in terms of inventory and deliveries.
It's a strategy that arch-rival Amazon seems to be employing as well through a slew of offline retail investments. In 2017, Amazon had acquired a 5% stake in Shoppers Stop for Rs. 180 crore. Last year, it had bought Aditya Birla-owned supermarket chain More for Rs. 4200 crore. There were also talks that it might buy a stake in Kishore Biyani's Future Group. 
The deal is also significant for another reason — Flipkart's now owned by Walmart, which runs a large logistics operation in the grocery space in the US. By owning Namdhari's Fresh in India, Walmart will get a toehold in the Indian market, and also be able to apply its expertise for its India operations.
But it's not surprising that Flipkart is looking to acquire a retail grocery player. The consensus among e-commerce companies now seems to be that the strategy that'll deliver the most returns in an omni-channel strategy, which will have a mix of online and offline operations. Apart from Amazon's many offline acquisitions, Paytm Mall has also been moving offline, with tie ups with physical stores that stock shoes, and companies like Lenskart, Pepperfry and Urban Ladder also have large offline operations. On the other hand, offline players are moving online — Future Retail now has an app to deliver groceries, and Reliance Retail is readying for a grand e-commerce launch later this year. Flipkart had already taken the first steps towards an omnichannel strategy through its acquisition of offline phone repair company F1 Info Solutions last year — with Namdhari's Fresh, it will only double down on its O2O strategy.