Sachin Bansal might have made his name in e-commerce, but he isn't being averse to trying out different roles in his post-Flipkart days.
Ujjivan Small Finance Bank has appointed Flipkart co-founder Sachin Bansal as an independent director. Bansal will join the board of the bank on the 1st of June, and reportedly use his Flipkart experience to help the bank turn into a mass-market bank. Ujjivan Financial Services Limited started operations as a NBFC in 2005, and had received the status of a scheduled bank in 2017.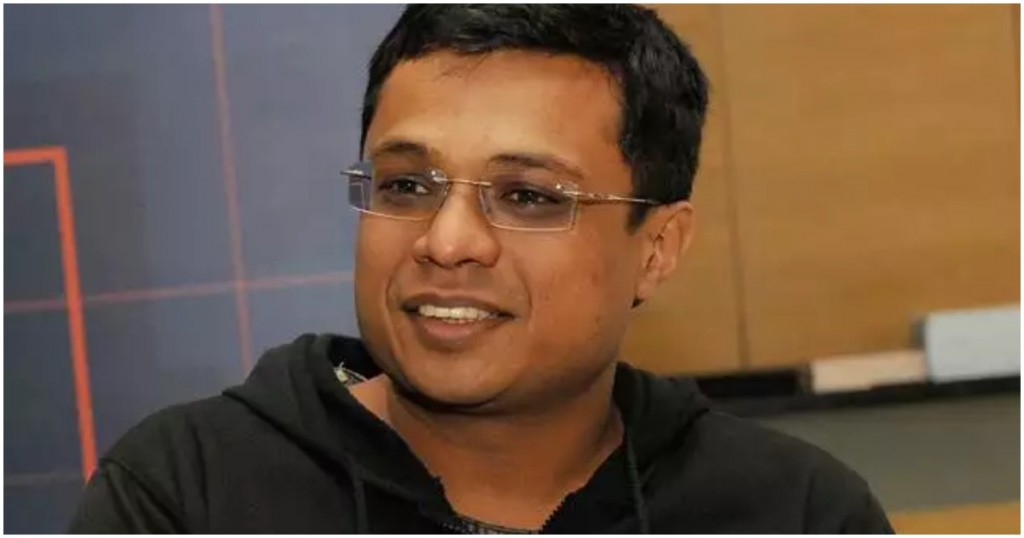 "(Sachin Bansal) is an iconic leader in the e-commerce space with phenomenal technological acumen and foresight," said Ujjivan Small Finance Bank Managing Director Samit Ghosh. "His guidance & direction will be very valuable in achieving Ujjivan Bank's mission of creating a state-of-the-art mass market bank," he added. "We are trying to change the mindset of our leadership as we are aiming to scale-up business with use of technology."
Technology is something that Bansal understands — he'd brought about India's second startup revolution when he'd founded Flipkart in 2007. Over the next decade, Flipkart had grown into India's largest e-commerce company, and had been eventually sold to Walmart at a valuation of $21 billion. In the process, Sachin Bansal and his cofounder Binny Bansal had both turned billionaires.
Immediately after the Walmart sale had happened, Bansal had said that he'd spend time playing video games, brushing up on his coding skills, and taking long walks in the park. He seems to have over that phase though — in the last few months, Bansal has launched a series of initiatives to deploy his newly-minted fortune. Late last year, he'd announced a company called BAC Ventures, which would invest in early-stage startups. He's taken some big personal bets too — he's invested $100 million (Rs. 650 crore) in Ola in his personal capacity, and recently backed electric scooter startup Ather Energy with $32 million (Rs. 224 crore). 
His appointment as the director of a small finance bank, though, is different from his other moves, which have confined him within the startup ecosystem that he's already familiar with. Through his stint at Ujjivan, Bansal will get an insider's view into how the traditional lending industry in India really works, and gain perspective on the intricacies of the space. It's no secret that he himself has been eyeing the fintech industry for his second innings — it was reported in February that he was in talks with experts to launch his own venture in the space. He had also met with a few executives at the Reserve Bank of India to figure out the regulatory needs to be eligible to start a bank. While Bansal doesn't appear to be starting his own bank just yet, he appointment as an independent director at Ujjivan Small Finance Bank indicates that after upending India's commerce industry with Flipkart, Bansal might be looking to upend India's financial services industry next.