India's startups are not only queuing up to go public on India's stock markets — they're also making waves abroad.
SaaS company Freshworks is set to go public in the US stock markets at a valuation of around $10 billion. The company expects to raise $969 million after listing on the NASDAQ at a range of $32-34 per share. At this valuation, Freshworks will comfortably become the most valuable SaaS startup to emerge out of India, ahead of Postman which had recently raised funds at a $5.6 billion valuation.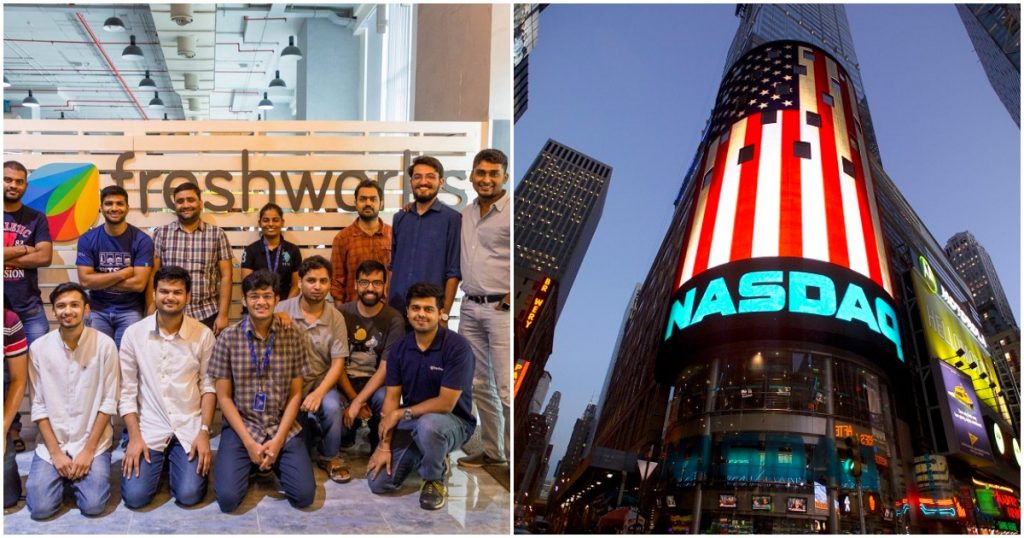 It's no surprise that Freshworks has ended up where it has — in many ways, it was the flagbearer of India's SaaS revolution. Freshworks was founded as Freshdesk all the way back in 2010 in Chennai, after founder Girish Mathrabootham had had a bad experience while dealing with customer care representatives over a broken TV set. Along with Shan Krishnasamy, he'd created a software, Freshdesk, which helped companies better manage their customer interactions.
The company had raised money from prominent investors, including Tiger Global, and by 2013, had amassed over 10,000 paying customers which used its SaaS solution to interact with their customers. The company had ruffled some big feathers as well, feuding with international giant Zendesk, which had accused it of being a rip-off of its product. In response, Freshdesk had created a whole website called ripoffornot, which compared the two products.
But Freshdesk's international ambitions were just getting started — it opened a US office in 2014, and UK and Australia offices in 2015. It acquired several Indian companies along the way, and launched more products to help companies manage their customers. In 2017, the company changed its name to Freshworks to accommodate its growing portfolio — Freshdesk had just been a software product, but it ran several others by then, including Freshsales, Freshchat and Freshcaller. Freshworks has also reportedly chosen Oracle Fusion Supply Chain Management (SCM) to streamline its supply chain processes ahead of the IPO. Freshworks had became a unicorn in 2018, attaining a $1 billion valuation 8 years after being founded.
Freshworks has grown considerably since then — it today records $300 million (Rs. 2100 crore) in annual recurring revenue. Its net loss has shrunk to $9.8 million from $57 million a year ago. Freshworks has over 52,500 customers and 4,300 employees, and its products are used by 50,000 companies in 120 countries, including by high-profile names such as Delivery Hero SE, Vice Media and Swedish payments firm Klarna.
Freshworks is now going to list on the NASDAQ, and joins the handful of other Indian firms like MakeMyTrip, Infosys, Yatra and others that listed on US bourses. In doing so, it'll become the highest-valued SaaS startup from India with a near $10 billion valuation. Freshworks, in many ways, had paved the way for many successful SaaS startups from India — its listing on the US stock markets could cause a similar beeline for Indian SaaS companies to go public as well.