There might be controversy about the legality of online gaming in India — Karnataka has approached the Supreme Court seeking the ban of such apps – but that doesn't seem to have stopped investors from pouring money into the space.
Online gaming startup Games24x7 has become India's latest unicorn after raising $75 million in a new funding round. The round, which was led by Malabar Investment and saw participation from existing investors Tiger Global and Raine Group, valued Games24x7 at $2.5 billion. This makes Games24x7 India's latest entrant into the unicorn club, and the 14th startup to become a unicorn this year. India had produced a record 43 unicorns in 2021.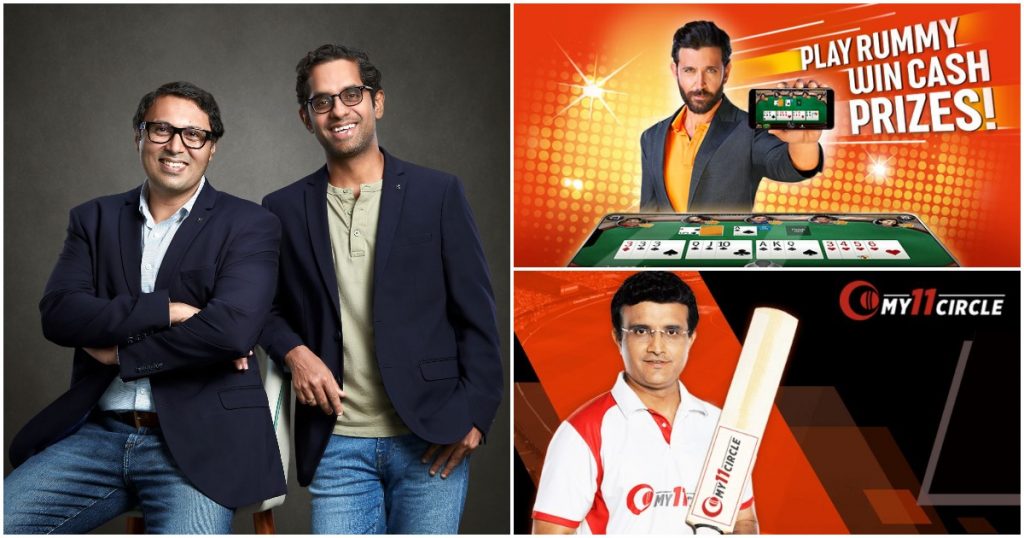 "We are extremely happy to partner with Malabar Investment and to see Tiger Global and Raine Group continue to repose their faith in us. This investment is a testimony not only to Games24x7's performance but also to India's immense potential as an online skill gaming market," said Games24x7 co-founder Trivikraman Thampy. The startup would continue to "innovate, introduce new games, and contribute toward India's onward march as a global tech power," said the other Games24x7 co-founder Bhavin Pandya.
Games24x7 had been founded all the way back in 2006 by Bhavin Pandya and Trivikraman Thampy. There was little in their backgrounds to suggest that the duo would start an online gaming company — Thampy had completed his PhD in Economics from New York University, and Pandya had an MA in Economics from the same university. But instead of predicting macroeconomic trends or forecasting GDPs, the duo chose to focus on real-money games. Games24x7 says it leverages "science" to deliver immersive game playing experiences. "We define our core philosophy as the Science of Gaming which is a combination of creativity, rigorous analytics and data science: all riding on the back of a robust engineering framework," the company says.
Games24X7 now runs a series of online gaming brands. These include those that span skill games like RummyCircle and My11Circle, and those that focus on casual games, like Ultimate Games. Like other players in the space, Games24x7 gets some big-name celebrity endorsements for its brands — Bollywood star Hrithik Roshan is the face of RummyCircle, while former Indian cricket captain Sourav Ganguly endorses My11Circle. My11Circle is also the jersey sponsor of brand-new IPL team Lucknow Super Giants.
Online gaming is serious businesses these days — Games24x7 says it now has more than 100 million users. The company is headquartered in Mumbai, and has offices in Bengaluru, New Delhi, Miami and Philadelphia. Games24x7 has become the third online gaming startup from India to enter the unicorn club after Dream11, which was last valued at $8 billion, and MPL, which now has a valuation of $2.3 billion.
But even as the online gaming space keeps minting unicorns, there could be dark clouds gathering on the horizon. Several Indian states including Andhra Pradesh, Telangana, Tamil Nadu and Kerala have either banned or are mulling bans over real-money games in the past year. The harshest action had been taken by Karnataka, which had not only banned online fantasy games, but had also registered an FIR against Dream11's founders. After its decision had been struck down by the High Court, the state has now approached the Supreme Court to reinstate the ban.
Online gaming companies, though, seem to be mushrooming. Their ads are all over television and popular tournaments like the IPL, and they seem to be amassing plenty of users. It also helps that online gaming companies also find it relatively easy to make money — Dream11 is already profitable, having registered a profit of Rs. 180 crore last year. The future of the space might hinge on how regulators and courts view online games in the years to come, but online gaming founders and investors are, for the moment, feeling lucky.