Until a few years ago, there didn't even exist any space startups in India. But as the government has liberalized the sector and opened it up for private players, the biggest companies in the world are coming onboard.
Google has led a $36 milion (Rs. 300 crore) funding round in Indian space startup Pixxel. The Series B funding round saw participation from existing investors including Radical Ventures, Lightspeed, Blume Ventures, GrowX, Sparta and Athera. This is Google's first investment in the space-tech sector in India.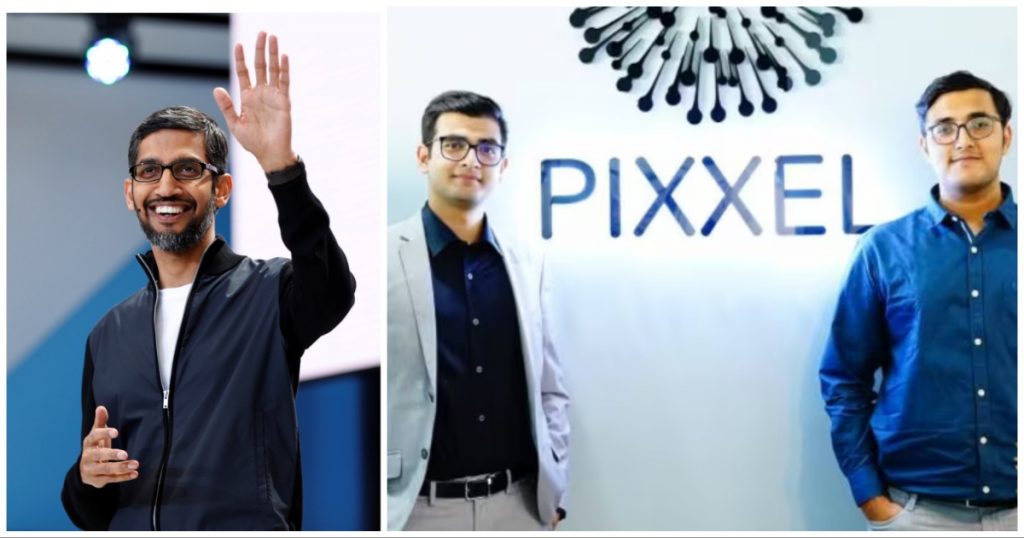 "With this round of funding, we are even closer now to realizing our mission of building a health monitor for the planet, and empowering people around the world to make informed decisions about our collective well-being," said Awais Ahmed, co-founder and CEO of Pixxel. "We're incredibly grateful to our world-class investors for their unwavering support and belief in our vision and are excited to work together to create a meaningful positive impact on the future of our planet," he added.
"The new funds will advance Pixxel's mission to build the world's first and highest-resolution hyperspectral satellite constellation, delivering actionable climate insights on a planetary scale," Pixxel said in a statement. Pixxel plans to use the funds to launch six satellites in 2024 and 18 other satellites by 2025, and to develop its artificial intelligence (AI)-powered analytics platform, Aurora, to make hyperspectral analysis accessible for everyone.
This isn't the first time that Google and Pixxel have collaborated — Google was already working with Pixxel as a client, with a Google AI team using Pixxel's hyperspectral data in agricultural applications. Pixxel says that its ultimate goal could be to integrate its hyperspectral data into Google's Earth Engine product, which gives governments and businesses access earth observation data from hundreds of sensors in orbit.
Pixxel has come a long way to have its data be used by Google. Pixxel had been founded in 2019, when co-founders Awais Ahmed and Kshitij Khandelwal were still studying at BITS Pilani. Pixxel planned to build a constellation of cutting-edge earth imaging satellites and a software platform to extract imagery insights that the satellites beam down. The data and insights would help organisations detect, monitor and predict global phenomena in agriculture, oil and gas, climate change, forestry, urban planning and other sectors.
In April 2022, Pixxel had launched its first satellite, Shakuntala, aboard SpaceX's Falcon 9 rocket. It had launched another satellite into space aboard ISRO's PSLV mission in November 2022. Pixxel had quickly moved into the big leagues, and had even bagged a contract with a US defense agency for supplying its proprietary space data.
And the company has now found itself a massive new backer in Google. The move will give Pixxel respectability by having one of the biggest tech comapnies in the world on its cap table; Google, in turn, could use Pixxel's data to build its own products, such as Google Earth Engine. And while the Google-Pixxel partnership might be a win-win for both parties, it's also a win for India's fledgling space-tech startup ecosystem — with names like Google now interested in the sector, India's space cowboys are truly aiming for the stars.