In 2016, Hike Messenger had become the fastest Indian startup to become a unicorn, attaining a $1 billion valuation four years after it was founded. But it's now realizing that it might've grown too fast for its own good.
Hike Messenger has fired 20-25% of its workforce, reports Economic Times. The majority of these layoffs were from companies that Hike had acquired over the last few years, including Creo, which was building its own phone and proprietary OS, and social networking platform InstaLively. The total number of layoffs is reportedly between 50 and 75, and are expected to be across job functions including HR, accounting and finance, and others.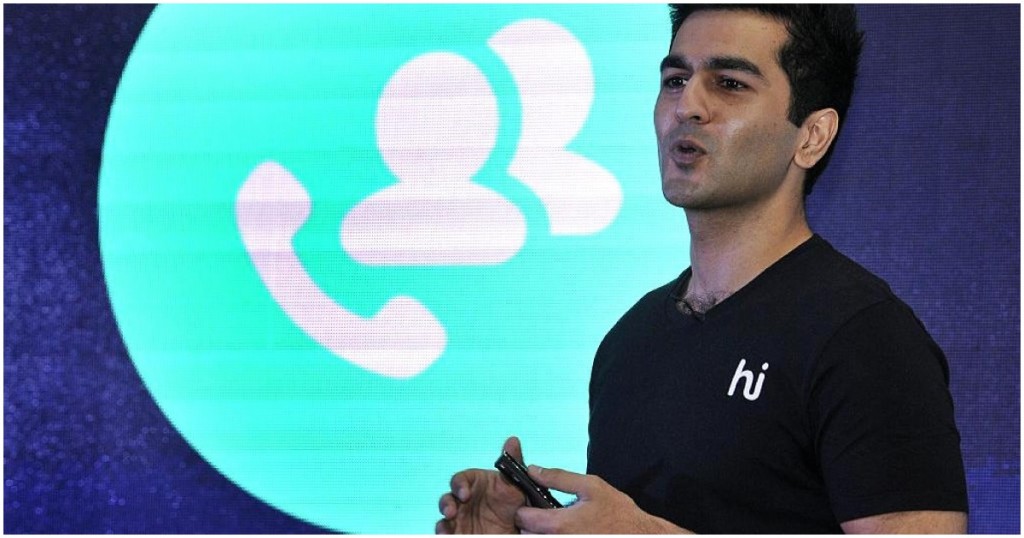 Hike CEO Kavin Bharti Mittal hasn't confirmed the number of layoffs, but has written a long blogpost titled "2017 — We Explored. 2018 — We Focus". In the post, Mittal says that going forward, Hike will focus on its messaging and its social aspects, which includes an Instagram-like news-feed, and shut down some of their more experimental initiatives. "We're going to undo some of our experiments away from the core to bring more focus and much needed simplicity to the product" he wrote.
Mittal hinted that Hike's acquisitions hadn't added as much value to the company as they'd have hoped. "We made a few acquisitions last year that skyrocketed the team size (200 to 350+) making us bigger than we need to be. Given the renewed focus, it's an opportune time for us to integrate and streamline these teams," he said. He further added that Hike had decided to shut down its Bangalore office. "We've decided to move everyone from Bangalore to Delhi," says the post.
Hike's pullback is an indication that in spite of its best efforts, it's having a hard time making inroads in India which continues to use WhatsApp as a primary messenger. Hike by itself is a pretty solid product, as we'd discovered during our review in 2016, and it's only been adding features over the last two years. It copied WeChat's popular Red Envelope feature to launch something called Blue Envelope in India, which allowed users to send gift amounts to friends and family. Hike also has its own wallet, and even beat Paytm to the punch in integrating payments within its app before Paytm could integrate chat into its own. It's been innovating too — just this year, it launched Total, a service that let users chat and make payments without an internet data connection.
But while it continues to innovate on its product, Hike will forever rue the start that WhatsApp got in India. WhatsApp was already gaining traction in India when Hike was launched in December 2012, and Hike's been playing catch up ever since. The more people that got on WhatsApp, the harder it became for Hike to position itself as a viable alternative — WhatsApp's network effects starting kicking in pretty quickly, and users who were already on WhatsApp found saw no reason to move on to a competing product.
And Hike's struggles against WhatsApp show how hard it is to make inroads against a product which has network effects on its side. Hike has big backers, including Bharti Softbank, Tiger Global and Tencent, and founder Kavin Mittal is the scion to the Airtel empire, which runs India's largest telecom company. But Hike is discovering that even in spite of having making the right moves, and having investors with deep pockets on its side, it's finding it hard to dislodge WhatsApp as India's primary messenger.