Indian startups continue to make inroads into areas that were previously untouched by technology.
Home interiors startup Livspace has become India's latest unicorn startup after raising $180 million in a funding round. The round, which was led by and saw participation from existing investors including IKEA, Jungle Ventures, and Peugeot Investments, valued the company at $1.2 billion. With this fundraise, Livspace has become India's 7th unicorn of 2022, after a record 43 unicorn startups were created in the country in 2021.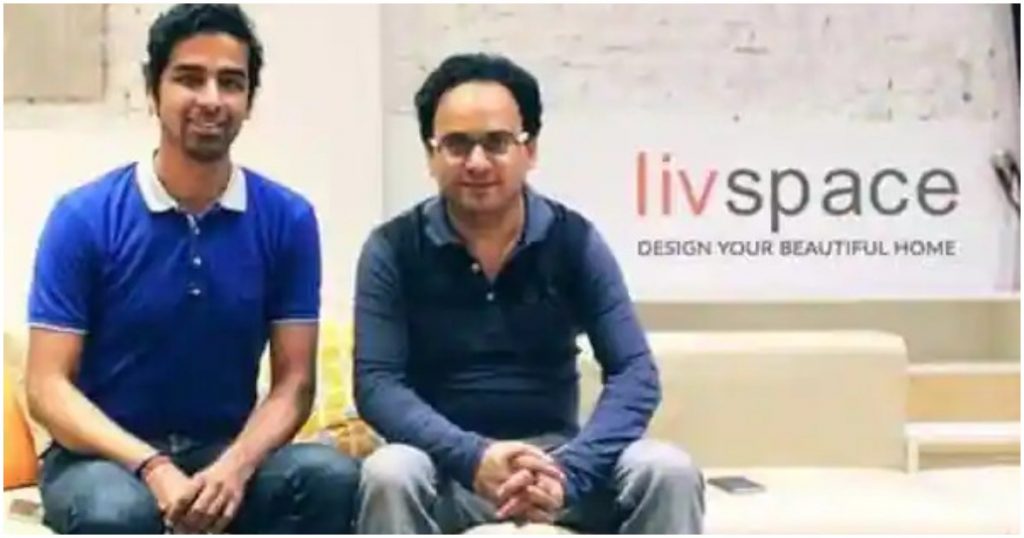 "Our business is growing exponentially in both India and Singapore and we aim to replicate this playbook, launch new solutions and accelerate our launches across new markets with operations across APAC, MENA and Australia," said Livspace cofounder and CEO Anuj Srivastava. "With the fresh investments, we are well set up to launch new solutions for homeowners and become the go-to platform brand for all things home," said Livspace cofounder and COO Ramakant Sharma.
Livspace had been founded in 2014 by Ramakant Sharma, who was a graduate of IIT Kanpur and had previously worked as VP Engineering for Myntra, and Anuj Srivastava, who was also a graduate of IIT Kanpur, and had worked with Pepsi and Google. Livspace helps customers with their home interiors, and provides an end-to-end solution. Livspace brings in technology to help with home interiors, with personalized 3D renderings, regular updates with project tracking. While it can be hard to ascertain costs of materials when working with independent contractors, Livsspace says that it uses branded materials with a price-match guarantee. It says that its interior decor goes through 146 quality checks, and has a 10-year warranty.
There's clearly a market for such a service — Livspace has delivered more than 100,000 rooms and has sold over 75 lakh items through its platform. Livspace serves 30 metro and non-metro cities in India, and also has operations in Singapore and Malaysia. In October last year, the company had expanded to the Middle East, starting with Saudi Arabia through a joint venture. Currently, 79% of the company's revenues come from its Indian business. Livspace says it expects to scale its revenues ten-fold in the next 24-36 months.
Livspace is the first home interiors company to enter the unicorn club, but it's approach is one that has led to the creation of several unicorns — the use of technology to build brands in hitherto offline-only industries with no large recognizable players. Last year, Blackbuck had entered the unicorn club by using technology to streamline the offline trucking industry, Infra.Market had become a unicorn by using technology to streamline the construction materials and real estate logistics industry, and Pristyn Care had entered the unicorn club by using technology to streamline the offline surgeries industry. And Livspace entry into the unicorn club this year shows that even after India's recent tech startup glut, there's still several untapped areas in the offline world that could be waiting to be disrupted with technology.