Much has been written about the potential of India's homegrown e-commerce platform ONDC, and how it could curb the rising dominance of Amazon and Flipkart, but the initiative now faces its moment of truth — it's been launched for users in the country's startup hub of Bangalore.
The Indian government's Open Network For Digital Commerce (ONDC), has begun testing its services in 16 pin codes across Bangalore. Customers in Bangalore will be able to shop on the ONDC platform through a buyer applications of their choice. As a part of the first phase, customers will be able to order groceries and food through three buyer apps including Paytm, MyStore, and SpiceMoney. On the seller side, more than 200 grocery stores and restaurants in the city have been onboarded for this phase of the trial.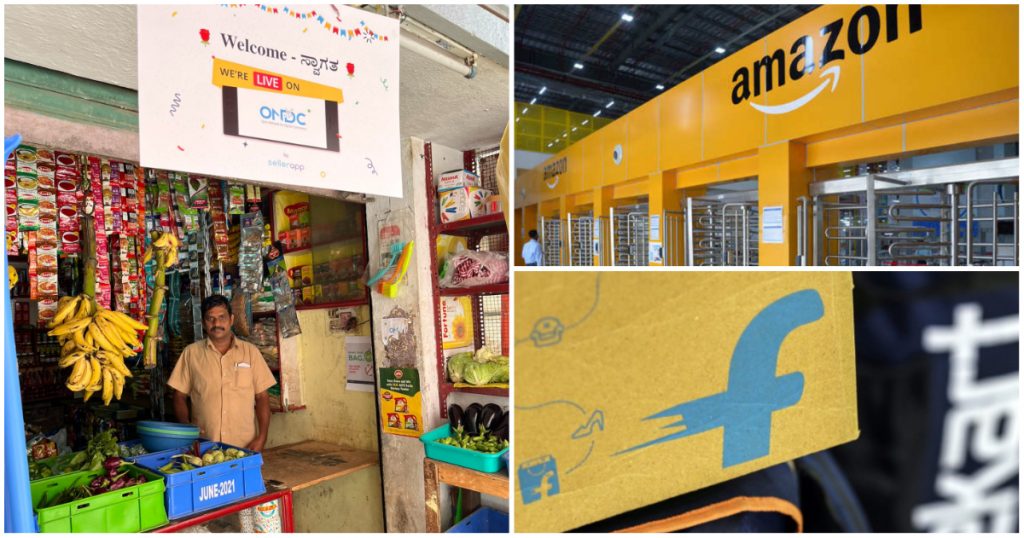 "Bengaluru consumers to get a whole new shopping experience!" tweeted Minister of Commerce and Industry Piyush Goyal. "Beta testing of the Govt's revolutionary Open Network For Digital Commerce to begin from tomorrow. It is democratic, cost-effective & empowers buyers and small businesses," he added.
ONDC has been conceptualized to level the playing field in e-commerce, and help millions of small retailers take on e-commerce giants like Amazon and Flipkart. ONDC is a platform that brings together the different players in an e-commerce ecosytem, and prevents any one from having too much influence or pricing power. The ONDC platform consists of buyer apps, like Paytm, through which customers will be able to place orders. It also includes seller apps, which are companies which have tied up with small retailers and brought them on the platform. The Bangalore pilot has 11 seller apps, including Unilever's UShop, GoFrugal, SellerApp, GrowthFalcons, nStore and Innobits, among others. The ecosystem also includes logistics partners, which are responsible for delivering items to customers.
Unlike at Amazon and Flipkart, where these different components of e-commerce are controlled by a single company, ONDC allows for decentralization across the different e-commerce verticals. An order, for instance, might be placed on Paytm, get fulfilled by a seller onboarded on UShop, and get delivered by a completely unrelated logistics partner. This allows no single entity to have control over the entire ecosystem, and can potentially help small mom-and-pop stores compete with e-commerce giants.
But ONDC will have to navigate some thorny issues as it looks to take on established e-commerce players. With several different entities involved in a single order, it can be challenging for ONDC to maintain quality, and pin blame in case something goes wrong. It also also be hard to maintain the already-high standards of service that have been set by Amazon and Flipkart, and deal with eventualities, such as returns. And the distributed nature of the platform might make it less likely for any one entity to offer discounts, which could mean that Amazon and Flipkart might end up continuing to offer better deals.
ONDC, though, has an example that it can look to emulate — UPI. UPI similarly brought different payment and wallet apps under a single umbrella, and has created a bit of a revolution — it's now outstripped both debit and credit cards, and it's made India the biggest country in terms of real-time digital transactions. ONDC similarly plans to bring several different e-commerce companies on the same common platform. There are a lot more moving parts in e-commerce, and ONDC will likely be harder to implement for e-commerce than UPI was for payments, but if ONDC can be even half as successful as UPI, it might end up changing India's e-commerce landscape beyond recognition in the years to come.