Even as India has lost an e-commerce unicorn — Snapdeal is now reported to be worth only $800 million now — it's gained another.
Infibeam's market capitalization has crossed the $1 billion mark with its stock having steadily risen since listing on the Indian markets. Infibeam's market cap — the total value of its traded stock — now stands at $1.2 billion, buoyed by a near 3x price increase since it debuted on the stock markets in April last year.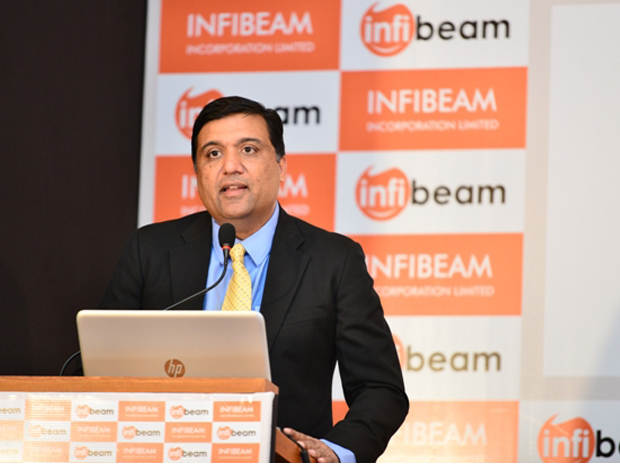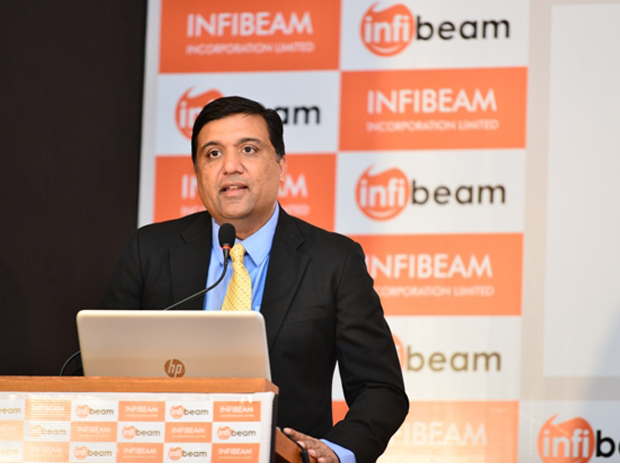 And it's not hard to see why Infibeam is receiving a vote of confidence from the general investment community — unlike its bigger e-commerce peers, it's profitable. Infibeam's profit before tax grew to Rs. 7.02 crore this quarter, up from Rs. 4.02 crore for the quarter ending March 2017. In contrast, Flipkart had lost  lost Rs 5,223 crore, Amazon lost Rs. 3571 crore, and Snapdeal lost Rs. 2960 crore in 2016.
Infibeam and the bigger e-commerce companies might not be directly comparable — Infibeam's total revenue is tiny compared to other e-commerce players. But the company says it's not looking at chasing vanity metrics. "We are satisfied with performance of our products segment despite huge promotional offers by bigger players in the industry, which is being diverted the traffic away from Infibeam.com to their shopping portal," Hiren Padhya, Infibeam's CFO said in an earnings call. "We have maintained stability and more importantly have improved on the loss. This is because of our philosophy is to grow profitability and avoid loss making propositions."
And Infibeam isn't relying only on its products business to make money. The company also runs the lucrative BuildABazaar platform, which is a cloud-based offering that lets merchants set up and manage their online stores. The BuildABazaar model earns Infibeam money through setup costs, and well as monthly and per-transaction costs, and is a high-margin business — last quarter, it alone had made profits of Rs. 21 crore. And now Infibeam is replicating its web services internationally, by setting up a fully owned subsidiary in Dubai, which is already earning revenues at even higher margins.
The combination of an e-tail business, coupled with a SaaS offering, has shown to work in e-commerce. Amazon too earns a majority of its profits from its AWS platform. Without its cloud offering, Amazon would've made a loss of $286 million in the quarter ending 31st October in 2016; thanks to its $861 million in operating income from Amazon Web Services, it managed to post an operating income of $575 million.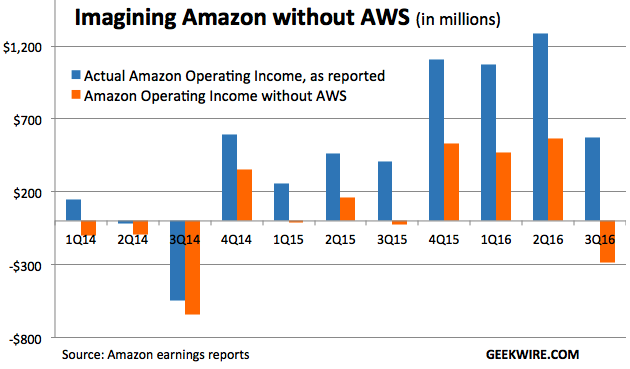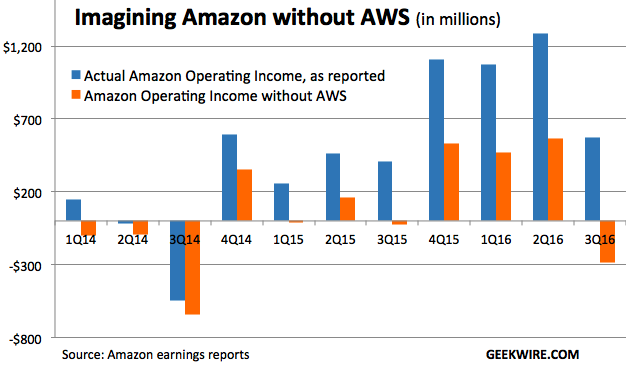 And Infibeam seems to have cracked the e-commerce model, much like its global peer. It's not that other Indian e-comemrce players haven't tried foraying into other industries — Flipkart has flirted with groceries and food delivery, and Snapdeal tried to become an all-in-one app, aggregating bus and flight bookings. But these were low margin businesses. Infibeam's web services business, on the other hand, is scalable, and is earning the company some serious profits. And while Infibeam might not have the numbers to match up to the the Flipkarts and the Snapdeals at the moment, it might end up becoming a serious contender in the coming years. Infibeam's rise thus far has been slow and steady — and it might just end up winning the race.