India's startups have seen their valuations soar this year, and as many as 40 startups have entered the unicorn club, but even entrepreneurs themselves are beginning to question whether the exuberance is entirely warranted.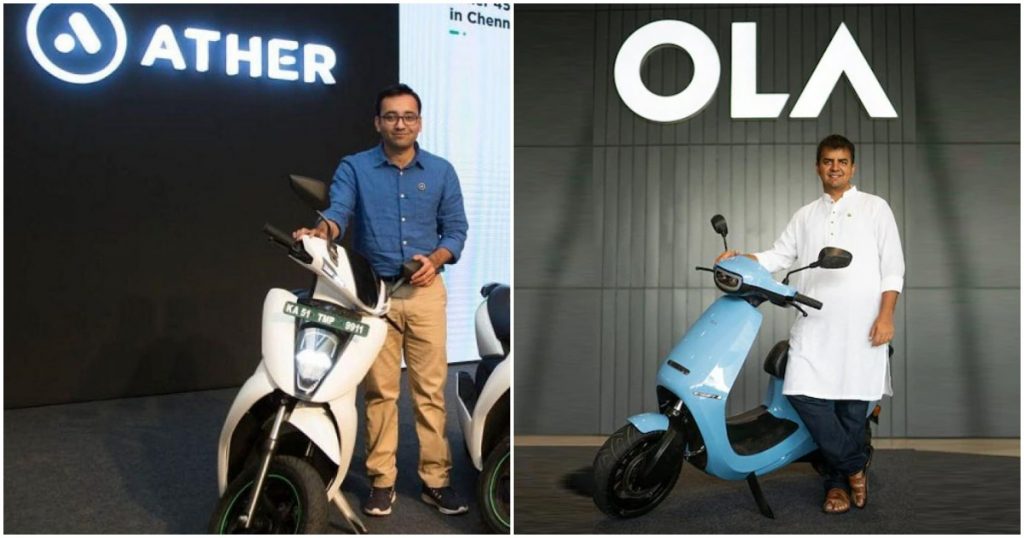 Ather Energy CEO Tarun Mehta has said that it's a "stupid market" after a Twitter user wondered why Ather, which has been producing electric bikes for several years, is valued just 1/25th as much as Ola Electric. Ather Energy is currently valued at $187 million (Rs. 1,408 crore), while Ola Electric, which has yet to deliver a single scooter, has raised money at a $5 billion (Rs. 37,000 crore) valuation. "What am I missing here? Why is Ather with all the cool IP, engineering & manufacturing credibility valued at just 1/25th of Ola Electric?" the user wondered.
"It's a stupid market," Ather CEO Tarun Mehta wrote in response. "Will fix valuations in the coming months," he added.
While Mehta hinted that Ather could soon raise a round that would peg its valuation closer to that of Ola Electric's, his comment on the market being "stupid" possibly also indicated that Ola's $5 billion valuation wasn't entirely rational. Ola Electric has now taken orders for over a 1 lakh electric bikes, but is yet to deliver a single unit. The company has also delayed the deliveries of its bikes twice over, and initial reviews have suggested that there's still quite a bit of work left on the scooters to make them road-ready — certain features including hill hold, voice activated commands, and remote unlocking are still unavailable, and both Autocar and Zigwheels found that the scooter continued to accelerate even when the throttle had been let go. Autocar's test scooter's motor even died during the test, and had to be stopped and restarted.
Ather, on the other hand, has been working on electric scooters for nearly 8 years, and while progress has been slow, has managed to put several thousand vehicles on the road. In October 2021 alone, the company had sold 3,500 scooters, which it said was a 12x increase over the previous year.
Ola, though, has entered the electric vehicles market with a splash — it set up what it says will be the world's largest two-wheeler factory, and has embarked on a marketing blitz to promote its scooters. The initial buzz has worked — Ola had received over 1 lakh bookings within the first 24 hours of launch, and just last month, Ola had raised $200 million at a valuation of $5 billion. Ola clearly isn't short of ambition, but whether the valuation is justified or "stupid" will likely be known when Ola's scooters actually start hitting the roads.