Indian startups aren't only creating massive brands in India, but they're confidently striding into developed markets to grow their businesses.
Lenskart has picked up a majority stake in the Japanese direct-to-consumer eyewear brand Owndays. The deal will help build Asia's largest omni-channel eyewear retailer, Lenskart announced. Both Lenskart and Owndays had a common investor in Japanese giant Softbank. The transaction is estimated to value Owndays at around $400 million.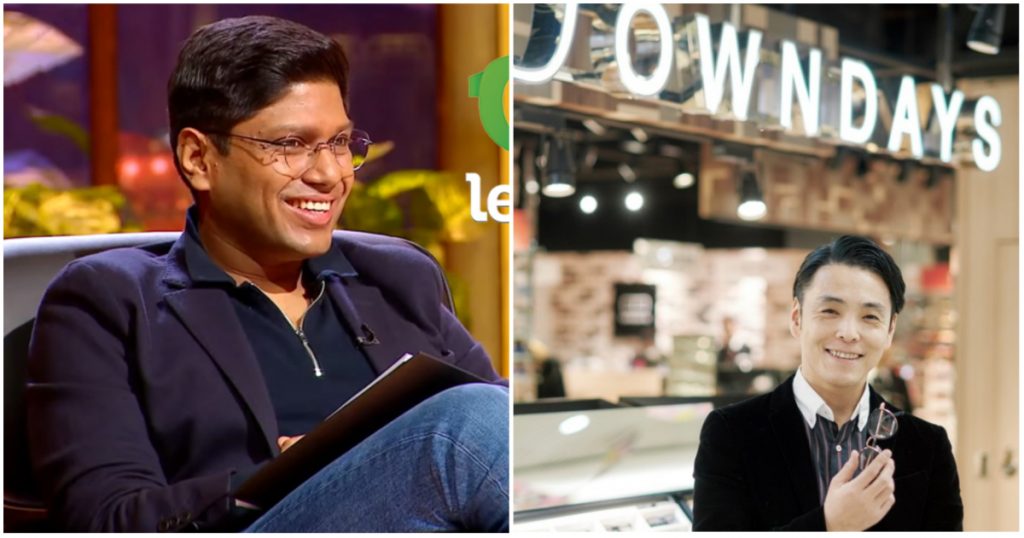 With Owndays, we move a step closer to democratising eyewear," Lenskart founder and CEO Peeyush Bansal said. "I have known Shuji-san [Tanaka] and Take-san [Umiyam] for over five years. I have been an admirer of the disruptive brand and customer experience they have built," he added.
"I believe digital transformation is the key to our next phase of growth," said Owndays founder and CEO Shuji Tanaka. "In the post-pandemic operating environment and I am excited to partner with Lenskart, which has deep expertise and intellectual capital in the information technology field," he added.
The cofounders of Owndays – CEO Shuji Tanaka and COO Take Umiyam – will continue as shareholders and lead the management team of Owndays post the deal. The acquisition will expand Lenskart's presence to 13 markets in Asia, including India, Singapore, Thailand, Taiwan, Philippines, Indonesia, Malaysia, and Japan. Lenskart has over 1,100 stores across India, Singapore, and Dubai, while Owndays has 460 stores across Asia, including in India. Lenskart will continue its expansion in India and Southeast Asia as a mass-to-mid-premium brand while Owndays will be scaled as a premium brand.
Lenskart isn't the only Indian startup that's acquired startups from developed markets to grow its operations. Late last year, Byju's had acquired Austria-Based ed-tech company GeoGebra, while Delhivery had acquired US-Based drone company Transition Robotics for an undisclosed sum. Earlier this year, MPL had acquired Germany-based gaming startup GameDuell.
While acquisitions are commonplace enough in the startup world, what's interesting is the direction in which they're happening — Indian startups are now regularly confidently striding into developed nations, and acquiring companies that can complement their businesses. This is largely thanks to the massive valuations that Indian startups have managed to garner — even though they operate in a country with a GDP per capita of $2000, they're able to acquire companies which operate in countries where GDPs per capita that are thirty times as much. India's startups, though, have managed to harness the potential of India's 1.3 billion population, and with some smart business moves, are making sure that they find their place in the world.