Even as many Indian startups have withdrawn their plans to go public amidst the ongoing downturn, a newly-minted unicorn is readying to take the plunge.
Direct-to-consumer unicorn Mamaearth has applied for an IPO. Honasa Consumer Ltd, Mamaearth's parent company, has filed its DRHP (Draft Red Herring Prospectus) with SEBI. Through the offer, there will be a fresh issuance of shares worth Rs 400 crore, in addition to an offer-for-sale (OFS) component for 46.82 million shares. If Mamaearth's IPO goes through, this will be the first instance of a new-age direct to consumer company going public.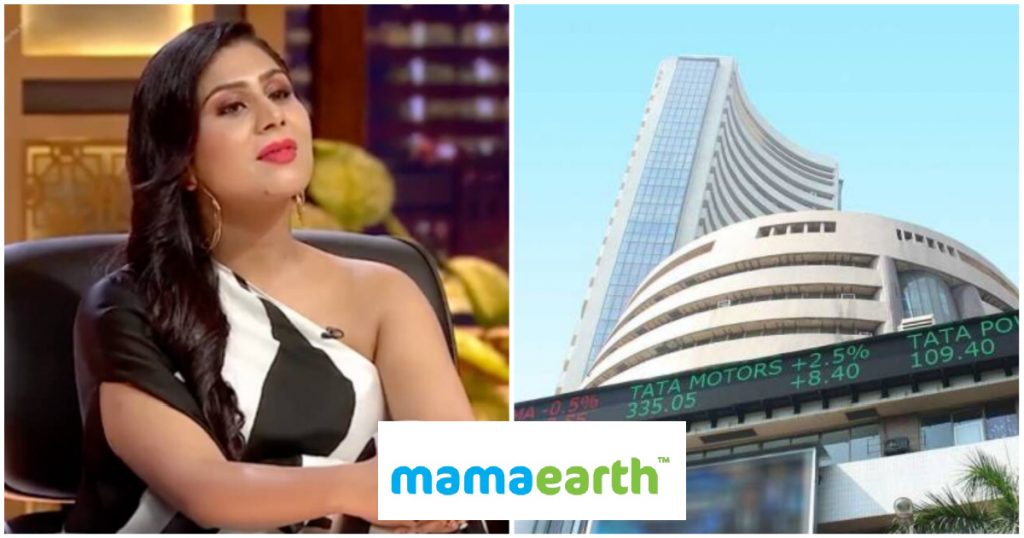 Through the offer-for-sale, Mamaearth co-founder Varun Alagh and Ghazal Alagh will sell parts of their stakes in the firm. Investors including Sofina, Fireside Ventures, Evolvence India, Stellaris, and angel investors such as Snapdeal founders Kunal Bahl, Rohit Bansal, Marico's Rishabh Mariwala, and actor Shilpa Shetty Kundra will also sell a part of their stakes.
This is rapid progress for Mamaearth, which had become a unicorn just 12 months ago — in January 2022, Mamaearth had become India's first startup unicorn of 2022 when it had raised funds at a $1.2 billion valuation. Apart from its chief beauty and cosmetics brand Mamaearth, the company also runs brands including skin and hair care brand The Derma Co, haircare brand BBlunt, and ayurveda brand Ayuga, which is promoted by Shilpa Shetty.
MamaEarth had been founded by the husband-wife duo of Varun Alagh and Ghazal Alagh in 2016. Varun Alagh had degrees from Delhi College of Engineering and XLRI, and had worked with several consumer brands including Hindustan Unilever and Coca Cola. Ghazal Alagh had a degree in IT from Panjab University, and had worked as an artist, with her art being exhibited nationally and internationally. Together they founded MamaEarth, which was a direct-to-consumer brand which specialised in baby and toddler products.
MamaEarth grew quickly, riding on a pitch of providing safe and natural products for babies — the company says that all its products go through multiple testing processes, including clinical dermatology testing in Europe, to make sure they are high quality products which meet global standards. MamaEarth offers more than 80 toxin-free, natural products, including bamboo-based baby wipes, face masks, lotions, and hair care products. Mamaearth also earned some extra publicity when Ghazal Alagh appeared as one of the sharks on the hit TV show Shark Tank. For the year ended March 2022, Mamaearth reported Rs 943 crore in operational revenue and profit of Rs 14 crore.
Mamaearth is going public at a time when several new-age startups are rethinking their IPO plans. Mobikwik had filed for a Rs. 1,900 crore IPO in July 2021, but announced it was delaying its plans in November the same year. In November 2021, PharmEasy had filed for a Rs. 6,250 crore IPO, but had withdrawn it in August this year. In November last year, Droom too had filed for a Rs. 3000 crore IPO, but had withdrawn its application earlier this month. Oyo Rooms too had filed for an IPO, but has now delayed its plans. Fellow D2C brand too had applied for an IPO in January 2022, but withdrew its plans in October.
Mamaearth's IPO, if it does go through, will not just be a win for India's startup ecosystem, which was battered through the funding winter last year, but also its D2C space. There's no shortage of D2C brands that are mushrooming across the country that sell everything from clothes to electronics, and seeing one of their own go public will be a validation of their business models. Mamaearth had started off 2022 by becoming India's first startup unicorn of the year — it can now start off 2023 by becoming India's first D2C brand to go public.