Things are moving fast in the OpenAI coup which had begun on 18th November.
OpenAI's board has now fired former Twitch CEO Emmett Shear as the new interim CEO of OpenAI. The announcement was reportedly made by Chief Scientist Ilya Sutskever to OpenAI employees. OpenAI's board had earlier fired Sam Altman as CEO and removed Greg Brockman from the board, following which he'd resigned as OpenAI President.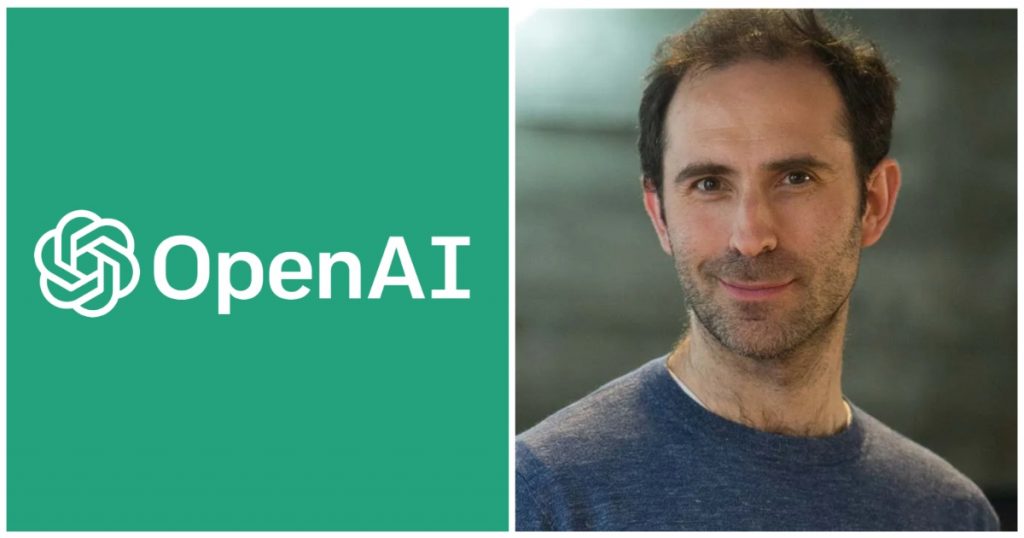 Emmett Shear, 40, was the co-founder of live video platform Justin.tv. He was the chief executive officer of Twitch until March 2023, and is also a part-time partner at venture capital firm Y Combinator, at which Sam Altman was also heavily involved. Interestingly, he also appears to side with Ilya Sutskever on the OpenAI situation, having liked a post on X which said "Congratulations to Ilya for taking his company back after Sam (Altman's) nefarious coup."
After Altman and Brockman had left, there had been a public show of support from many OpenAI employees, who'd shared "heart emojis" on X indicating that they still backed their former CEO. As of yesterday, there had been talks about the board bringing back Sam Altman and Greg Brockman, and Altman had even shared a picture on X visiting OpenAI's office with a guest badge. "First and last time i ever wear one of these," he'd posted.
But it appears that talks between the board and Altman have failed, and the board has chosen to go ahead with a new name as Interim CEO. This could further complicate matters at OpenAI. Three prominent researchers had already resigned following the ouster of Altman, and given the public support that many OpenAI employees showed to Sam, it's likely that many others could resign too. All this wouldn't be ideal for Microsoft, which could see the value of its investment — it holds 49% stake in OpenAI — wither away, both because of internal political and the loss of top level talent. It had been understood that Microsoft CEO Satya Nadella had been looking to reinstate Sam Altman as CEO, but it appears that at least for now, those efforts have failed. Emmett Shear's appointment also means that it's now unlikely that Sam Altman — who was the co-founder and CEO of the company — will return to OpenAI.
Here's Emmett Shear's full post on X since becoming OpenAI's CEO:
Today I got a call inviting me to consider a once-in-a-lifetime opportunity: to become the interim CEO of @OpenAI. After consulting with my family and reflecting on it for just a few hours, I accepted. I had recently resigned from my role as CEO of Twitch due to the birth of my now 9 month old son. Spending time with him has been every bit as rewarding as I thought it would be, and I was happily avoiding full time employment. I took this job because I believe that OpenAI is one of the most important companies currently in existence. When the board shared the situation and asked me to take the role, I did not make the decision lightly. Ultimately I felt that I had a duty to help if I could.
I have spent today drinking from the firehose as much as possible, speaking with the board, a small number of major partners, and listening to employees. Our partnership with Microsoft remains strong, and my priority in the coming weeks will be to make sure we continue to serve all our customers well. OpenAI employees are extremely impressive, as you might have guessed, and mission-driven in the extreme. And it's clear that the process and communications around Sam's removal has been handled very badly, which has seriously damaged our trust.
I have a three point plan for the next 30 days:
– Hire an independent investigator to dig into the entire process leading up to this point and generate a full report.
– Continue to speak to as many of our employees, partners, investors, and customers as possible, take good notes, and share the key takeaways.
– Reform the management and leadership team in light of recent departures into an effective force to drive results for our customers.
Depending on the results everything we learn from these, I will drive changes in the organization — up to and including pushing strongly for significant governance changes if necessary. I will be rolling these out as they become clear over the 30 day period. OpenAI's stability and success are too important to allow turmoil to disrupt them like this. I will endeavor to address the key concerns as well, although in many cases I believe it may take longer than a month to achieve true progress.
I have nothing but respect for what Sam and the entire OpenAI team have built. It's not just an incredible research project and software product, but an incredible company. I'm here because I know that, and I want to do everything in my power to protect it and grow it further.
It's now 1am and I'll pick this up tomorrow. PS: I am posting this here both because I think it's in the general public interest to know in this case, but please don't expect all future internal comms to come through a public channel.
PPS: Before I took the job, I checked on the reasoning behind the change. The board did *not* remove Sam over any specific disagreement on safety, their reasoning was completely different from that. I'm not crazy enough to take this job without board support for commercializing our awesome models.