Indian startups might be struggling with slashed valuations and concerns over follow-up funding rounds, but they're still looking to expand their global footprint through acquisitions.
Oyo Rooms has acquired Denmark-based vacation homes company Bornholmske Feriehuse. Oyo made the acquisition via its European subsidiary DanCenter, and said it will help the company expand as a full-stack vacation homes provider in Europe. Just two months ago, Oyo had acquired Europe-Based Vacation Rental Startup Direct Booker.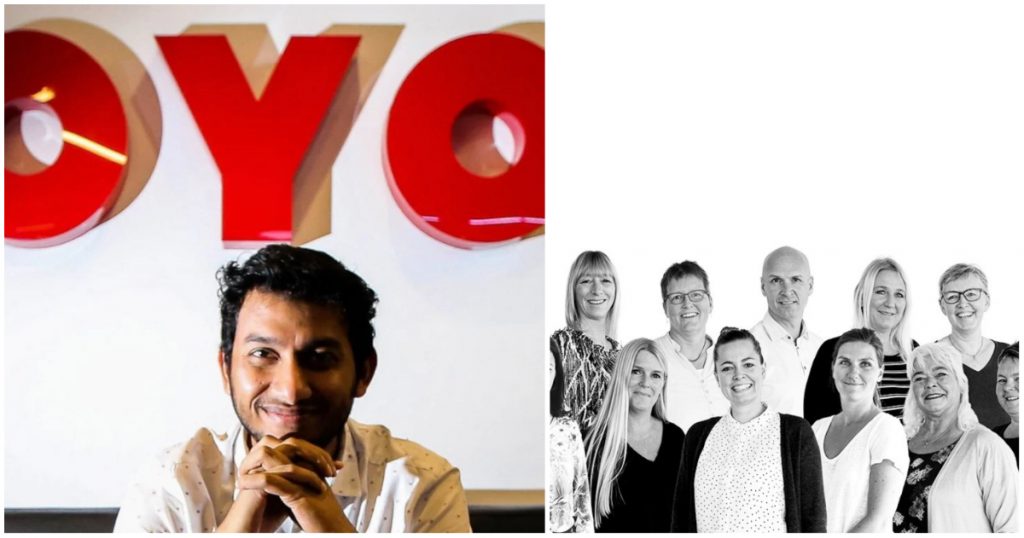 "I feel elated as we welcome Rasmus and integrate Bornholmske Feriehuse under the brand OYO," said Oyo Rooms CEO Ritesh Agarwal. "Bornholm exhibits great potential for tourism in the coming years. We are happy to extend cooperation to the 'Invest in Denmark' initiative and work for the development of tourism in Bornholm and Denmark," he added.
"Invest in Denmark is pleased to support the continued investment from OYO. Investments in the tourism industry is important for the Danish economy, creating many direct and indirect jobs," said Anne Hougaard Jensen, Director, 'Invest in Denmark. "We are happy that OYO chooses to grow its vacation home business out of Denmark," she added.
Bornholmske Feriehuse was founded in 2002 by Rasmus Lund and Jacob Lund, and is based out of the Bornholm island in Denmark. It now has over 700 homes on its platform, and is expected to clock more than 250,000 guest nights in 2022. Following the acquisition, Bornholmske Feriehuse director and cofounder Rasmus Lund will continue to lead the company and grow its operations.
Bornholmske Feriehuse is Oyo's second acquisition in Europe in the last three months. Oyo now several brands in Europe including Belvilla (Belvilla by OYO), DanCenter, Direct Booker and Traum Ferienwohnungen. The acquisition in Bornholm will strengthen OYO's presence in Europe broadly and Denmark specifically, said the company. 
Over the years, Oyo has made several international moves, but has had varying degrees of success. Oyo had ventured into Japan in a partnership with Yahoo in 2019, but Yahoo exited the partnership less than a year later. Oyo had also faced opposition from hotel owners in China, and had fired 2,000 employees in the market in 2020. In 2021, Oyo's biggest investor had pulled out its joint venture with the company in Latin America. It had also been reported last year that Oyo had begun pulling out of its expansion plans in markets like USA and China.
But as the pandemic appears to be ebbing away, Oyo appears to have restarted its growth initiatives, and gone ahead and is making some quick moves in Europe. It remains to be seen how its latest acquisitions play out, but Oyo appears to be signaling that in spite of its many reverses over the years, it's still keen to make its mark on the international travel scene.